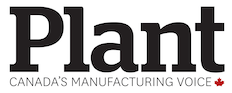 When it comes to labour productivity, Canada has been a chronic laggard, particularly compared to the US. Between 2008 and 2012, manufacturers were dropping 1.1% a year until registering a 1.9% advance the next year. The Conference Board of Canada notes in its How Canada Performs research that between 2002 and 2012, the US posted average annual compound labour productivity growth of 1.7%, while Canada posted 0.8%. Ontario and Quebec posted gains below 1%.
The Ottawa-based think tank warns low productivity levels "present an enormous challenge for Canada's future economic prosperity." In 2012, Canada's level of labour productivity was US$42, compared to the US at $52, for 13th place among 16 peer nations.
Canadian manufacturers would be wise to take heed of a rapidly developing tech trend: adoption of advanced industrial robots. The Boston Consulting Group (BCG) is forecasting their impending take-off.
A BCG study projects annual growth will jump from 3% to around 10%. This could lead to changes of up to five percentage points in the cost competitiveness of major export economies (relative to the US) and reduce the cost of labour by 16% (on average) in the world's 25 largest goods-exporting nations.
Robots currently perform about 10% of the manufacturing tasks that can be done by machines. By 2025, BCG estimates, the portion of automatable tasks they'll will near 25%.
BCG says output per worker could rise by 10% to 30% over and above productivity gains that typically come from other measures.
Competitor nations such as South Korea, China, the US, Japan, and Germany – already well invested in robotics – will experience the biggest gains. BCG says South Korea, perhaps the most aggressive adopter, is expected to reduce labour costs by 33%, followed by Japan (25%), Canada (24%), the US, Taiwan and the UK (22%), Germany (21%) and Australia (20%).
Largest markets
And watch China: it's one of the largest markets for robotics. BCG notes greater automation is a way for China to regain some of its edge, which has been dulled by rapidly rising wages and difficulty finding manufacturing workers. The International Federation of Robotics (IFR) in its 2014 World Robot Statistics report predicts by 2017 there will be more industrial robots operating there than in the European Union or North America. Operating unit numbers will double from 200,000 today to more than 400,000, compared to 300,000 in North America.
Nations such as France, Italy, Belgium and Brazil where robotics investment is projected to lag, are likely to see their manufacturing competitiveness deteriorate further over the next 10 years.
What's stoking the advance of robotics? BCG cites total cost. Owning and operating an advanced spot welder has dropped 27% in the last nine years to $133,000 and is expected to tumble an additional 22% by 2025. And there have been advances with vision sensors, gripping systems and information technology.
"For many manufacturers, the biggest reasons for not replacing workers with robots have been pure economics and technical limitations," said Michael Zinser, a BCG partner who co-leads the firm's manufacturing practice. "As the price and performance of automation improve, the business case for robots in most industries will be compelling, even for many small and midsized manufacturers."
As robots become more affordable and easier to program, BCG says smaller manufacturers will use them on a wider scale. The "inflection" point for widespread adoption will vary by industry, country and various factors, but ramping up should begin when there's a 15% savings over the cost of employing a worker.
BCG recommends manufacturers stay on top of changes within their industries, what their competitors are up to and update the skill levels of employees so they're ready for the robot revolution.
This article appears in the March 2015 issue of PLANT.