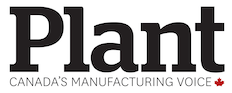 PHOTO: FOTOLIA
Maintenance of lubricating oils in critical applications is essential, but many programs lack the basic tools, manpower or budget to keep them within specification. Furthermore, maintenance is often reactive and limited to reducing particulate rather than targeting the causes of failure. This disconnect is costing the Canadian industry hundreds of millions of dollars annually.
Mankind has used lubrication to fight friction for more than 4,000 years, so you'd think we'd be better at it by now. Yet statistics published by the world's leading bearing manufacturers – such as SKF and FAG – suggest less than 5% of bearings reach their engineered L10 lifecycle. Furthermore, they report as much as 80% of bearing failures are directly attributable to poor lubrication practices. Failures lead to costly downtime and missed production targets. With so much at stake, it's a wonder how such a simple task as injecting grease into a bearing, or choosing the correct oil for an application, could go so horribly wrong.
That's why fluid cleanliness management is so important. This subject was dealt with in depth at a recent Education Day seminar, convened by the Society of Tribologists and Lubrication Engineers – Hamilton in a presentation by Olga Minikh.
The field technical advisor of Ontario Exxon Mobil Imperial strongly suggests always following OEM recommendations, properly maintaining filtration systems and regularly draining water from sumps.
Resist deposits
Hydraulic fluids must be resistant to the formation of internal deposits, and they must be compatible with all elastomeric materials. A variety of hydraulic fluids – mineral-, synthetic-, biodegradable or fire-resistant – can be used.
Minikh says regular draining of water is necessary for compressor oils; that heat and water are detrimental; and dirt and dust are abrasive to parts. She notes corrosive contamination is to be avoided, and good gas filtration is a must.
She also covered engine oils for commercial fleets and off-highway equipment. They must lubricate, clean, seal, cool and protect.
Good lubrication management also results in higher productivity and improved environmental sustainability. Well-managed lubricants drive productivity by extending equipment life and oil life, and by reducing energy consumption. Synthetics are more energy efficient and have a better oxygen stability than mineral oils. They also have a lower volatility and low pour point.
In a presentation at the same seminar, John Melanson, engineering manager of bearing company SKF Canada Ltd., based in Toronto, outlined what a management program should cover:
• Logistics and supply chain
• Lubricant selection
• Lubricant storage and handling
• Lubrication tasks planning and scheduling
• Lubricant application procedures
• Lubricants analysis and condition monitoring
• Lubricant waste handling
• Training
• Automatic lubrication systems
Melanson said a SKF-designed structured program helps identify needed improvements in a lubrication plan. Visit www.skf.ca for more information about the SKF Lubrication Management program.
This article originally appeared in the October 2018 print issue of PLANT Magazine.