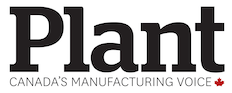 Big things are happening at Handling Specialty Manufacturing Ltd., for more than 50 years a solutions provider and manufacturer of custom engineered lift equipment in Ontario's Niagara region.
Ever wonder how Lockheed Martin welders gain access to all sides and elevations of the F-35 Joint Strike Fighter wings in the manufacturing bay? Handling Specialty built them a vertical assembly station with smooth, synchronized motion to move workers, tools and equipment on platforms up and down and around a static wing. That lift has a capacity to hold 15,000 pounds.
Handling Specialty custom engineered, manufactured and installed one of the world's largest underwater stage systems for Cirque du Soleil's groundbreaking Las Vegas show O, another example of the kind of lifting, titling, rotating and traversing equipment the company builds. The stage surface area is 3,650 square feet. Lift capacity? One million pounds.
"Our motto is: 'We build big things to help our customers build big things,'" Tom Beach, Handling Specialty's president told PLANT during a tour of the company's two facilities in Hamilton and Grimsby.
Since 1963 Handling Specialty has earned a reputation for providing unique, custom-engineered material handling and industrial automation systems for demanding applications. It has attracted big-name manufacturers in aerospace and defence, automotive, energy, entertainment, rail/transportation, process industries, and advanced manufacturing. Clients include Royal Caribbean Cruise Lines, Cirque du Soleil, Disney, Boeing, Bombardier Transportation, Rolls Royce, Pratt & Whitney, Lockheed Martin, Raytheon, GE Aviation and NASA.
When Beach joined the outfit 34 years ago there were eight employees and annual revenues were $1.5 million. In July 2011 Handling Specialty was sold to overhead crane manufacturer Whiting Corp., parent company of Whiting Equipment Canada Inc. Beach remained as president after the sale.
Today, annual revenues are $27.5 million and there are 125 employees at the two locations. The Grimsby plant, where the head office is located, is 28,000 square feet, but they've outgrown it. Now the manufacturer leases an 80,000 square-foot former Stelco facility from the Hamilton Port Authority. This is where the large-scale projects and those requiring
large open test areas are managed.
AGVs drive growth
Beach attributes part of the company's strong growth in the past four or five years to funding they received from the federal Industrial Research Assistance Program (IRAP) to develop technology that "steers machines and makes them intelligent and even automatic." Although automatic guided vehicles (AGV) have been around since the 1980s, their sales sagged for some time. But he says AGV and robot sales numbers "are off the charts," because many manufacturers are returning to North America and investing in technology to make them more competitive on a global scale.
"At one point we would just lift up the cars, heavy vehicles, combines or heavy engines. But now (with AGVs) we lift them, transport them, tell the computer where they are, when they need lubrication, and how long it will be before equipment failure," Beach says. "It's really about how creative the mind can be taking these technologies to another level."
For example, you'll see lots of little AGVs zinging and zooming around Amazon or other big warehouses. "But we play in big things, like one airplane or one tractor," he says. "With these large-scale AGVs you deliver heavy materials to an assembly line. It has become affordable and quite honestly, an excellent return on investment for our customers. So we will lift the equipment and be part of the work cell, but we also deliver parts or equipment automatically. [As a result], we've seen significant growth."
The manufacturer is about to make it even bigger thanks to General Electric Co.'s distributed power unit moving its engine factory from Wisconsin to nearby Welland, Ont. In August 2016 GE broke ground on its "brilliant factory," which will use machines embedded with sensors and connected to the Industrial Internet of Things (IIoT) that will collect data and stream it to the cloud for analysis. That data would be used for continuous improvement and faster prototyping and commercialization of parts.
The project is expected to employ 220 people at the new 450,000 square-foot facility. The initial phase of the factory investment is worth $165 million. In June 2018, the project changed hands. Advent International purchased GE's distributed power unit for US$3.2 billion.
Handling Specialty has already delivered several pieces of equipment to the Welland factory, part of a $13 million deal the manufacturer landed with the energy behemoth. Massive four-post engine lifts, rotators, personnel lifts and manually guided vehicles will help GE's distributed power division make and assemble large-scale reciprocating gas engines. The equipment ergonomically accommodates the people working on the engines: a rotator lifts and spins the engine around eliminating the need for an overhead crane.
"We also have an order in for two Boeing projects. Our customers tend to be high profile. This stuff isn't cheap. We're getting orders in the millions more often now, which means we have an appreciation for large cap ex (capital expenditure) budgets," Beach notes.
Big budgets
With larger clients and higher budgets come more global locations. He returned recently from Bangkok where the company is providing equipment to Bombardier Transportation and Bangkok Transportation. And thanks to the GE Welland deal they found themselves in Jenback, Austria where there is another GE engine plant.
Opportunities for exports are growing. High capital expenditure projects in foreign countries do not come without risk. Fortunately for Handling Specialty, Export Development Canada (EDC) provides export credit insurance, among other things, to help mitigate that risk. "Without a doubt, we wouldn't be able to do what we do without EDC backing," Beach says.
Canada having an export credit agency turned out to be a significant factor in GE's decision to locate its brilliant factory in Welland. Dithering in Congress over funding a similar agency to help manufacturers in the US has been cited as a frustration that led GE to move to Canada. Beach says EDC funding is also helping others in the supply chain, including those who are subcontracted to do various types of machining for projects, which is all part of the brilliant factory's multiplier effect.
He highlights the company's supply chain as integral to the process. "We have a whole separate heartbeat going on. We have report cards that are sent to suppliers every month. They're visited on a regular basis. We have been doing work with them for so long that there are great partnerships." Finished parts come to Handling Specialty for final assembly. "We put it together, we make it work, we put the controls on it and we test that whole thing out."
Assembly and welding are the main operations at the Hamilton plant, while painting steel parts is the primary function at the Grimsby plant. Beach says there isn't much need for lean manufacturing when doing customized, one-off projects. But he stresses the need to be aware of how lean affects clients, particularly when helping them design manufacturing cells.
"When you make prototype equipment, an inherent part of that business is that you make errors. You correct them and that becomes wisdom," Beach says. "So when someone comes to us, I like to tell them, 'Listen, we've already made that mistake, and that one, and that one. So, you're going to be the beneficiary of the wisdom we gained from that mistake made years ago.'"
Handling Specialty has a team of professional sales people who meet with potential clients to discuss their needs. Their engineers look at solutions, and the team analyzes the project to assess the risk factors (a template for estimating includes a cell for risk assessment).
"We even have an index we can use, so if it's a very difficult welding or automation project (for example), we'll score it a different way," Beach explains. "There is a process where all the managers in the company who report to me will do an assessment and give a mark or score, then it comes to my desk before we quote it. Our sales team is good at measuring. If something is outside the box or on the edge, I'll get the call. Then I'll lean on my top level engineering people to find out how the mathematics look. We're very team-driven with our risk assessment."
Every job quoted has to go through those steps before it gets signed and sent to a customer.
"There is no way anything would go out without those risk assessments because we are dealing with such heavy and dangerous elements," Beach says.
"Not only for our customers, but for our manufacturing staff, too. And, of course, contractually – reliability and uptime – we don't want failures, we don't want phone calls, we don't want litigation. In this business, you have to be very, very good at saying no."
He shares a story about being contacted to build stage structures for an entertainment event.
Going Gaga
"It was a concert for Lady Gaga. And you want to do it. The entertainment business is exciting because there is a buzz about it. But it was too dangerous. And the timeline was really short. So the wrong thing to do would be to get excited, and say, 'Don't worry. We'll work tons of overtime. We'll get it done. This is awesome. We're going to work with Lady Gaga.' But then you would have made a mess of projects for other high-end customers."
Beach says steel tariffs have affected the company but not as much as one would think. "I don't immediately pay 30% to 40% more for the steel. But there is a consequential effect, so if we are buying motors or drives or components from the US that have steel as part of the raw material, then yeah, we'll see a smidgeon with that."
He prefers to focus on what he can change.
The same day steel and aluminum tariffs were announced, Handling Specialty received a purchase order.
"What am I going to focus on? We'll keep an eye on what's generally going on around us for the purpose of looking out for a rock sticking out of the water. But, honestly, I'd rather us focus on 'what can we do today to make us work better and land another order.'"
It will probably be something big.
Kim Laudrum is a Toronto-based business writer and regular contributor to PLANT. E-mail klaudrum@rogers.com.
This article appeared in the November-December 2018 print issue of PLANT.