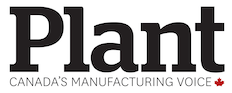 Issues related to lubrication prevent rolling element bearings from reaching their design life. They include contamination, wrong type, too much lubrication, too little, not often enough, and/or lubrication not applied correctly.
Generally, these factors are easily corrected. But it's not just about reliability. It's about doing more with less to lower costs, said Ken Brown, the owner of Eco Fluid Center Ltd. in Toronto, a tribology service company.
He noted in a workshop presented to the Toronto section of the Society of Tribologists and Lubrication Engineers that bearing troubles account for 50% to 60% of all electric motor failure, and poor lubrication practices are to blame most of the time. With hydraulics, the leading cause of equipment failure is contamination of lubricants from water, dirt and/or wear. And Brown said 90% of pump failures are preventable; 75% result from aged, unsuitable or inefficient lubricants, and contaminants from solids and liquids.
Here are three tips covered in his presentation:
Many lubrication problems can be traced to contaminated oil. Monitoring oil cleanliness is the most important factor in preventing system failures.
Follow the five Rs of lubrication: right lubricant, right amount, right place, right time and right method. The advantages gained can be significant. Shell Canada found 91% of the problems it was having with motors at one of its refineries arose from bearings issues. The energy company achieved a 90% reduction in bearing failures just with better lubrication control.
Examine removed bearings and filter elements to determine better maintenance intervals. Look inside reservoirs to check fluid levels and watch for foam and debris deposits.
Find additional presentations and tips at www.stletoronto.com (look under Presentations, and Tribological Costs Saving Workshop).
This article appeared in the March-April 2020 print edition of PLANT Magazine.