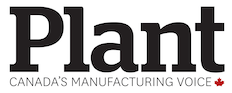 It doesn't matter to the engineers who designed your car whether you drive a crumb-coated minivan, an urbane compact, a cottage-bound crossover or a supercharged sports car.
In all likelihood, the number-one design challenge was how to create the best, but lightest version of the vehicle.
Competition is fierce and the consequences loom for automakers that fail to meet government-mandated CO2 emissions standards in North America and Europe. No single part in a vehicle is too insignificant to optimize for weight. That's because every pound shed counts toward one kilometre per litre, and a better fuel economy rating, which most consumers continue to prioritize even when oil prices are low.
There are a lot of ways to lightweight a vehicle, and automakers are using a combination of all of them. It's not enough just to downsize the powertrain or consolidate parts with injection-moulded thermoplastics. Manufacturers and their OEMs must also scrutinize every metal, plastic, glass and composite material used in the vehicle, as they look for opportunities to swap them out for something lighter.
But in addition to being lighter, the new material has to be just as strong and as easy to process. Material selection is where innovation gets serious, because it's downright molecular. All fibres are up for consideration. Even plants.
Natural fibres such as flax, jute, and hemp have become increasingly popular for non-structural composite panels – think door panels, trunk liners, back panels – replacing even conventional glass and carbon fibres.
It makes sense. Natural fibres are lightweight, renewable, relatively cheap, recyclable, and they don't off-gas. Their acoustic and thermal insulation properties are also noteworthy, outperforming glass fibre.
Where natural fibres lack in strength, durability and fire resistance, the resin binder – typically polypropylene (PP)or ABS (acrylonitrile butadiene styrene) – picks up the slack.
The binder is where chemistry plays a crucial role. Not only does the polymer have to retain the desirable properties of natural fibres, it also has to add the properties the fibres don't have. Suffice it to say chemists have been able to check most of these boxes.
Auto manufacturers already have a couple years of experience with the benefits of natural fibre composites, and they have started to shift processing technologies to get even more savings. Just by making the change from injection moulding of composite panels to compression moulding, automakers have further reduced the weight of each part by 20%.
Aim higher
Lightweighting by 20% is excellent by any standards. But Henning Karbstein, manager of new business development and idea management at chemical company BASF in Charlotte, NC, says the industry can do better. This is where we return to the binder chemistry.
"Traditional resins have been very effective, but they aren't without challenges," Karbstein says. "The problem with polypropylene and ABS is they release formaldehyde and asphenol in the processing stage. These volatile organic compounds aren't safe for autoworkers, consumers or the atmosphere. They also tarnish the sustainability of the natural fibres."
Another issue with PP and ABS is composite parts only use up 50% natural fibre, he adds. "This isn't a huge problem, per se, but when the goal is lightweighting, we want to use more natural fibres to yield better results."
A new binder technology from BASF addresses these challenges. In the process, manufacturers have been helped to achieve more in both weight savings and in overall sustainability.
Acrodur Power 2750 X is a water-based acrylic resin system that's formaldehyde-free and has only one component. Like other polymers, there are different grades available to offer flexibility in processing (even thermoplastic), and to provide specific properties in the final composite part.
Also notable, Acrodur allows up to 75% natural fibre content in the composite for additional weight savings. That makes the piece 40% lighter than conventional plastic components, without compromising on strength.
One of its major differences from PP or ABS binders comes down to process.
Let's start by looking at the traditional impregnation method, which adds PP or ABS to the fibre granulates in a solid form. Here, the materials are heated up, the resin melts, and then it adheres to the surrounding fibres before solidifying in a cold mould. In essence, PP and ABS fill the gaps between the fibres.
Acrodur is a wet binder added to the fibres as a liquid. While the fibres soak, every surface gets coated in the adhesive, entangling the fibres and bond. With wet impregnation – whether liquid is added to a pre-produced mat or to the loose fibres before forming the mat – the resin acts more efficiently. Manufacturers end up using less of the resin to get a stronger bond.
It hasn't taken long for the auto industry to find new opportunities for savings. The 2017 Mercedes-Benz E-Class is already using Acrodur in its first non-woven natural fibre sunroof frame, which is reported to provide up to 50% weight savings compared to conventional metal-reinforced sunroof frames.
Acrodur technology certainly won't be the end of lightweighting innovation for non-structural panels, or even natural fibre composites, but it sets a new standard for improvement.
This article was contributed by BASF Canada Inc., based in Mississauga, Ont. It's a subsidiary of BASF SE, the German chemical company. Visit www.basf.com.
This article originally appeared in the October-November 2018 print issue of AutoPLANT, an automotive industry supplement to PLANT Magazine.