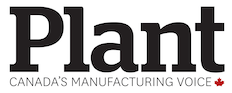 Canadian manufacturers are facing a couple of challenges when it comes to the consumption of electricity: reducing the cost, especially important to those who operate in Ontario and must contend with the province's global adjustment charge on top of the electricity price; and reducing their carbon footprint.
Traditional lighting choices in plants and warehouses have been high intensity discharge (such as metal halide), fluorescents and induction lamps. They use a lot of juice, generate heat, have a limited lifespan, the quality of light diminishes as the gases deteriorate, and they present disposal/recycling problems.
It's not surprising light emitting diodes (LEDs) are becoming an alternative because they consume less power (as much as 50% according to some sources), they last up to four times longer than conventional lighting and they eliminate much of the maintenance hassle.
So those who make the switch and leave the lights on or off as usual will log savings quickly, but there is still low hanging fruit to harvest, and that's where EcoGrid Technologies Inc. (www.ecogridtech.com) comes in. The Toronto company sees its mandate as future proofing everything it does by establishing a digital ceiling in the industrial, commercial built space and providing customers with LEDs combined with fixture-embedded, open standard Bluetooth controls.
"LEDs are dimmable, you don't need them on at 100%," says George Filtsos, president of EcoGrid. "You can't tell the difference at 60%. That extends the life of LEDs (50,000 to 100,000 hours) – 40% more on the top end."
Sensors detect when someone walks into the space and the lights are turned up, typically in the 60% to 70% range. When the space is vacated, after a minute the lights can be dimmed to 10%.
"In industrial spaces, you have forklifts driving around and people so there's no time to wait for latency of sensors to turn lights back up when people are flying through areas, so we leave them on at 10%."
But another advantage is future Internet of Things applications, such as asset tracking, GEO fencing and contact tracing.
There's also lifespan to consider. Using the wireless technology, LED life can be extended from 10 years to 15 or even 20, depending on how the lights are used.
Cost for each application will vary "by a lot" but Filtsos suggests a ballpark of $500 to $1,000 per square foot.
Looking for savings
It's precisely because electricity "isn't cheap" in Ontario that Antun Gotovac, business analyst at LHM Technologies Inc., went looking for savings. Aside from the usual consumption charge, LHM, like most manufacturers in Ontario, had to contend with the costly global adjustment. That's the charge levied by the McGuinty Liberal government in 2005 to cover the cost of building new electricity infrastructure in the province, and to deliver conservation programs.
Gotovac was looking at an electricity cost of $35,000 to $40,000 a month, so something had to change.
It wasn't like LHM could shut down during the day and run production during the cheaper evenings. It produces precision parts for its customers and as he notes, customers want their parts when they want them.
"We tried to reduce costs as much as we could. Years ago the machines used to run all the time; the last couple of years we have been shutting them off when we're not using them. But lighting has always been an issue," Gotovac says.
The 9,200 square-metre manufacturing facility in Woodbridge, Ont. where 95 people produce high-quality precision components for the aerospace, military, automotive, oil and gas and nuclear energy sectors, was built in 2000, featuring very high ceilings with high-watt lighting.
The 1,000-watt bulbs presented challenges. It took five to 10 minutes for them to warm up, getting parts was difficult, and there were safety issues replacing them because they were so heavy, plus, that's a lot of wattage.
"A thousand watts is way too much considering the LED technology that's available. (LEDs are) pretty much instant on and off – you don't have to warm up anything," Gotovac says, noting EcoGrid replaced about 78 lights in the production area with 200-watt LEDs.
Installation took four days, with EcoGrid working section by section in COVID-safe conditions, which allowed production to proceed.
LHM's intrinsically safe fixtures couldn't use controls because they weren't equipped with the required IP67 rating so microwave technology was used, with the Bluetooth controls doing the thinking.
"That allows us to put the sensor behind the lens," Filtsos explains.
Microwave sensors automate industrial spaces requiring higher egress protection and safety standards where protection from inert gases, chemicals and dust is required.
With EcoGrid's solution, no internet connections or gateways are needed and it sets up by phone or tablet. Other bells and whistles would require cloud capability but he says that can be done "over the air."
LHM is looking at other areas to relight such as offices and lightly used, smaller spaces. Gotovac also wants to see what else can be done with control, to monitor the big power draws – such as the big machines – and figure out where changes can be made.
There are government incentives available for retrofits. Check out the federal Accelerated Investment Incentive and in Ontario, IESO is managing the Save on Energy retrofit program.