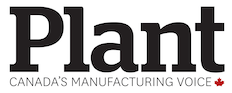 This was brought home to me recently at my local pool. The aquafit instructor (let's call him Lazy Larry) was demonstrating each move and although technically correct, he was sitting much of the time and was never in the pool. He would provide a couple of semi-vigorous demonstrations for each move, then a couple of half-hearted ones before stopping. Sometimes the instructions were incomplete.
The class reflected the instructor's lack of enthusiasm. Participants were barely trying.
Other leaders were in and out of the pool demonstrating moves throughout the session. They recognized extra effort and corrected aquafitters who were making technical mistakes, and their enthusiasm was infectious.
How are you as a leader?
Do you get out into the plant and ask questions, show enthusiasm and interest in how the team is doing, compliment or thank people for doing a good job, and show more energy than your team members?
If you want outstanding performance, demonstrate the level of energy you're expecting from them.
Hugh Alley is president of First Line Training Inc. in Burnaby, BC, which focuses on increasing productivity by improving the skills of front line managers and supervisors.
This article appears in the May/June 2015 issue of PLANT.
People take their cues from leaders, so leaders must project energy!