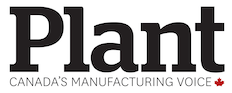 Kaizen. It's the Japanese philosophy of focusing on continuous improvement in all aspects of life and a term that best describes the history of the Japanese vehicle manufacturers in the Canadian market.
Since Japanese vehicles first appeared on Canadian asphalt in 1965, there have been a number of speed bumps including trade disputes, oil crises as well as unorthodox trade barriers to the Canadian market that resulted in the creation of a Japanese-run joint venture. Yet the industry has been on a continuous improvement growth curve since the mid-1990s, with production topping more than one million units for the second consecutive year in 2017. That represents 46% of total Canadian light vehicle production. In terms of sales, 2017 was a record-breaking year for Japanese auto manufacturers, with light-duty vehicle sales growing by 5.8% to 719,807 units. Six individual automakers posted record sales with Honda and Toyota recording fourth and fifth top overall sales in Canada, respectively.
The Honda Civic, Canada's top-selling car the past two decades, came just shy of 70,000 units – almost 40% ahead of its nearest rival.
"Japanese automakers and Canadians have built a strong partnership together for more than 50 years," says Larry Hutchinson, chairman of the eight-member Japan Automobile Manufacturers Association (JAMA) Canada and president, Toyota Canada. "JAMA Canada members are committed to continuing to deepen and grow that partnership through ongoing investment in vehicle and parts manufacturing, distribution, sales and service infrastructure and employment growth."
The economic footprint of the eight members of JAMA, a not-for-profit trade association based in Toronto, helps create a strong and globally competitive auto industry in the country.
According to a 2017 study, The Economic Contributions of the Japanese-Brand Automotive Industry to the Canadian Economy, 2001-2016 by McMaster University faculty professors, Greig Mordue and Brendan Sweeney, the Japanese-brand auto industry supports more than 203,000 jobs across Canada. Direct employment figures totalled 85,678, which represents a 69% increase since 2001. Earnings for those workers totalled more than $5 billion and generated $1.7 billion in Employment Insurance premiums, QPP/CPP contributions, personal income taxes and import tariffs.
The report illustrates how JAMA members are bucking an industry trend.
"Between 2001 and 2016, growth of employment in Japanese-brand and Japanese-owned automotive firms has far outpaced growth in the automotive industry itself," states the report. "In fact, nominal employment in manufacturing establishments owned by Japanese-brand and Japanese-owned firms in vehicle assembly, automotive parts manufacturing and tire manufacturing grew while total employment in each of these industries shrank. Japanese-owned firms are thus unique in this respect; they have consistently delivered growth and stability within an environment of economic uncertainty and change."
Toyota Motor Manufacturing Canada employs more than 8,000 at its Cambridge and Woodstock factories while Honda employees 4,200 at its Alliston, Ont. facility. And Hino Motors Canada employs 96 at its 177,000 square-foot truck manufacturing plant in Woodstock.
History in Canada
In total, more than $11 billion has been invested by Japanese car brands in Canadian automotive manufacturing and assembly plants since 1986. The supply chain includes more than 40 auto parts plants, the majority located in Ontario, with a handful in BC and Quebec. There are an additional 20 materials, machine tools, subassembly and service shops in the Golden Horseshoe. As of 2016, there were approximately 1,238 Japanese
auto dealerships across the country and a total of 17.4 million vehicles have been built in Canada since 1986 with overall sales topping 15.8 million since 1965.
Trade has been instrumental to the growing Japanese presence in the Canadian market. Investment and production growth in Canada would not have happened without open access to the much larger US market and preferential trade agreements like the Canada-US Free Trade Agreement as well as NAFTA. Today, Canada's exports of Japanese-brand vehicles exceed imports from Japan, the US and other countries combined by more than 4.5 million units (since 1993).
In 1965, Canada signed the Auto Pact with the US and that event, along with a view to the future, led Nissan to open up the first Japanese distribution office in Vancouver. Additionally, Canadian Motor Industries (CMI) started selling Toyota and Isuzu vehicles in the Canadian market at the same time.
"It was a big, big carrot," says JAMA executive director David Worts of the duty remission program that was intended to fully integrate the North American auto industry. Canada, unlike the US, decided to implement the Auto Pact multilaterally. Qualifying manufacturers could import parts and vehicles, duty free, from any GATT country as long as they met certain safeguards of production and Canadian value added in their operations.
In the early years, the smaller Japanese imports didn't fare well in a market that had a penchant for much larger vehicles.
"The vehicles were out of place with the tenor of the North American market at that time," Worts adds. "The Japanese struggled for a number of years."
That is until, the first oil crisis in 1973 that sent the price of gasoline skyrocketing, plus mounting pressure from governments for improved environmental performance and the first efficiency targets.
"The automotive sector was spending significant dollars to fight these initiatives in Ottawa and Washington," according to auto industry expert Dennis DesRosiers. "The basic message to government was that it was impossible to meet the standards on the timetables being suggested and any forcing of the issue would cost consumers millions, if not billions of dollars."
In 1975, Honda unveiled its Compound Vortex Controlled Combustion engine that not only surpassed proposed requirements, but exceeded them without a loss of power and with no additional cost to the consumer. The power plant (1488-cc, 53-horsepower) would run on unleaded gasoline and didn't require a catalytic converter.
"This turned the entire automotive environment debate upside down," DesRosiers writes in the study, A Short History of the Japanese Automotive Industry In Canada. "The industry moved very quickly from 'we can't do it without increased cost' to 'we will find a way to do it quickly and with little increased cost.'"
While the 1970s saw the demand for smaller, more fuel-efficient vehicles, the early 1980s was a tumultuous, yet defining time for the North American auto industry. The decade started with the foreign manufacturers, particularly the Japanese, gaining a larger market share and the Big Four automakers registering a combined loss of $4 billion following the 1979 energy crisis.
With mounting concerns over the future of the North American auto industry, the US and Japan entered into a voluntary quota system in 1981 that would curb the number of imports in the American market.
However, the Japanese wouldn't agree to the same arrangement with Canada.
"This exacerbated what was already a serious situation in our domestic market," states Ed Lumley, former minister of trade and industry. "We needed to do something to dramatically to emphasize our sincere desire to ensure the long-term viability of our auto industry."
Lumley, who made many trips to Japan as a Cabinet minister, borrowed an idea from the Japanese on one such trip. He saw "boatloads" of European vehicles sitting in a harbour in Tokyo because they didn't meet regulatory standards.
"That's when a light went on," he adds.
Vancouver harassment
Canadian officials instituted a slowdown on customs clearance for Japanese vehicles at the Port of Vancouver – a tactic that earned the moniker in the Japan auto industry as the "Vancouver harassment."
"No question it was not a tactic without risk," Lumley writes in A Short History of the Japanese Automotive Industry In Canada. "I took my lumps in Parliament, in the public and especially in the media."
The slowdown was eventually lifted and Japan took advice on restricting the number of vehicles it would ship to Canada, but in 1983 the federal government released a task force report, An Auto Strategy for Canada, which mandated investment by all foreign automakers in Canada with increased levels of local Canadian content as a condition of market access.
This definitely got the attention of the Japanese, who informally created the Japanese Automakers Manufacturers Association (JAMA) Canada.
Lumley, who had been preaching to the Japanese to look at the Big 3's disproportionate investment in Canada (rather than the US) as a model to emulate, took the unprecedented move of inviting Takishi Ishihara, president and CEO of Nissan as well as the president of JAMA, to Canada for a bilateral discussion.
Lumley met Ishihara at the Toronto airport and drove him to his cottage in the Thousand Islands for a mini summit on the future of the Japanese auto industry in Canada.
The unusual meeting between a senior government official of Canada and one of Japan's top industry leaders resulted in the formal incorporation of JAMA as a not-for-profit association in addition to the creation of the Pacific Automotive Co-operation (PAC) in 1984. A unique to Canada joint venture company, PAC shareholders included 11 Japanese automakers (JAMA members) and 21 major Japanese auto parts makers. The president and vice-presidents of PAC were seconded from JAMA member companies and reported to the PAC Steering Committee of JAMA in Tokyo.
PAC's main objective was to promote automotive investment in Canada and support new business opportunities with Canadian auto parts suppliers.
Lumley's plea to invest in Canada gained traction with a series of investments in Canada beginning in 1985 with the creation of the CAPTIN (Toyota) wheel factory in Delta, BC, followed by the opening of Honda's factory in Alliston in 1986 and Toyota in Cambridge in 1988. CAMI, an initial joint venture between Suzuki and GM, opened its plant in Ingersoll in 1989. CAMI Automotive became a fully owned entity of General Motors in 2011 and is now known as CAMI Assembly.
Since the first Canadian-made, Japanese cars rolled off the assembly line in 1986, trade agreements shaped the evolution of the industry in Canada. Specifically, the Canada-US Free Trade Agreement closed the Auto Pact to new entrants and omitted Honda and Toyota from an annex that would give the automakers preferential treatment.
The 1990s began with a deep recession and a market slump cut vehicle imports from Japan by 75% – from 295,000 units at the peak in 1987 to 70,000 units in 1995.
NAFTA was also brought into force and the Japanese automakers were concerned with the significant increase in the content requirement from 50% in the FTA to 62.5%, as well as the push by the US auto industry for "tracing" to account for the value of all non-originating materials in a traded good.
PAC was dissolved in 1997 and its official functions were transferred to JAMA Canada. One of the main issues it had to deal with was the Canadian government's refusal to make any changes to its most-favoured nation (MFN) vehicle tariff, which Honda and Toyota believed was discriminatory to non-members of the Auto Pact. Japan and the EU launched a World Trade Organization (WTO) dispute.
In 2000, the WTO ruled that the Auto Pact was inconsistent with WTO rules and despite an appeal by Canada, the federal government repealed the agreement in 2001 and instituted a standardized 6.1% import tariff for countries outside NAFTA.
Trade agreements
Fast-forward to today and trade is once again dominating the agenda. Canada, the US and Mexico are in midst of a renegotiation of NAFTA and the new Comprehensive and Progressive Agreement for Trans-Pacific Partnership (CPTPP) has domestic and Japanese automakers in this country at odds with each other.
Worts says that NAFTA needs to be updated and he's hopeful that the posturing about "tearing up" the document is just that. "If it did happen, it would be hugely disruptive and create a period of uncertainty that investors would have real difficulty with."
In terms of the CPTPP, it appears history is repeating itself as the Japanese manufacturers in Canada are welcoming the deal while the domestic automakers are raising red flags, specifically about reciprocal market access and the overall net benefit to Canada's domestic automotive sector.
In a nutshell, the CPTPP reduces Canada's 6.1% import tariff for all CPTPP countries to zero over four years and requires a fully-assembled vehicle to have 45% regional content in order to be considered duty free. The content requirements for parts will range between 35% and 45%. Current regional content requirements in NAFTA stand at 62.5% for vehicles and 50% for parts. During the current NAFTA renegotiation, the US pushed for even higher content levels.
Angelo DiCaro, UNIFOR national representative and trade policy analyst, says it's a bad deal. "Canada exports virtually no cars or parts to the Japanese market. In fact, we import $5.5 billion in auto goods from Japan each year, while they buy back about $30 million. That means we sell to Japan in one year what they sell to us every two days. It's a gross imbalance that a trade agreement can hardly help fix – but it certainly can make things worse."
And that's also troublesome for Flavio Volpe, president of the Automotive Parts Manufacturers' Association, who says that we can't be in two boats at once. Volpe has been constantly raising red flags about the impact on NAFTA renegotiations, access to the Japanese market and impact on the Canadian auto sector. He took to Twitter Feb. 20 – the day complete text of the agreement was released – to point out some key challenges in the Canadian government's own economic analysis, published the same day.
"The report states that US imports into Canada would now drop $3.3 billion through 2040, mainly in automotive. Never mind that those cars have Canadian parts – if correct, that's a gap that smart US negotiators could then be seeking to close in NAFTA 2.0 final terms. One pocket to another," Volpe tweeted. "The net CPTPP auto and auto parts gain claimed is only $172 million by 2040. Contextually, the Canadian auto sector ships $85 billion in goods annually. This huge 22-year increase represents approximately 0.2%. If you account for inflationary dynamics, this actually represents a decline in real dollars."
That reinforces the concern of Mark Nantais, president of the Canadian Vehicle Manufacturers' Association, which represents the Detroit 3. He contends access for automotive exports from domestic factories to the CPTPP markets has not been materially improved by the agreement.
"Canada's trade agenda needs to ensure our large manufacturers get fair reciprocal access to the markets of our trading partners before we further open up Canada's market to companies that do not manufacture in Canada or employ significant numbers in Canada," he says. "Otherwise this is a harmful one-way street for automakers who invest billions in Canada."
Worts says the agreement will open doors of opportunity in all the CPTPP member states. "Importantly, this agreement will also restore a level playing field on vehicle tariffs that are needed as a result of Canada's trade agreements reached with South Korea and Europe. As a country that relies on global trade, Canada's focus must be on building bridges, rather than barriers."
Jeff Brownlee is the associate publisher of PLANT and CanadianManufacturing.com. E-mail jbrownlee@annexbusinessmedia.com.
This article originally appeared in the print version of AutoPLANT's June 2018 issue. AutoPLANT is a supplement to PLANT magazine.