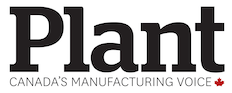 Sponsored Content provided by PLANT partner: SYSPRO
The pandemic has exposed supply chain vulnerabilities, causing companies to re-think their off-shore manufacturing
Are you among the Canadian business leaders who are considering moving some or all of your manufacturing activities to Canada, or back to Canada as the case may be?
For decades, the lure of manufacturing outside Canada has been strong. Mexico, China and other Asian countries have made it very attractive financially. Manufacturers could get up and running relatively quickly and reap ongoing cost savings through low taxes and inexpensive labour. Shipping was economical and efficient. Overall, it was easy and profitable to manufacture offshore.
However, protectionism and tariffs have been increasing in recent years. The importance of social and environmental sustainability has grown. The cost of manufacturing in China and other countries has gone up. Shipping costs have been rising.
And then the pandemic hit.
This unexpected event has forced manufacturers to scramble to try and maintain business continuity. It has caused company leaders to take a hard look at their supply chains and exposed the risks associated with offshoring.
At this point, some company leaders are increasingly seeing how 're-shoring' – bringing your manufacturing back to Canada – may make sense. Right now, the lure of being more self-reliant, of having a tighter supply chain and more certainty in filling orders is strong.
But what does re-shoring really take? Recently, I hosted a panel discussion with several business leaders to explore the vulnerabilities that the pandemic has exposed, the risks associated with off-shore manufacturing and how re-shoring can work.
Insights from the pandemic's impact
The pandemic has exposed many levels of vulnerability in our manufacturing and distribution sectors.
Orders went unfilled (a whopping $92.5 billion in Canada in July, explained Jean-Pierre Giroux, President at EMC Canada) because of labour issues related to infection prevention, but also because of global supply chain issues.
And although there has been a large amount of recovery, companies are still struggling with raw materials restrictions in China, India, the US and other locations. In addition, if suppliers must be replaced, "there is a cost to this transition," Giroux explains.
For Sure Shot Solutions, lead times for raw materials have been the biggest supply chain problem and vulnerability of the pandemic. "Suppliers that have historically been reliable, suddenly their lead times are all over the place," says Sure Shot Director of Supply Chain Julie Briand. "We couldn't really depend on the system as much as we could in the past."
The real and potential costs of offshoring
Supply chain vulnerabilities aside, offshoring also presents various cost implications, some of them often overlooked or unaccounted for. And these costs are increasing.
Offshoring obviously comes with added costs for logistics, duties and taxes/tariffs. The complexity in navigating legal and governmental issues in foreign countries also cuts into profits. While tariffs can rise anytime, labour issues and trade disputes can dilute margins very quickly. Increased cost of production cannot always be passed on to customers, in order to keep prices competitive.
A supply chain is only as strong as its weakest link – and more companies are evaluating whether the entire concept of off-shoring is a weakness too strong to ignore.
Important considerations before reshoring
If you've decided it's wiser to avoid the risks of a complex overseas supply chain – and it makes sense to manufacture in Canada – what factors do you need to think about?
Can you access suppliers here in Canada for everything you need to make your product? If not, how will you solve this issue without still being vulnerable to the global supply chain risks?
Will you be able to find enough skilled employees? Canada has a critical labour shortage. Both the manufacturing sector and governments are working to increase interest in manufacturing among young Canadian workers – through scholarships, educational programming and more – but shortages remain. Are you prepared to go to new heights if needed, to recruit workers? Are you prepared to recruit from other parts of the world? Or can you, asks Justin Taraborelli, VP Operations, WeighPack Systems, increase productivity and reduce overhead in order to devote the savings to attracting higher-level talent through better compensation?
What will re-shoring cost? "If we're going to try and bring something back to Canada from China, we have to look at whether the cost going to go up," says Briand. "Whatever your industry, you have to look at whether your customers are price-sensitive or not, can you take on extra costs and absorb that, but also can you pass some of the cost along to your customers." However, if you are not paying duty and tariffs on imported raw materials because you are sourcing them in-country, you are realizing savings. A full cost-benefit analysis is obviously a must.
Moving forward
Conversations about pulling the supply chains closer have been growing recently and many manufacturers are exploring it as a safeguard strategy to avoid the scale of disruption caused by the pandemic.
"There's a lot of talk about "Made in Ontario", "Made in Quebec", "Made in Canada". That's great but connecting regional manufacturers together is key. At EMC we're dedicated to doing this. I would say that we have a solid understanding of who's doing what, what is the blueprint of manufacturing in Canada, by product, by process, and where you can shift your production to," says Jean-Pierre Giroux. He adds that "the good news about the Canadian manufacturing sector is that we are well-diversified. A lot of countries don't have the diversification of sub-sector manufacturing like we do."
For individual companies, re-shoring, depending on your needs, will require R&D (process and/or product), training, the implementation of new technologies and more. $32 billion is available to Canadian manufacturers through various federal and provincial government grants and incentives. You can watch our recent webinar on it here and learn how to get your share.