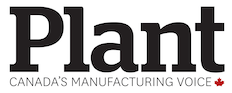 The Automotive Parts Manufacturers' Association (APMA) showcased Canada's high-tech automotive know-how at its annual June conference and exhibition in Windsor, Ont. with the unveiling of the country's first connected vehicle.
The 2014 Lexus RX350 crossover, donated by Toyota Canada is parked at the University of Waterloo and is loaded with features from 13 Canadian automotive companies, including Magna International, Leggatt and Platt, and start-ups such as B.R.A.K.E.R.S Early Warning Systems Inc. and Weather Telematics.
"The Connected Car is a great example of what Canada does very well – collaboration. We do a great job of bringing together academic research, the federal and provincial governments, our automakers and high-technology companies," said APMA president Steve Rodgers in a presentation alongside Ross McKenzie, managing director of the Waterloo Centre for Automotive Research (WatCar).
"But unveiling this project is only the beginning of its journey."
The APMA Connected Vehicle Program is aimed to help Canada's auto sector lead the global development of the autonomous vehicle, Rodgers added. The program was established in 2010 to meet what he calls a "growing demand for technology convergence."
Art of the possible
The suped-up Lexus crossover has an internet connection, wireless charging plus side and rear-view mirrors that rotate 360 degrees. Its operating platform was developed by Ottawa-based software maker QNX, which is already working with other Tier-1 suppliers and automakers including Kia and Mercedes.
Weather Telematics warns drivers of road conditions, while B.R.A.K.E.R.S alerts drivers of emergency vehicles and bad weather such as flooding, tornadoes or bridge collapses.
"We're working to showcase the art of the possible," said McKenzie.
The "mobile incubator of evolving connected vehicle technologies," as the vehicle has been dubbed, will be toured around North America at manufacturing facilities including Toyota, the Detroit Three, Honda and Nissan.
The APMA plans to launch similar vehicle projects that incorporate an even wider collection of suppliers, new technologies and vehicle platforms to demonstrate autonomous capabilities.
"This program is a showcase of where the automotive industry is headed," said Rodgers. "Canada has an abundance of advanced technology experts and companies that can lead on the world stage for the next generation of vehicles. This project proves that."
Comments? E-mail mpowell@plant.ca.