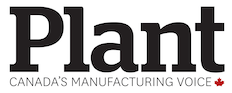 What workplace injuries and illnesses cost in Ontario is evident, but what do Ontario employers spend on prevention? That's a question the Institute for Work and Health (IWH) is attempting to answer with a pilot study that's underway.
Cameron Mustard, the IWH's president and senior scientist, shared some of the early results during a session at the Partners in Prevention 2017 conference and trade show.
"Our interest is, can we provide workplaces, economic sectors, trade associations and perhaps the regulator with information that will be useful as we address work-related injury and illness in Ontario?" Mustard said.
The independent research organization based in Toronto has so far gathered data from 300-plus firms with 20 or more employees across several sectors. Respondents spent between 30 minutes and an hour answering questions in a 10-page workbook.
Inspiration for the IWH study came from work done by the International Social Security Association and the German Work Disability Funds, which looked into what 330 employers in 19 countries spent on prevention, and their return on investment.
Measured costs included organizational (managers and supervisors), preventative training, protective equipment, guidance and safety technology, what share of investments can be attributed to safety, preventative medical check-ups and start-up costs. ROI was €2 for every euro spent, while the cost averaged the equivalent of $1,800 per worker per year.
"It struck me that it was a really high number and maybe not a plausible number," Mustard told his audience.
He provided a snapshot of the IWH study results as of 186 completes, which focused on management and supervisory costs; staff training in health and safety; personal protective equipment; OHS professional services; and the H&S share of capital equipment investment.
Average annual spending
Based on what employers pay in premiums to the Workplace Safety and Insurance Board (WSIB), Mustard noted the average cost per worker per year is $500, but can be $4,000 in a high-hazard sector.
Spending over all sectors breaks down to $1,916 per worker per year (mean), $1,193 (median) and $15,361 (high).
Mustard showed results for 31 manufacturers who are among the higher spending sectors (such as construction, mining, utilities, agriculture/forest and wholesale trade) with a mean of $2,264, median of $1,742 and a high of $6,379.
Transportation and warehousing (average $1,553) was offered as an example of how costs played out in each of the categories. Management and supervisory costs accounted for $1,000, training $228, personal equipment $179, OHS professional services $129 and capital investment $116.
Another IWH study involving 5,000 workers asked them about exposure to work hazards such as noise. Having to raise your voice to speak to someone a metre away is high noise. Workers in construction, manufacturing and mining were high exposure at 300 to 400 hours a year – findings that he said are relative to what employers are spending on health and safety in these sectors.
Some session participants were concerned identifying a number would attract the attention of the finance department, which would see it as cost-cutting opportunity. Mustard acknowledged the risk but said investment in health and safety is also a promotable value, and it's useful information for companies that aren't investing enough.
The study continues and IWH seeks about 50 more participants.