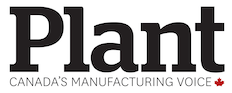 New brooms sweep clean, as the saying goes, but not very easily in Indonesia, where there are more than 300 ethnic groups and 700 different living languages, 6,000 inhabited islands (many more uninhabited), and where democracy is a relatively new concept.
International trade has been conducted from there for more than 600 years. Since independence in 1946 the predominantly Muslim country has faced several natural disasters (it lies right on the ring of fire), separation issues, extensive corruption, turbulent politics (dictators and nepotism) and rapid economic change.
Recently elected president Joko Widodo (known to everyone as Jokowi) plans to clean things up. If he is successful, particularly in the reduction of crony capitalism, the power of the "elites" and endemic corruption, he could release the potential for real economic growth in the country, with its huge population, growing middle class (in spite of much poverty) and abundant natural resources. Indonesia is the world's largest exporter of thermal coal and palm oil, plus it has major reserves of tin, nickel, oil and gas. Recent annual growth has been between 5.8% and 6.2%, inflation is about 6.4%, and GNP per capita is US$3,580.
Indonesia is ripe and ready for Canadian exporters and investors. As the Globe and Mail reported, Canadian entrepreneur extraordinaire Sir Terence Matthews has just opened an office in Jakarta for his investment company Wesley Clover, and considers the country to be like "China in the 1980s" – ready for an impressive growth spurt.
Bilateral relations with Canada are good, and we are involved in many of the same organizations: ASEAN (Association of SE Asian Nations – whose secretariat is in Jakarta), APEC, the WTO and the G20.
Export Development Canada (www.edc.ca) describes the country as a "key market" and identifies opportunities in agriculture, consumer goods (for the growing middle class), construction/infrastructure (improvements badly needed throughout Indonesia), machinery, power generation and telecom.
Other areas of potential interest are mining, oil and gas, aerospace and financial services.
Canada already sells about $2 billion to the country, our largest market in ASEAN (mostly machinery and equipment, mineral fuels and manufactured goods). It's also our top destination in the region for direct investment.
One of Jokowi's first actions as president was to eliminate the hugely expensive and environmentally damaging fuel subsidies. He plans to use the freed-up cash to improve social programs and crumbling, antiquated infrastructure – especially rail and port facilities. So far so good, but the political steps may be harder.
Barriers to entry
The Indonesian economy is stifled by a "tangled tax regime, regulatory system and government bureaucracy," says The Economist. Barriers to entry are high, with the World Bank's "ease of doing business survey" placing the country 114 out of 189. The complex system has been an encouragement for corruption at many different levels. Transparency International's bribery perceptions index gives Indonesia a score of 34 out of 100 (where 100 is squeaky clean) and a rating of 107 out of 175 countries. Compare China, slightly better (score 36 and rating 100/175), and Russia rather worse (score 27 and rating 136/175).
Reliable and trustworthy local partners will help in this environment, as will awareness of Canadian laws and a determination to avoid the bribery sink hole, even if it means losing some business in the short term. The Canadian Embassy in Jakarta (www.international.gc.ca) can be very helpful with local contacts and reports on opportunities in the market.
The Asia Pacific Foundation (www.asiapacific.ca) carried out a recent online survey of Canadian business activity in the ASEAN nations (Vietnam, Laos, Cambodia, Thailand, Myanmar, Malaysia, Singapore, Brunei the Philippines and Indonesia) – a market of over 600 million people. It noted the ASEAN story was largely an Indonesian one. Companies were more likely (58%) to be there than anywhere else except Singapore. Half the 138 companies surveyed had been in that market for 10 years at least, and 86 were profitable within three years of start up. Most were SMEs.
A 2013 survey by the Canada-ASEAN Business Council CABC (www.canasean.com) took a detailed look at many market sectors on a country by country basis, outlining trade agreements and regional case histories, including BC Environmental Consultants Hatfield, who have been in Indonesia since 1990. The report lists some fundamental market entry strategies: go slowly, do research, commit resources, be flexible, work with professionals, leverage resources (like EDC and the Trade Commissioner Service) and network. Joining the Canada-ASEAN Business Council would be good start.
All this effort will no doubt be made very much easier if Jokowi moves his plans forward.
Mark Drake is former president of Electrovert Ltd. and the Canadian Exporters' Association.