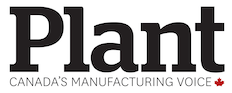 When I was younger, we spent many Saturday afternoons at the toboggan hill. Despite how much fun the ride down the hill was, it was the climb to the top of the hill that was always a challenge.
The steep incline and slippery conditions required considerable concentration to avoid falling and sliding back to the bottom. There was also the dodging of out-of-control sledders who hurtled down the hill at breakneck speeds, often having little control over their toboggan's direction. Despite the challenges navigating the climb, the view from the top of the hill was breathtaking.
Recently, I was reminded of this experience while speaking to a group of sales professionals for an international packaging manufacturer. We discussed proven methods to find and capture market share in 2023, a common theme among the many companies I've been speaking to.
There are three areas to consider if you want to increase your market share, despite the economy.
Re-engaging past customers
Engaging new customers
Increasing share of wallet with existing customers
Most of the companies I've worked with have ideas on how to accomplish number three, increasing wallet share. However, it's the first two that have them stumped. Moreover, when you consider that B2B buyers are spending less time engaging with sales, even getting a foot in the door of a past client can be a challenge.
Fortunately, there are proven methods you can use to generate new opportunities with both past and new customers. I call this the "value trilogy," and it hinges on the fact that for a past or new customer to engage with you, there must be something of significant value to entice them to do so.
Years ago, my local car dealer would reach out to me during their slower months and offer an incentive to jump into a new vehicle. This wasn't a mass e-mail sent to dozens of customers, but rather a personalized message in which he often explained that he has a buyer for my existing vehicle and could offer me a new vehicle with more options and at a lower price.
This is referred to as "new value," and it's the best way to re-engage past customers or entice new customers. It encourages engagement, as it suggests something better exists that will improve the return on investment.
What can you offer past customers or new customers that they don't receive today from their supplier or vendor? Are there new features, benefits, options, product, or services that can complement your customer's investment?
The next component of the value trilogy is "competitive value."
Your customers, like your company, are always seeking ways to gain market share from their competitors. The question, then, is to what extent can you help them in gaining that share?
Can you increase the value of the product or service they sell?
Can you collaborate on an entirely new product or service that will revolutionize their industry?
Can you reduce their production or distribution costs, thereby contributing to a higher margin?
A client who sells component parts for capital equipment increase their business by nearly 20 per cent by using the competitive value strategy. After speaking with several clients, they realized many struggled to get replacement parts in a reasonable time, which would delay their production and increase their costs.
By beginning to offer onsite inventory for their customer (at no cost), they helped their clients reduce their spend on inventory and eliminated the time and effort to properly stock inventory.
The last component of the value trilogy is "business value."
When clients need a forensic sales audit, it is for one reason: to identify how they can sell more effectively. The program was something developed after several clients asked e to identify gaps in their sales processes. The audit not only identifies gaps but recommends best practices, considering the industry of the client, and suggests the specific changes to increase company sales.
The increase in sales and faster conversion of new customers gained from the audit's recommendations add tremendous business value, having a direct impact on sales revenue and profitability.
What can you offer your customers that will increase the value of their business? Can you assess how they use your equipment or provide additional advanced training to increase the efficiency with which they apply your components?
When you focus on the value trilogy, you unlock new methods and ways to open doors with both past and new customers.
Which of the components of the trilogy will you start with?
______________________
Shawn Casemore is keynote speaker, consultant, and author of three books, including his latest book, The Unstoppable Sales Machine. To learn more about Shawn and his work, visit www.shawncasemore.com.