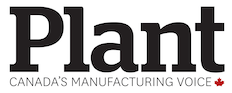 Maintenance and reliability professionals have technical training, a basic knowledge of principles and practical experience from years working in the field. But these eight soft skills are also key to achieving greater productivity and efficiency across the maintenance team.
1. Leadership. Be self-motivated, organized, trustworthy, empathetic and optimistic. Have a clear vision of where you want the maintenance team to go and set a positive example that encourages others to follow. Leadership is also about doing the job properly by delegating work to subordinates, which frees up precious time. Follow this simple process to ensure the job gets done correctly:
• Set the policies and ground rules such as the level of quality expected.
• Select the best person for the task, not necessarily the superstar on the team, but the person with the right skills for the job.
• Agree on what needs to get done.
• Agree on the timelines needed to get the job done.
• Provide the resources needed to ensure they're successful and remove any roadblocks along the way.
• Follow up at regular intervals to ensure they're on schedule.
• Recognize them when the work is done well.
2. Excellent interpersonal skills. Maintenance managers negotiate daily with subordinates, management, suppliers, contractors, machine operators and project managers so excellent interpersonal skills are crucial. Others perceive people with good interpersonal skills as calm and assertive. But listening is not the same as hearing. When we communicate, 45% of the time is spent listening, so take the rest of the time to hear other people's point of view.
3. Problem solving skills/critical thinking. Think clearly and rationally, solve problems systematically, and make the right decisions quickly. Asset managers have to deal with many responsibilities including managing the maintenance budget, supervising a team of technicians, prioritizing work based on need, managing maintenance metrics and keeping up with the latest technologies. They need to process information quickly and make fast and effective decisions. The most skilled critical thinkers will look at all the evidence, interpret the data, evaluate all the alternatives, prioritize and form a judgment that delivers the most effective solution in the quickest time possible.
4. Developing people. Many companies are great at hiring and deploying people but they forget the developing part. Change is inevitable so your team needs ongoing training and development to learn new skills and take on bigger and more complex challenges. Work with subordinates to identify areas for improvement. Hold regular information transfers so the team can share knowledge, ideas and experiences. Plan your work orders so experienced team members mentor the less experienced. Well-trained, capable people allow you to quickly promote from within when more senior positions open up.
Make long-term career development one of your top priorities as it leads to a high performing, productive and motivated maintenance team.
5. Time management. Maintenance managers are constantly interrupted and pulled in different directions by conflicting demands, but avoid trying to get jobs done in the order they come up. Good time management requires a shift in thinking to achieve results, and working smarter, not harder. Spend 15 minutes each morning planning your day, stick to meeting schedules and ensure all meetings end on time. Use your CMMS to help plan the maintenance team's day by prioritizing and scheduling the work. Insist all work requests are submitted through the guest request portal so your phone is not constantly ringing. Schedule time to review the work request queue. Reserve the phone for issues that could be critical to the business.
6. Promote teamwork and collaboration. Individuals that work together as teams bounce ideas off each other to arrive at the best solution quicker. Teamwork leads to better decisions, products, and services. Promote behaviours that lead to effective teamwork. Recognize different strengths among team members and combine them to gain the maximum value and meet or exceed the department's goals.
7. Adaptability. Change is inevitable. Equipment and systems are getting more complex, health and safety is now the highest priority, CO2 emissions are influencing how goods are manufactured and mobile apps are being used for just about everything. Be prepared to adapt quickly to changing circumstances and environments. Embrace new ideas, new ways of working and new technologies.
8. Ability to handle stress. Handling stress may not be a skill in the strictest sense but it can mean the difference between success and failure. Managing stress doesn't mean taking a deep breath and just getting on with it. Controlling the controllables reduces the chances stress will be an issue, keeps you in good spirits and positively affects those around you.
Some of these skills will come naturally to you but will require additional effort to perfect. Ultimately they'll help create a healthy work environment where employees look forward to taking on more responsibility and tackling exciting new challenges.
Jeff O'Brien is a product specialist, CMMS evangelist and industry blogger at Maintenance Assistant Inc., a Toronto supplier of web-based maintenance software.
This article appears in the April 2015 issue of PLANT.