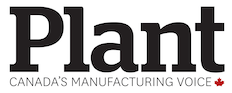 Honda of Canada Mfg (HCM) in Alliston, Ontario was recently named the global lead plant for CR-V Hybrid production, and in turn, the plant needed to do a lot of work to get ready. This included retooling the plant, implementing processes, equipment, and materials, just to name a few.
Plant discussed the ins and out of how the process played out.
Can you speak about your role at the plant?
Jeff Hansen: My role is to co-ordinate the CR-V new model project across three assembly plants and three powertrain plants within North America. I lead teams of associates who are responsible for supplier development, product quality, engineering, and manufacturing. These three pillars work in collaboration within HCM, but also lead these related areas for all CR-V sites in North America.
This HCM team collaborated with the Japan-based design centre from the beginning stage of development until project closure finalizing this month. This team was responsible for project timing, budget, procurement, installations, testing, training, and product quality achievement.
How did HCM become the global lead plant for CR-V Hybrid production, and what does it mean for the company?
Hansen: The original plan was for the Japan flagship plant (Yorii) to lead globally. However, after consideration that North America is number one in market demand for CR-V, Honda Motor Company decided that the lead function should be assigned to HCM, where the highest volume of CR-V is produced in one site. Coupled with considering business conditions, HCM had demonstrated strong capabilities of new model development and leadership through prior first time launches for models such as the Odyssey, Pilot, MDX and Ridgeline. This project has positioned HCM as a very capable entity within the Honda organization and as a resource for key responsibility
and growth.
In all, how much of an investment was the CR-V hybrid at HCM?
Hansen: The FHEV investment is complicated to breakdown, considering requirements for the supply base including engines and transmissions from Honda's Ohio facilities. Within HCM's walls, FHEV specific areas required approximately $12 million USD of unique investment; this is in addition to the base investment required for CR-V.
What needed to be done to get the plant ready for CR-V hybrid production? How long did it take to retool the plant? What was involved?
Hansen: Truly, the project required over four years of preparation, which includes several cycles of design maturation utilizing HCM-based engineers working closely with sister facilities in Ohio, Indiana, and Japan. This type of work vetted out the design for manufacturing to ensure tooling, process, equipment, and materials were optimized.
Secondly, product testing and evaluations were carried out in various stages to ensure product quality and performance achievement. New tooling, equipment and processes were installed and tested over a one-year period. Unique to Honda, this activity is completed during weekends and the two annual shutdowns, therefore never stopping regular mass production for any extended period.
The hybrid technology is really dedicated to the powertrain system. As the primary addition, a new IPU (integrated power unit) sub-assembly line was developed by HCM engineers. Other change points in body structure and final assembly were primarily modification to the base petrol model.
What exactly needed to be changed exclusively for the hybrid models? Can you speak about the new electrification hybrid components area?
Hansen: Specific to the hybrid, the rear floor pan area in the body became a subcomponent manufactured locally and then loaded with automation to the weld line. The IPU is a new sub-line where the Panasonic battery is assembled with other components to create the IPU module. This module required an assist mechanism to ensure safe and accurate locating in the final assembly process. The hybrid requires other connections to the PCU (power control unit) and software confirmation to confirm system function and performance through various in-line tests.
Is any special training needed for HCM team members for the new hybrid models?
Hansen: Training was carried out for all new processes related to hybrid assembly. The first and foremost training involved safe handling of battery components including methods and protocols for working with high voltage. Those associates working directly with the IPU subassembly are required to wear C2 classed uniforms that resist fire if an electrical malfunction created a thermal event.
Safety was the very first endeavor by the project team with support of the corporate safety group, who benchmarked other companies that work with similar technologies. With the IPU subassembly, some electrical components are small and require finer dexterity compared to most assembly components. Associate input was essential to ensure the process design could meet associate needs and ensure quality was maintained at each process step.
How much of a role has automation played in terms of production at HCM?
Hansen: Specific to hybrid production, most processes are a combination of human and automation. Very few hybrid specific processes are fully automated.
Are any other models being built at the HCM plant?
Hansen: HCM Line 2 builds both petrol and FHEV CR-V. HCM Line 1 builds the Civic four-door. HCM Engine line builds engines for HCM Line 1 Civic production.