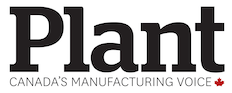 Canadian CEOs may be too confident about their company's ability to manage the state of their organizations and industries, and their ability to perform, according to a KPMG survey.
The consulting firm's 2016 Canadian CEO Outlook, part of a broader survey covering more than 1,300 CEOs in 28 countries, polled 53 Canadian companies in 11 industries.
While 58% of respondents acknowledge that Canada is in a state of slow growth, 96% are confident about growth over the next three years. More than 50% predict top-line growth of between 2% and 5%, and they expect to increase headcounts in the same period.
But the study says they might be getting ahead of themselves. While executives acknowledge they're managing during a time of disruption and change, KPMG says they aren't backing that belief up with action.
Virtually all (98%) say customer loyalty is their number one concern. Ninety-two per cent acknowledge concern over their ability to stay on top of what's next in services and products, and 91% are worried about how millennials and their differing needs will change their business.
Attracting new customers is a key source of growth for 70% over the next three years, but just over half are deploying data and analytics tools to drive strategy and change by better understanding their customers. Only 21% plan to invest in data and analytics for the future, while 66% of those who have deployed data technologies believe they're using it effectively. Thirty-two per cent consider themselves to be leaders within their industries.
Yet their approach is focused on operations instead of driving innovation and developing a deeper understanding of their customers, potential customers and market.
Most are using data and analytics to analyze branding via social media; 57% use it to drive strategy and change while 55% are developing new products and services. Forty per cent are leveraging data to identify new customers.
Cyber attacks are a cause for concern. Only 13% of the Canadian respondents are fully prepared to manage the fallout of a cyber breach; just 8% say minimizing cyber security risk is a strategic priority. That number could increase once businesses are required by law to reveal a cyber attack to authorities.