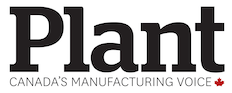 The depletion of petroleum resources and a growing list of environmental regulations are pushing the research and development of new materials and eco-friendly products that are less dependent on fossil fuels and reduce levels of greenhouse gas emissions.
A key area of interest is bio-based polymers, biocomposites and bionanotechnology in new material applications.
Tensile and impact strength, flexibility, durability, density and most importantly, price-performance ratio are of primary importance in end-user performance. And very few end-users will pay more for 'green' materials. If in fact, there is a competitive price-performance ratio (particularly in light-weighting auto applications), adopting biomaterials is a no-brainer – as long as there's little or no change in existing processing equipment. The balancing of variables is a classic scientific problem, and the production of biomaterials involves multiple variables.
Research conducted at the University of Guelph's Bioproducts Discovery and Development Centre (BDDC) focuses on the design, synthesis, characterization and applications of novel hybrid biomaterials in vehicles, packaging, consumer products and energy storage devices.
The centre has generated five active patent applications and marketed products for flowerpots, storage bins and a grade of bio-black for plastic industries. Patent pending technologies include simultaneously improving both heat resistance and impact strength of polylactic acid-based, injection-moulded biocomposites.
Plastic aboard today's automobiles averages 181 kilograms. It improves fuel economy by reducing weight, but is made from petroleum. At least 45 kilograms of that can be replaced by bio-based material, especially interior parts of the car.
Sustainable substitutions
BDDC researchers have successfully run trials to substitute a percentage of plastics with bio-based hybrid composites. Not only does the eco-friendly material reduce greenhouse gas emissions, its less dense structure makes vehicles lighter.
In the past five years, BDDC (through AUTO21-funded research) has attempted to increase bio-based content in automotive parts up to 34% while maintaining material integrity and performance at a competitive cost. The leap in the percentage of biomass was achieved by using perennial grasses and a bio-carbon hybrid in biocomposite formulations. Researchers have successfully introduced novel bio-carbon to many automotive prototypes, including console boxes, air duct controllers, fender covers and spare tire covers.
The automotive sector is a major driver of bio-based materials development, which provides a new revenue stream to farmers, extends the value chain of crops and creates jobs.
But success will depend on trust and collaboration between researchers, industry and biomass farmers.
AUTO21 Network researchers Amar Kumar Mohanty and Manjusri Misra are professors at the University of Guelph and contribute to AUTO21's Hybrid Biocomposites for Automotive Applications. AUTO 21 is a national research initiative supported by the Government of Canada through the Networks of Centres of Excellence Secretariat.
This article appears in the October 2014 issue of PLANT.