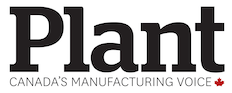 Look around the room you're in. About 80% of its contents likely contain some kind of wax. Synthetic fire logs popular at Christmas time have wax in them and so does your shoe polish.
Here's the problem: about 94% of the world's waxes (a $10 billion global business) are made from crude oil, natural gas or coal. At a time when there's so much focus on sustainable and greener produced goods, that just won't fly. But it presents an opportunity for Brantford, Ont.-based GreenMantra Technologies Inc. The company founded in 2010 is a recycler that transforms plastics into high-value waxes, greases and lubricants, and pumps out 5,000 tonnes of product a year.
In May, GreenMantra finished two years of work on a new manufacturing operation at a former Cascades recycling facility in the city's downtown.
GreenMantra sells its waxes to manufacturers producing goods such as glue, roofing shingles, ink and ashphalt. The new site is equipped with a semi-continuous production that's both compact and modular that's designed for future expansions and for upgrades to a continuous, fixed-bed process.
What started as a four-person endeavour has morphed into a team of 35, and is soon to grow by more than 25 as it ups its sales and marketing efforts.
Its new CEO, Kousay Said, joined the company last October. He's a nearly 20-year veteran of Dow Chemical, the Michigan-based global chemical giant. Most recently he was chief commercial officer for Sirrus Inc., a manufacturer of high-performance monomers.
Ryan L'Abbe, vice-president of operations, and Domenic Di Mondo, director of research and business development, round out GreenMantra's leadership team.
L'Abbe joined the company in 2015, coming from Blue Mountain Plastics in Feversham, Ont., a subsidiary of Ice River Springs Water Co., where he spearheaded development and operations of Canada's largest recycler of post-consumer PET plastics.
Di Mondo, who was GreenMantra's first employee, developed the company's transition metal catalysts for converting biomass feedstocks to fine chemicals and has led the scale up from lab to production.
In June, GreenMantra received $600,000 through FedDev Ontario's Investing in Business Innovation Initiative to expand market development activities and develop and implement a resource planning system to automate its production operations. It also received $750,000 from the agency in 2013 to complete final commercialization testing of its technology, a project that created 13 jobs.
There's also funding from a number of Canadian and European private sector partners, including a $1 million injection through the MaRS Clean Tech Fund and $500,000 from the innovation incubator's Investment Accelerator Fund.
There are two product lines. A Series waxes are meant for applications that require specific technical properties such as black masterbatch, dark PVC, recycled plastics and industrial adhesives. The G Series is compatible with plastics products such as paints, inks, rubber, tires, adhesives, paper and packaging.
The waxes are derived from hard-to-recycle plastics such as grocery bags, shrink wrap, bottle caps, milk jugs and shampoo bottles. The materials are seperated by resin type and fed into a patented catalytic depolymerization process to create wax. It is then filtered and purified to create higher-value waxes and chemicals.
"The key with our system is that we're not converting polyethylene back into the same material, but into an upgraded material," says L'Abbe, who came on-board after the company finalized a $12 million round of seed funding in private equity and government investment to scale up the Brantford plant.
"Depending on the customer, we have the ability to uniquely formulate and replicate the kind of wax they use."
The two modular production lines are operational 24/5 but are capable of running 24/7. The company is in talks with a number of partners in the US and Canada to expand the next evolution of the production process, and is currently on the lookout for a second production facility.
"We want to do more refinining," he says. "Our dream is to take a recycled feedstock and produce a perfectly white, de-oiled wax – and we're working on the technologies to do that."
At the heart of GreenMantra's production process is a set of proprietary heterogeneous catalysts that enables selective thermal-catalytic depolymerisation reactions to occur. Di Mondo explains that the catalysts deliver higher yields and controls factors such as molecular weight and structural and thermal properties of its final product. The catalyst's aluminum oxide regenerates back to its virgin form and re-impregnated with active metals.
The catalysts also allow GreenMantra's process to operate at a much lower temperature than other chemical recycling processes while avoiding the randomness of depolymerizations experienced in processes based on pyrolysis or gasifaction.
"This allows us to deliver conversion rates as high as 97%," says Di Mondo.
There are also plans to expand the number of feedstocks, such as agricultural films and polyethylene bagging, which typically don't make it into the recycling stream. Those kinds of materials will force the company to continue updating its proprietary catalysts, but also allow it to get into the production of higher-valued products where yields per pound are much higher.
Their product expansion plans come at a good time. Statistics show it's likely GreenMantra won't run out of supply any time soon. Recycling programs that now accept and recycle plastic packaging have grown to the largest ever in 10 years, according to the Canadian Plastics Industry Association. The association's 2014 annual report shows the national rate for access to recycling of plastic non-bottle containers is at least 93% for the most common resin types of PET (polytheylene terephthalate) and HDPE (high-density polyethylene). Nonbottle containers made from other resin types, such as PVC (polyvinyl chloride), LDPE (low-density polyetehylene) and PP (polypropylene), have recycling access rates greater than 80%.
More than wax
But L'Abbe emphasizes: "We're not fully vested in just making wax – we want to use our technology as a lever to enter a variety of other industries."
The idea is to be a technology company that provides customers with a way to transform their businesses and develop new products or product lines.
GreenMantra has a number of local and global partners, including one in France that collects agricultural films and wants to turn them into higher-value products. L'Abbe says the company is currently working on a catalyst that would allow agricultural films to be recycled in the same way as a plastic bag. There's also a partner in Saudi Arabia that wants to use GreenMantra's technology to produce an extrusion-aiding wax on-site to get more output from the manufacturing process. And the City of Vancouver has tapped the company to develop a granular, wax-like material that's added to asphalt, allowing it to flow smoothly at a much lower temperature. The material helps cut fuel costs required to heat the asphalt and limits the amount of vapours released into the atmosphere.
"Traditionally, people have thought of this as a waste plastics-to-fuel type business, but we're not that. You can't just throw random amounts of different plastics into a black box and expect wax to come out," he says. "You have to depolymerize those resins in the wax to meet specific customer needs."
Growth from start-up to full-scale commercial supplier has had its own set of challenges. But L'Abbe thinks the company has found a sweet spot in Brantford, an area in southwest Ontario that has been hungry for manufacturing capacity since the auto sector's exit during the economic downturn of 2009.
There's a healthy pool of qualified manufacturing workers and the plant's proximity to university towns such as Guelph and Waterloo have also supplied a steady stream of qualified candidates for hire.
Taking over an old Cascades recycling facility also made things easy because there weren't any issues related to zoning when construction of the plant began.
Yet as GreenMantra considers expansion into a second facility, L'Abbe has major concerns about Ontario's high energy costs, especially for manufacturers, noting energy prices in the province are almost five times those in Quebec.
"[Energy prices] are out of control, and it's really forcing manufacturers to look outside of Ontario as a place for growth," he says.
He'd like to see the province find new ways to fund recycling companies. This could be achieved by examining procurement procedures to ensure the government is sourcing products that contain recycled materials.
"They have to an opportunity through procurement systems to actually make decisions about what they're buying and from whom. They could drive the standards of buying material that contain recycled content. That would really help companies like us find a place for our products. If the government came out and said, 'Ok, every new road has to contain 10% recycled content per kilometre,' that would be huge for a company like us."
In the meantime, GreenMantra will focus on expanding its portfolio of specialty chemicals and showing off its modular production system to potential partners. It's also examining other resins, such as #7s, which are made up of feedstocks including reusable water, juice and condiment bottles, oven-baking bags, barrier layers and custom packaging.
The focus on greening industry is a positive development for the $10 billion global industrial wax sector. GreenMantra is in a prime position to play a key role in the industry's transformation.
This article appears in the September 2016 issue of PLANT.