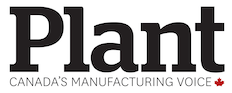 To be globally competitive, manufacturers must adopt advanced information and communication technologies to reduce production costs while maintaining high product quality.
Among these technologies are wireless sensor networks and other mobile devices that provide real-time data collection, communication, collaboration and decision support. Examples include Microsoft Dynamics AX enterprise resource planning (ERP) software, which allows companies to access its global business solution on mobile devices; Prometheus Group's Mobile, which extends SAP maintenance to shop floors; and Oracle's Manufacturing Operations Center, which delivers accurate and timely information on product and process quality, plus insight into manufacturing operations, performance and assets.
Automotive manufacturers are harnessing the power of wireless to improve supply chain efficiency, address traceability issues and solve error-proofing problems.
For example, General Motors has deployed RFID in its engine plants. Direct benefits include reduced operating and manufacturing costs thanks to better condition monitoring, effective product quality control, improved machine efficiency and greater reliability. Wireless is preferred because nodes are integrated in moving and rotating parts, machines and equipment; fault localization and isolation is improved; and deployment/maintenance costs are reduced.
However, the reliability of sensing and communiations can be poor because of the harsh conditions on plant floors – particularly the metallic signal reflections, channel variation due to rotations of machinery and tools mobility, and interference generated from power equipment and co-existing wireless devices.
Sensors and devices are also subject to tampering, which would seriously disrupt production, damage machines, and possibly endanger the lives of employees.
Researchers, funded by the AUTO21 Networks of Centres of Excellence, are working on eliminating these obstacles with industrial partners who will further the work and commercialize it.
Five researchers from Western University, the University of Windsor and the University of Calgary are designing a system with a high degree of secure communication and privacy under typically extreme conditions where a large number of sensors are involved and obstacles may block or disrupt communication.
The project covers the integration of reliable and secure wireless sensor nodes on rotating machine tools, work pieces and assemblies.
The end game is to increase the productivity and profitability of automotive manufacturers.
Weiming Shen is a professor at Western University in London, Ont. and an AUTO21 leader of the Reliable and Secure Sensor Networks for Factory Automation project. AUTO21 is a national research initiative supported by the Government of Canada.
This article appears in the May/June 2014 issue of PLANT.