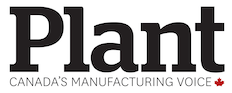 The 'Global' in Tornado Global Hydrovacs (TGH) is there for a reason. Already a major force in North American construction, this Alberta manufacturer of hydrovac trucks is now expanding into China, thanks to a five-year strategic partnership with Jianghuai Yangtian Automobile Co. Ltd. ("Jianghuai Yangtian") – and Tornado has ambitions to take on the world.
Under the supervision of Tornado's wholly-owned subsidiary TGH Beijing (aka Tornado China), Jianghuai Yangtian is devoting part of its large Chuzhou factory to manufacturing hydrovac trucks for the Chinese market.
Tornado China has also signed a one-year strategic partnership agreement with Daqing Haotian Xinda Technology Ltd. (an underground water pipeline inspection company) to develop a client base in China's Heilongjiang Province.
A hydrovac truck uses high-pressure water carried to the job site in one of the two onboard tanks to loosen, dirt, sand and gravel in construction areas. The truck's large hose boom then vacuums the liquefied materials into the second tank for no-mess removal.
Compared to backhoes and other brute force excavators, hydrovacs provide a gentle, safe way to comprehensively excavate work sites without causing damage to buried infrastructure. This makes trucks particularly useful in digging near electric and telecom cables, gas lines and water mains that can be destroyed by an errant blade.
Tornado president Bill Rollins is particularly bullish about the Chinese market for hydrovacs, a country where this safe excavation technology is virtually unknown.
"In North America there's about 1,500 units built a year to serve a population of 330 million," Rollins says. Given that China's population is approaching 1.4 billion, he sees the Chinese market for hydrovacs as being worth at least 2,000 units per year.
"That's just for larger hydrovacs," Rollins says. When all sizes of trucks are taken into account, he expects China to buy 5,000 annually.
The Chinese market is certainly ripe for hydrovacs and their ability to excavate underground infrastructure safely, he adds. "China had a huge pipeline explosion that killed 68 people. They could have totally averted that with a hydrovac."
Established in 1984 with the launch of its Model 1 truck, Tornado has grown from a local concern to become a North American supplier. Currently 80% of the yearly output of 120 hydrovacs are exported to the US. The rest are sold domestically.
Hand-built hydrovacs
With annual revenues of $28 million, the company builds its trucks in a 45,000 square-foot factory in Stettler, Alta. that employs about 100 people. Tornado is bringing a second 50,000 square-foot plant online south of Calgary that will add 60 people to the payroll.
Tornado hand-builds its hydrovacs applying the workstation model – rather than an assembly line – using Cummins diesel engines and chassis sourced from major truck manufacturers such as Kenworth and Peterbilt, Skilled human teams take turns assembling each hydrovac truck from start to finish, rather than using automated machines.
"There's no way a robot could do any of the stuff we're doing," Rollins explains. Compared to the competition, "we spend a lot more time on fit and finish."
Tornado's technicians are highly skilled and use the latest in air tools and other technology to assemble the hydrovacs in an efficient, timely manner. The company's production line is run using lean manufacturing principles, and it invests in R&D to improve its hydrovacs on an ongoing basis.
A case in point: about a $1 million investment in R&D contributed to a significant reduction in the weight of the trucks thanks to "creatively redesigning the back end," Rollins says. Doing so reduces potential fines for operators who load their trucks to the maximum, thus exceeding local roadway limits on vehicle weight.
"Now when [a driver] totally fills a truck, he/she probably will never get the maximum ticket," Rollins says. "[Maybe] a slap on the wrist, saying 'hey, you're over 500 pounds' versus 4,000 to 5,000 pounds."
The idea to move into China came from one of Tornado's directors, says Rollins. It took a year to negotiate the deal with Jianghuai Yangtian, plus a $10 million investment from that company. If all goes to plan, workers will start building trucks in China by June.
(Tornado didn't seek funding or support from Canadian government agencies.)
High standards
To ensure that Jianghuai Yangtian builds hydrovacs that meet the company's high standards, Tornado is keeping a firm hand on the production process.
"We're going to dictate to them what kind of water pump to use, what kind of blower to use," Rollins says. "We look after everything. We tell them exactly the way we want it done."
He is confident the details of the TGH-Jianghuai Yangtian partnership protects TGH's intellectual property; a major concern for foreign companies selling into the Chinese market. Ensuring this protection was TGH's primary focus during the negotiation process.
As for the current chill in Canada-China diplomatic relations due to the Canadian detainment of Huawei CFO Meng Wanzhou and various Canadians in China, "I'm personally concerned," Rollins says. "But as time goes on and less gets said, I think it's sort of dying down."
While Tornado China ramps up to production, Tornado is exploring expansion into Europe and South America. And yes, these initiatives are all part of the company's plan to become a truly global manufacturer. "Hence the name Tornado Global Hydrovacs," quips Rollins.
James Careless is an Ottawa-based freelance business writer. E-mail james.careless@gmail.com.
This article was published in PLANT Magazine's May-June 2019 print issue.