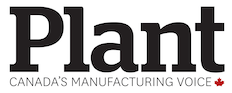 Canadian manufacturers are not technology leaders. Most are small, so they are inclined to follow once a technology is proven and the costs come down.
The 2021 Advanced Manufacturing Outlook survey, conducted by Toronto research firm RK Insights for Annex Business Media publications Canadian Manufacturing and PLANT Magazine, shows companies are more engaged with Industry 4.0 and the "smart factory" than last year's survey respondents, but they have concerns. And there are still those who are reluctant to adopt or are not interested.
Thirty per cent of senior executives, managers and owners of manufacturing operations are applying industrial internet of things (IIoT). That compares to 24% of those who participated in the 2020 outlook survey, while another 17% have a plan, more than doubling last year's response. And 23% are evaluating the technology. Thirty per cent are out of the loop compared to 39% from last year's sample.
There are several reasons identified for not investing in advanced technologies, but leading the list are difficulty integrating it in existing systems, followed by a lack of skills to support investment.
The top reason for applying the technology is to improve efficiency and productivity (41%), but improving maintenance functions, and analysis of data are also high on the list. Key benefits reported by 76% of manufacturers are reducing downtime, increased throughput and increased quality of product.
"[The survey] really shows how COVID-19 has accelerated adoption of digital technologies, even if it means remote working," says Jayson Myers, CEO of Next Generation (NGen) Manufacturing Canada. The not-for-profit is focused on matching companies with advanced technologies. "With the use of digital technology, whether its communication, connecting factories and work flow or supply chains, it has become much more evident why that's important."
He says it also shows the importance of having guidance and some sort of playbook; it's about having the processes in place to manage the data and achieve the desired business objectives. "It's not as intimidating as people think," he adds.
Manufacturers have faced challenges implementing technology, most (60%) identifying funding, plus a lack of skilled talent (47%), resistance to change (41%) and integrating legacy technology (40%).
Myers offered some tips to help ease companies into more advanced manufacturing, noting there's plenty of help available, and they don't have to be technology experts. But companies do need to be experts on the solution needed to do the job. And it's not just about jumping in and investing in digital technologies. He observes a mistake many manufacturers make is to invest in solutions looking for a problem, rather than the other way around.
Solving problems
"My advice is to figure out what the business model is, what you want to do, what processes you need to put in place, and what processes need to be improved, then go out and find the right solution," he says. Business and skills requirements (getting the job done using the technology that's on hand) must be part of the project document.
He cautions against using technology to solve a problem that could be fixed by improving the efficiency of an existing process. And beware of bringing in technology for one problem that causes trouble elsewhere. He cites one company that automated part of its process to increase flow, only to see the increased flow overwhelm the next step in the process. And consider the requirements needed to implement a technology solution profitably, such as the skills needed to operate the systems, data flow, communications and internal processes.
NGen is helping companies segment technology in more manageable ways. There are also groups that offer help, such as MTech Hub in Burlington, Ont. (www.mtechhub.ca) a non-profit that focuses on digital transformation, hosted at its innovation centre.
He says companies should also be looking at how technology adds value for the customer in terms of product, service and collaboration. And there's a role to play helping the customer add value to its customers. "Part of the change we're seeing with Industry 4.0 is it's driving a more collaborative model of the value chain than a purely transactional model of how the supply chain works."
The future looks bright for companies that respond quickly to changes in the marketplace, focus on innovation, bring new products to market, or improve them, as many have done in response to the pandemic.
The survey received 183 responses from company leaders. Look for a copy of the report with roundtable comments at www.plant.ca.
This feature originally appeared in the October 2020 print issue of PLANT Magazine.