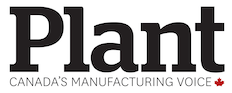 How is your plant's mental health?
A free online toolkit from the Canadian Centre for Occupational Health and Safety (CCOHS), partnering with the Great-West Life Centre for Mental Health in the Workplace, will help manufacturers of all sizes address mental health issues.
The newly redesigned Guarding Minds at Work (www.guardingmindsatwork.ca) provides an eight-step process to conduct a thorough audit using worksheets, surveys and reports that evaluate psychosocial risk factors baselined to a 2016 nationally representative sample of industries. This will help employers undertake appropriate interventions and measure their effectiveness actions.
It will also assist with implementation of the National Standard of Canada for Psychological Health and Safety in the Workplace. This set of voluntary guidelines, tools and resources promote mental health and help prevent psychological harm at work.
Your plant's joint health and safety committee has an integral role to play in creating and maintaining a safe workplace. It combines plant floor and management representatives who meet regularly and deal with health and safety issues.
The success of any committee depends on how well the meetings are organized and conducted. Here are 10 tips to make your meetings effective:
1. Set the schedule Cover the next year to make the meeting dates predictable. This gives people time to plan, prepare for the meetings and manage their schedules.
2. Post and remind. Use notice boards and electronic scheduling tools to make members and others aware of meeting arrangements. Remind all committee members of the meeting a week in advance.
3. Set the stage. Create an agenda that includes items submitted by other members and circulate it to the committee at least one week before the meeting.
4. Keep it on track. The co-chairs (management and non-management) should start on time and follow the agenda, keeping the discussion focused on health and safety matters, all within the allotted time. Table unaddressed items at a future meeting.
5. Educate. Set aside time at every meeting for talks from inspectors, suppliers and experts on equipment and procedures; or watch a training webinar or video.
6. Recommend action. State the issue clearly in the inspection reports and meeting minutes, based on known facts. Next, investigate the issue to discover the root cause, and recommend corrective actions.
7. Wrap it up. End all discussion items with a decision and definite outcomes, indicating what action will be taken and by whom.
8. Prioritize. Include items that have appeared more than once on the agenda and make sure they are addressed.
9. Document. Keep accurate and clear minutes plus actions from inspection reports as permanent records of the meeting. Include the time, date and location of the meeting, who attended, items discussed, recommendations and rationale. Also note the date, time, and location of the next meeting.
10. Communicate. Keep all employees informed by making meeting decisions and reports easily accessible. Post and distribute the committee's activities in print and electronically.
Joint health and safety committees bring together first-hand knowledge of specific tasks performed on the plant floor with a manufacturer's policies and procedures. Conducting organized and effective meetings brings issues to light and develops solutions that will make your workplace safer.
The Canadian Centre for Occupational Health and Safety (CCOHS) in Hamilton contributed this article. CCOHS provides information, training, education, management systems and solutions that support health and safety programs and the prevention of injury and illness in the workplace. Visit www.ccohs.ca.