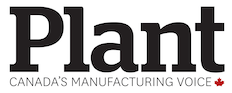 Supply chain disruptions and increasing costs are eroding competitiveness. As manufacturers pass through the recovery stage of the COVID-19 pandemic and think about growth strategies, a there are a few areas to keep top-of-mind.
What needs to change? What does success look like? Where should the shifts be made to stay competitive?
Here are five areas for building a growth strategy:
1. Supply chain disruptions. Traditional supply chains – both direct material supply and product sales – will be disrupted for some time. Moreover, costs have increased. To remain competitive, find new supply channels while minimizing additional cost increases. To combat disrupted sales channels, either find new sources of revenue or expand existing ones. This might mean new geographies, new products or new channel partnerships.
To get started, build and execute a plan to review and adjust material supply sources that improves resilience, manages costs and adjusts inventory-carrying policies. Review go-to-market options, think about diversifying your product portfolio and prepare to expand into new sales channels.
2. Margin erosion. Reduced margins will continue for the foreseeable future. In most cases revenues will have declined along with productivity. Your growth strategy must address the fact direct material costs have increased while some costs have remained fixed.
Incorporate reductions in direct material costs and fixed costs, while increasing revenue and productivity. This might include automating production lines, retooling parts of the company and retraining staff. Pivoting from what's currently being produced may be a solution. Staying on top of financial forecasting to respond to the current and future landscape.
3. Workforce management. It's vital to protect your workforce to maintain productivity and plan for the future. Unprecedented challenges have strained the HR capabilities of many manufacturers that have laid off staff as production lines were halted. Or they were faced with a labour shortage caused by the closing of borders, preventing foreign workers from doing their jobs.
What might the next steps? Consult an HR advisory team about options surrounding return-to-work programs, HR policy updates, leadership and management support, and a staff communications strategy.
4. Business continuity planning. A robust plan minimizes risk of disruptions as conditions change. Most manufacturers don't have such a plan, making them that much more susceptible to changes in the market. As conditions change, your business needs to be ready to change with them.
Build, test and deploy a plan to minimize disruptions as conditions change. Include preserving business continuity, managing cash flow, rethinking budgets, maintaining important vendor and stakeholder relationships, and leveraging technology to help keep your various platforms running.
5. Cash flow and working capital management. Dynamically reforecast as conditions change to maximize your use of working capital and avoid cash flow stress. Traditional budgeting and cash flow planning doesn't allow for frequent re-planning, making you more vulnerable as conditions keep evolving.
You should able to re-plan as needed, pivoting business at any given point and react quickly to change. There will be losses in line with the economic downturn. That stresses the importance of managing liquidity and cash flow now, taking uncertainties into account for future planning.
Manufacturers that build and execute a plan to address these issues will be able to maintain and increase market share without sacrificing margin. It's never been so important to plan for the future with resiliency being top of mind.
This is an edited version of a longer article contributed by BDO Canada LLP , an accounting, tax, consulting and advisory firm. Contact David Linton, partner and BDO Consulting's national manufacturing and distribution leader at (647) 795-8008.
ONLINE ASSISTANCE
Manufacturing Recovery Support Program
The Excellence in Manufacturing Consortium is partnering with NRC-IRAP to offer this program (www.emccanada.org/MRSP) for manufacturers across Canada. It includes online learning covering pressing issues, best practices, a healthy production environment, the future of manufacturing and the role of advanced manufacturing, plus executive or subject matter expert coaching covering a variety of topics.
Recovery Online Workshops Series
Next Generation Manufacturing Canada has partnered with Canadian Manufacturers & Exporters to provide online training for manufacturers. Through NGen's Accelerating Manufacturing Productivity Upskilling Program, manufacturers can access bulk-pricing options for CME's online workshops. It provides participants with critical supports to weather the COVID-19 crisis and beyond. Training is offered to front-line workers, operational staff and leadership.