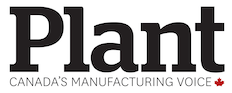 Flow Water Inc. doesn't want to be just another bottled water company. In fact, it's not really a bottled water company at all, but rather a producer of Ontario-sourced, high-quality artesian water with a commitment to sustainability that includes the container.
The company has opened a 21,000 square-foot plant in Aurora, Ont., a York Region town about an hour north of Toronto, that will oversee the entire supply chain from a pristine spring water source to packaging. Doing so, the company's founder Nicholas Reichenbach says, minimizes waste, energy and water consumption.
Flow sees itself as a disruptive force in the $15 billion North American bottled water industry. It merges the popular premium water category, which has grown 62% over the past two years, with a sustainable, eco-first business model. On its web site, Flow calls what it does "mindful hydration."
"We wanted to provide an alternative for consumers who desired high-quality mineral water, but don't want to drink out of plastic or glass [because of] environmental and health concerns," says Reichenbach.
The plant, which processes about 45,000 litres of alkaline spring water (transported in sterilized tanks) per day, is equipped with a Tetra Pak A3/Flex filling machines. The water quality is protected from compromise by a quick flash of ultra violet light.
Reichenbach decided to partner with Tetra Pak, the innovative food packager (Canadian headquarters in Toronto) because it produces the most advanced non-plastic, non-glass vessel for beverages.
"When we approached Tetra Pak, we saw it as a leader in renewable packaging. Its promise to me was to bring our package to 100% renewable resources by 2020," says Reichenbach. "This was a promise no one else could give."
Tetra Pak is also Flow's largest financial partner, which is joined by the Business Development Bank of Canada (BDC) and Export Development Canada (EDC).
Scalable production
Flow adds to its green with Bullfrog Power, which will provide the plant with 100% pollution-free electricity.
Reichenbach says the plant is built to scale and capable of producing 100,000 packs a day, but there's also enough space to bring in three more machines. That would increase daily output to 300,000 units.
Flow's natural alkaline spring water is drawn from a family-owned artesian spring in Ontario's Bruce County. The water collects essential minerals, electrolytes and has an alkaline pH of 8.1 at the source. With zero industrial processing and all-natural filtering, water goes straight from the earth into eco-friendly packaging – a non-PET and BPA-free Tetra Pak paperboard carton that's 100% recyclable and up to 70% renewable.
The Aurora plant is the only facility in North America licensed to use Tetra Pak's DreamCap, which is made of plastic derived from sugar cane.
It only takes four employees to operate the machinery that produces about two packs per second and up to 7,200 packs per hour. The facility will sustain 10 new jobs, which may double by next year.
Reichenbach considered a site in Bolton but decided on Aurora because of its proximity to the Greater Toronto Area. The municipality's lower cost per square foot, an aggressive business development strategy and proximity to the Bruce County spring were also key to the decision.
Flow's beverage is sold at more than 4,500 Canadian retailers including Whole Foods, Loblaws, Rexall, Metro Ontario and Quebec, Overwaitea Food Group, Sobeys, Safeway West, Farm Boy, International News, UNFI Distribution, Wallace & Carrey and boutique fitness studios. The company also runs a milkman-style delivery service in Toronto, Vancouver and Montreal.
"Consumers want to invest their money in brands that are responsible for delivering healthy, better-for-you products, and they're demanding better-for-you packaging for the environment," says Reichenbach.
By meeting these needs, Flow Water is also demonstrating that making a difference to the environment and making money don't have to be mutually exclusive.