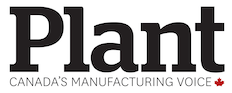 Canadian manufacturers are grappling with a perplexing challenge: finding people with the right skills for the demands of rapidly changing technologies and market pressures. Retirement beckons aging babyboomers, yet it's difficult to attract young people to industrial careers. Smaller companies complain their investments in training are often wasted when employees acquire the needed skills only to be lured away by fatter paycheques and other incentives.
"There's an old adage," says Ian Howcroft, CEO of Skills Ontario, the Waterloo, Ont.-based provincial non-profit that helps young people develop skills for trades and technologies. "I don't recall who said it first but it goes like this: 'The only thing worse than investing time and money into training a person and having them leave, is not training a person and having them stay.'"
It's a profound point – one that resonates with many manufacturers struggling to attract and retain skilled workers in today's economy. And Howcroft is certainly familiar with the issues after 30 years with the Ontario division of Canadian Manufacturers & Exporters (CME), much of it as a vice-president.
So how do manufacturers encourage good employees to knock on the front door without leaving a short time later out the back door?
Manufacturing represents a significant driver of economic growth in Canada. It employs 1.7 million people and that's been pretty steady for the last decade or so, says Dennis Darby, CEO of CME, based in Ottawa. Total annual compensation paid to workers in manufacturing is $114 billion – more than any other sector.
"However, 40% of our members tell us they're facing skilled labour shortages. That's been an issue for a while. But what's startling is 60% of our members anticipate that shortage will be worse in five years time."
It's a growing trend in manufacturing the past three years. Darby says, "In 2015 there were 14,000 unfilled positions in manufacturing. By 2016 that number swelled to 19,000. At the end of 2017 there were 30,000 vacant positions in manufacturing."
Innovative Automation Inc. has found a way to meet its skills challenges. The manufacturer of industrial automation systems based in Barrie, Ont. invests in its employees' professional development, something the new hires appreciate. In fact, in April the company received an Employee Recommended Workplace Award from human resources consulting firm Morneau Shepell and The Globe and Mail. The award recognizes excellence in achieving a healthy, engaged and productive workforce.
Innovative Automation provides automation solutions to global manufacturers in areas such as automotive, consumer goods and medical devices from its 62,000 square-foot (5,787 square-metre) facility. For example, the firm provides customized robotic Mig welding cells that offer repeatable positioning for quality welding automotive seat recliner subassemblies. They also offer quality testing of equipment. The company employs 116 people.
"We try to make sure everyone who comes through the door has a training plan laid out with clearly defined objectives and expectations," says Stephen Loftus, Innovative Automation's CEO. "I believe that anyone who is motivated working for you wants to exceed expectations."
Loftus stresses training objectives must be achievable and rewarding to entice people to want to grow. He says young people are too often given the tasks and responsibilities of more senior people too soon, so they have less chance of success. Achieving objectives consistently builds confidence, an important part of the culture at the company.
Mentoring is key to the company's success. New employees are teamed one-on-one with experienced workers who provide application-specific training, such as robotics. Workers progress as they accomplish simple tasks. They see the list of tasks more senior people have and, if they're motivated, they'll want to progress to take on more challenges and responsibility. "They can go from zero to senior level in about five years. The better they perform, the compensation will follow."
Employees, dubbed "Innovators" at the firm, are encouraged to learn everything they can about the company, their clients and the different manufacturing processes. They work as teams and are empowered to make decisions. Teams change often to bring fresh insights to problem solving, and this helps workers determine where they want to take their careers. It keeps them engaged.
Open door policy
The company's credo is treat everyone with dignity, fairness and respect; and an open door policy encourages communication and employee engagement without fear of reprisals.
Training investment in manufacturing is notoriously lower than the norm for other industries, says Jean-Pierre Giroux, national director, skills and talent development for the Excellence in Manufacturing Consortium. The national not-for-profit based in Owen Sound, Ont. focuses on strategic issues such as training. Giroux notes the average annual investment in all industries is $800 per employee. In manufacturing it's just $400, although the amount is increasing. At Innovative Automation the amount is "considerably higher," according to Kim Marshall, the finance and administration officer.
It's Marshall's job to recruit new talent. This summer Innovative Automation will take on 17 students from Ontario universities and community colleges. She plans to hire 10 of them. Most are co-op students. Some are first-timers who will return to their programs in the fall. And a few are local summer interns. The hope is to expose them at an early age to the possibilities of a career in manufacturing while attracting them to the company with its positive corporate culture.
"Forty per cent of our staff are hired after competing post-secondary education," Marshall points out.
Innovative Automation looks for basic skills sets including technical and logical thinking. It wants people who have an ability to learn quickly. "Typically, we are looking for electrical, mechanical and robotics engineering backgrounds. People who want to exploit these types of interests will excel with us," Loftus says. "We are committed to hiring grads with an appetite to learn."
The company participates in co-op programs and other forms of work integrated learning initiatives that help identify potential employees. Funds are available from Skills Ontario and Innovative Automation tapped the federal digital grant program through the Information and Communications Technology Council (ICTC) to fund training for some of their programmers.
Manufacturers should consider being more proactive. Canada's shortage of trades people is expected to hit at least one million by 2020, according to recent research by Workopolis. By the same date, Canada will create an estimated 218,000 new technology jobs, says a 2016 ICTC report.
Contributing to the problem is the rapidly aging manufacturing labour force. In 2005, 11.5% of the manufacturing sector's workforce was 55 years and older. Within a decade that percentage almost doubled to 21.7%. Compare that to other industries where the over 55 crowd represented 13.2% in 2005 and 19.6% in 2015. This makes succession planning a huge issue for manufacturers.
Keeping soon-to-be retirees on board part-time to mentor new hires is one suggested solution. "It sounds attractive," says Rowan O'Grady, president of human resources firm Hays Canada. "But I think it's kind of too little, too late at that point."
Far better to put a plan in place and position the company to reach a bigger objective within five years, notes O'Grady, although he admits, 60% of SMEs do not have a succession plan. "If there are only a few people in the company they feel there is no point. But there is."
Trade careers
Attracting youth to manufacturing careers is proving to be more difficult. Technical education in high schools has all but disappeared. Parents' negative perception of the skilled trades is obstructing youth from pursuing it, according to Howcroft.
"Parents are not aware of what a skilled trades career is all about," he says, noting the average age of an apprentice in Ontario now is 27. He suggests 18 to 20 would give youth a better start to their careers.
"There is some validity that the schools are not producing skills employers need," he notes. That's partially why many young people drift for a few years and come to the skilled trades later. But that puts them at a disadvantage because by then there are often family commitments, mortgages and other debts.
Howcroft gives credit to many colleges that are trying to be more receptive to the business community. Five colleges in Ontario offer certificate programs in manufacturing, and that's helpful. The apprenticeship grant, rather than a tax credit, is making it easier to access funds to train recruits now as well. And there are student co-op programs and earn-while-you-learn funding, such as the federal Student Work Integrated Learning Program (WIL) that help. These programs not only provide funding for companies who train youth, there are incentives for hiring women and indigenous workers – under-represented demographics in manufacturing.
"Even when a company in manufacturing is not growing there are still jobs that they need skilled people to fill," O'Grady says.
Generally, these are at a higher skill level: jobs such as process improvement, which help make business or processes more efficient; or effective procurement, which helps a company find good prices and delivery from suppliers.
"Annually we ask our clients about the shortage of skilled workers. Most people say it's caused by two things: lack of young people joining industry and a lack of professional development in the industry. Even people in manufacturing would agree there isn't proper investment in professional development to ensure people can move into those roles."
Why aren't companies investing in the professional development of their staff?
"I think a lot of companies see it as something that would be nice to do but they feel they don't have the available financial resources to invest in it enough to make a difference," he explains. "They're asking themselves, 'Is this going to give me an ROI this year? Or in three to five years?' I think a lot of SMEs have trouble thinking three to five years down the road. They think, 'We're just trying to survive this year, never mind five years from now.'"
But they can do a lot more than they might think, O'Grady says. He cites three things that affect a company's ability to attract and retain talent: compensation and benefits; career progression; and company culture.
"SMEs that tend to focus on the compensation and benefits are missing a tremendous opportunity. The number one reason why people leave their job is because of a lack of career progression. People want to progress. If they don't they'll look around."
Taking career development seriously is working for Innovative Automation.
"I just don't get it when manufacturers say they can't find or keep senior people," Loftus says. "How do you find skilled senior staff? Develop them. As an organization, I believe our mandate should be that we've trained the same number of people as we have staff.
He sees training as a cost of doing business. "That's how we grow. Until people start thinking that way, we're going to continue to have a shortage of skilled workers."
Kim Laudrum is a Toronto-based business writer and regular contributor to PLANT. E-mail klaudrum@rogers.com.
<strong>This article appeared in the print version of the May-June issue of PLANT.</strong>