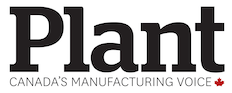 Filling skills gaps continues to be a challenge for manufacturers. The PLANT Manufacturers' Outlook 2019 survey shows it to be one of the greatest challenges for 46% of manufacturers, third on a list behind costs and pressures on pricing.
Canadian Manufacturers & Exporters' management issues survey found 69% of respondents are facing immediate skills shortages, while 75% expect to face shortages over the next five years. There are two key reasons: rapidly changing technology is changing skills needs; and there are not enough young people choosing careers in manufacturing-related fields.
Ontario, Canada's manufacturing heartland, will face a shortage of 190,000 workers in 2020, and 560,000 by 2030, according to research by the Conference Board of Canada.
The Excellence in Manufacturing Consortium (EMC) has been tracking skill vacancies with its ManufacturingGPS online resource, which provides benchmarking tools for human resources, labour, skills and capabilities needs (http://manufacturingGPS.ca). The Owen Sound, Ont. non-profit that helps manufacturers become more competitive identifies the positions most in demand as: production/machine operators; welders; maintenance and trade; sales, business development; and development engineers and quality.
First the good news: EMC sees a big jump in technology investment (8.3% between 2017 and 2018) as a reason for spending on training.
But over the past two years there has been a worrying shift around what are the major recruitment challenges for hard to fill vacancies, with the low number of applicants moving from third position to number one.
"Employers need to take another look at how they're recruiting and consider non-traditional ways," says Jean-Pierre Giroux, EMC's national director, skills and talent development.
Some non-traditional strategies include foreign-trained workers and training unemployed people, but manufacturers are also being encouraged to look at how they bring people into the sector.
"A lot of companies still have HR practices that belong in the 1970s and 1980s," Giroux says.
Companies need to change the way they operate. For example, manufacturing is typically viewed as full-time work, but he says many millennials don't necessarily want to work 40 hours a week. They'd rather do 20 to 30 hours, so manufacturers need to look at how they can accommodate them, and eventually convert them to full time.
A bigger role
Skills Ontario, the not-for-profit and registered charity focused on bringing more young people into skilled trades, wants to build on the work it has been doing for the past 30 years and alleviate some of the challenges sectors such as manufacturing are experiencing. Now it has an opportunity to do so in a significant way as the Ontario government under Premier Doug Ford moves to wind down the Ontario College of Trades. The OCoT is the regulatory body established under previous Liberal governments to govern skilled trades. The Ford government intends to develop a replacement model that reduces regulatory burdens for businesses, in line with its Making Ontario Open for Business Act.
This presents an opportunity for Skills Ontario to play a bigger role. It has built an expansive network of stakeholders in the apprenticeship system that includes businesses, educational institutions at all levels, unions, students, apprentices and tradespeople. It runs programs and skills competitions, provides resources and it aims to do more, but needs additional resources to do so.
The organization has outlined how it can help build the momentum in the promotion of skilled trades careers in a Jan. 29 presentation to the government's Standing Committee on Finance and Economic Affairs, and it has included recommendations for improving engagement among stakeholders, especially students looking at career choices.
"There are a lot of good things going, but they're not tied together," says Ian Howcroft, CEO of the Waterloo, Ont.-based organization. "We see Skills Ontario tying them together."
He sees the province's move to an apprenticeship ratio of 1:1 as a positive. "It will make it easier and provide more opportunities for smaller employers to hire an apprentice and make it easier for an apprentice to find a placement."
But the presentation notes some of the issues that need attention in the current model, such as the ongoing stigma attached to trades and technology careers, as well as the inefficiencies and complexities of the system.
"In some ways it's archaic and cumbersome with no clear path for many students. Even if you want to pursue an apprenticeship, it's hard to find your way through," Howcroft says.
Skills Ontario believes the governance/regulatory elements should be separate from the promotion and awareness of apprenticeships and skilled trades, allowing for greater flexibility and effectiveness.
Its first recommendation is for the Ontario government to scale up successful programming. Skills Ontario notes 91% of its audience (students and apprentices age 10 to 29) were likely to pursue a career in the skilled trades or technologies – yet the organization was only able to reach a small fraction of that group with its current resources.
Expand outreach
Skills Ontario delivers presentations to approximately 120,000 Ontario youth, which represents about 10% of the student population between grades 7 and 12. The submission notes there's a significant opportunity to expand this outreach and engagement, including reaching younger students as well as influencers such as parents, teachers and guidance counsellors.
Recommendation two calls for engaging non-traditional or under-represented groups in skilled trades, such as young women, indigenous groups and new Ontarians.
For example, Skills Ontario piloted a program for Indigenous youth in 2011, which complemented its Liaison Program and involved the hiring of three full time Indigenous staff members. They have been building relationships in schools and communities, while tailoring programs and activities to serve them.
There's also significant demand for programming aimed at female elementary students. The Elementary Young Women's Conference provides events and programs aimed at young women in grades 7 to 12. But this and other events at the Skills Ontario Competition have significant wait lists.
Recommendation three calls for single-window access for apprentices. Stakeholders find it difficult to access good quality information and the apprenticeship system. The organization suggests it would be an appropriate conduit for such an approach on the promotional side.
Howcroft described Skills Ontario as a potential hub for the many organizations operating in the skills space to better co-ordinate what's going on across the province and ensure the limited resources everyone has are used to best advantage. "Given our strengths, history, staff, network and volunteers, we're well-placed to work with the government to achieve some of its goals and objectives with regard to modernizing apprenticeships and building a better skills system in Ontario."
The challenges manufacturers face finding people with the right skills to fill vacancies lends some urgency to the Ford government's plans to rejig the province's skills model. Cutting the regulatory burden is smart but its new plan should also look at how stakeholders can work more effectively.
This article appears in the April 2019 print issue of PLANT Magazine.