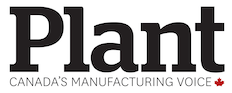 Extreme weather is becoming increasingly common. Floods, hurricanes and wildfires have devastated vast regions around the world with increased frequency. This winter, much of Canada and the Midwestern United States experienced unprecedented extreme cold.
These events put severe stress on local authorities and infrastructures. Government offices, schools and airports often close as roads and railways become impassable.
In the manufacturing world with its expansive supply chains, a weather crisis in the Midwest can affect a small business owner in rural Ontario. Manufacturing has become more integrated than ever before, and while weather crises are difficult to predict and manage, it is possible to prepare in advance to mitigate the impact.
Here are 10 tips to help maximize capacity, procure reasonable rates, and ship securely when bad weather strikes:
1. Don't try to time the market. Conduct a regular procurement exercise every year at the same time to review rates and service providers. Doing it on a consistent schedule permits better alignment between shipper and provider networks, helping to develop long-term, sustained pricing levels regardless of major weather events.
2. Maintain a stable set of service providers. Measure how much freight your carriers are actually hauling, compared to what they promised. If you give too much freight to non-incumbents, higher rates will result in both emergency and non-emergency situations.
3. Investigate what drives ongoing fluctuations in the market. Truckload capacity, like the economy, is cyclical: market changes affect available capacity. Watch certain economic indicators to understand what's happening in the market and anticipate potential impacts on transportation rates. That can leave you better prepared to respond to rate changes during extreme weather, such as hurricanes.
4. Understand how relationships between shippers and receivers can significantly influence carrier engagement. Don't leave carriers to deal with problems that fall outside their regular duties: shippers are ultimately responsible for resolving any issues carriers encounter with receivers, including those that are weather-related. Negative carrier treatment can reflect poorly on your business.
5. Ensure your transportation providers are adaptable. Can they step in and move additional freight volumes in a pinch? Do they have the size and scale to help you easily find solutions to unexpected problems that may arise during floods and fires? Consider business processes and the attributes of freight (lead time, dwell time) to see if you can optimize with appropriate capacity communities. This will help mitigate volatility and make the market more predictable.
6. Look for any missing links between inbound and outbound strategies. You may have access to providers who can deliver inbound raw materials to supplement your outbound transportation needs, especially useful during times of limited resources.
7. Be flexible. Rigid appointments prevent efficient transit times and good use of drivers' hours of service. Sometimes, driver delays can last a day or more because a receiver has a small dock and too small a timeframe for unloading. Stay flexible whenever possible to minimize frustration in crisis scenarios.
8. Communicate within your organization. Avoid service failures and unmet expectations by educating your company (especially salespeople) about how weather affects capacity. Explain your plan for situations that could significantly curtail capacity, such as blizzards: will you ship early to avoid the rush? Will you leave inventory in strategic locations, balancing maintenance costs against potentially higher transportation rates?
9. Connect with your carriers' local offices. No one can better inform you about specific local situations than people on the ground. When choosing a carrier, ask questions about procedures during harsh weather: Will it be possible (and easy) to reach a local representative during an emergency? Will they quickly understand your situation and resolve it in real time?
10. Use the technology at your disposal. When you choose a carrier, pay specific attention to the technological tools it has to offer. Real time visibility helps you manage client expectations and maintain good business relationships. Moreover, technological tools also help you redesign your logistics strategy in real time to respond to severe weather, which will promote efficiency and result in lower costs.
No one is insulated from the market pressures and cycles that drive supply and demand. But you can manage those factors to create the best possible experience in any marketplace. Better preparation and clear communication will reduce the risk to your logistics supply chain.
Marco Romano is director of transportation sales at C.H. Robinson, a provider of provider of multimodal transportation services and third-party logistics in Vaughan, Ont. Visit www.chrobinson.ca/en-ca.
This article appears in the April 2019 print issue of PLANT Magazine.