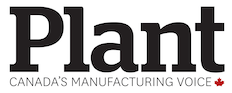 With the world heading towards replacing internal combustion transportation with electric vehicles, the demand for the atomic No. 3 element, aka lithium (Li) is growing, which is causing some concern among automakers expecting a strain on supply.
E3 Metals, a Calgary lithium developer, is advancing an extraction technology that will help bolster supply while providing a more concentrated and pure material.
Lithium is used in rechargeable automotive batteries.
The experts believe the global lithium supply is adequate for current needs, but that's going to change. Bloomberg New Energy Finance finds EVs will account for 10% of global vehicle sales by 2025, 28% by 2030 and 58% in 2040. California wants to ban combustion-powered vehicles by 2030 and the pressure is on in Europe to move more EVs along similar timelines.
Lithium-ion batteries are the prevalent energy storage medium for EVs. They're efficient and they have a long lifespan covering up to 320,000 kilometres, over an average 17 years.
Extraction technology
E3 Metals has access to 6.7 million tonnes of lithium carbonate equivalent from the Leduc Reservoir in Alberta. It's advancing a propriety direct lithium extraction (DLE) technology to a commercial pilot phase with Livent Corp., a producer of lithium chemicals in Philadelphia. E3 Metals is also working with the University of Alberta and GreenCentre Canada in Kingston, Ont., which supports the growth of chemical and materials start-ups.
The Leduc resource will be developed through brine production. It sustains very high flow rates within its confined aquifer allowing for large volumes of brine to be brought to the surface. Once lithium is extracted, the brine can be injected back into the reservoir.
The sorbent developed by E3 Metals and the University of Alberta is highly selective for lithium compared to other unwanted dissolved ions, such as calcium, magnesium and sodium.
Lithium is selectively extracted from brine, concentrating it into a rich solution while removing unwanted impurities and reducing fluid handling volumes for downstream processing.
Using existing commercial technology, the concentrate is further purified to produce high-grade lithium products through electrolysis and crystallization.
DLE recovers over 90% of the lithium and increases its concentration from ~80 mg/l to over 5,000 mg/l, while reducing impurities by 99%.
The process is a low-energy method that requires no solar evaporation, and has a rapid reaction time.
"The first phase of the joint development project is an essential step in initiating a robust and economically viable process for commercializing lithium production from Alberta brines," says Chris Doornbos, president and CEO of E3 Metals.