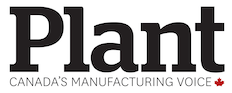 Small- and medium-sized enterprises (SMEs) now have a tool that will make it easier to expand their horizons by providing an incentive to develop and diversify export markets.
CanExport program, operating through the Trade Commissioners Office (TCS) in partnership with the National Research Council's Industrial Research Assistance program, will provide $50 million over five years to Canadian SMEs seeking new export opportunities, particularly in high-growth markets.
CanExport, which will share the cost of eligible expenses for initiatives in developing markets, is expected to help up to 1,000 companies annually.
"We are encouraging Canadian companies to look more outward," says Elise Racicot, CanExport's program manager.
She said many SMEs are not accustomed to exporting or they have experience only with more traditional markets and are concerned about the risk of developing new opportunities that can boost their prospects abroad.
The program provides a "bridge" between the assistance that companies get preparing for international markets from regional TCS offices and the help they receive from missions abroad that make introductions and facilitate contracts.
SMEs generated 25% of Canada's export sales in 2013, totalling $106 billion, according to Statistics Canada. The same report suggests SMEs generated a similar share of exports in the manufacturing sector.
"[SMEs] need to take the risk themselves, but we're sharing it with them," Racicot says.
Eligible companies for CanExport funding must:
be a for-profit company in Canada, either incorporated or a limited partnership;
have a CRA business identifier number;
have up to 250 full-time equivalent employees; and
have $200,000 to $50 million in annual revenues.
The program is "wide open" to all markets, except for countries where sanctions apply.
Proposals will be evaluated based on the viability of the applicant's export business case and whether the project is expected to yield incremental results and benefits to Canada.
There will also be an emphasis on how activities align with the Canadian government's trade strategies and their market potential, the company's export readiness and its business history.
Proposed activities must be part of the applicant's long-term international business development strategy, and can include:
• International business development events such as exhibiting at trade shows, participating at conferences, trade missions, business-to-business meetings and visits. Action-oriented activities, such as planning targeted meetings with buyers or matchmaking events, have greater value.
• Promotional and marketing tools and materials such as the adaptation of marketing tools for specific markets and website development.
• Research and studies such as custom market research via a business consultant or market intelligence reports.
Non-repayable contributions will be determined on a cost-sharing basis and can represent (but not exceed) up to 50% of eligible expenses. The TCS expects payments to range from $10,000 to a maximum of $99,999 per year. Applications will be assessed within 25 business days.