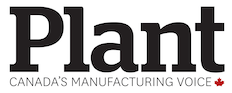 Your maintenance department takes action to "correct" a defect – presuming a familiar cause – only to find the fix doesn't correct the problem because it didn't address the underlying cause. How much time and money, not to mention production, is lost when the corrective action has to be redone or retried until the correct fix is applied?
Enter a defect elimination program (DEP) described by Reid Jenner, vice-president of Canadian operations for Commissioning Agents International, Calgary, at a MainTrain maintenance conference. While many plants correctly focus on preventive and predictive maintenance, he said deploying rigorous analysis tools to identify and address the causes of failure is not enough. There are always careless human acts and unforeseen failure modes that generate unanticipated breakdowns. A fully optimized reliability program requires an equally robust approach to identify and eliminate the inevitable and often very costly unplanned failures requiring correction.
To this end, Jenner argues that defect elimination should be more "proactive," starting with simple and clear process design and implementation. Just as TQM and TPM can't be optimized without the fully integrated involvement of all the functional stakeholders, it's the same with a DEP. It provides faster identification of defects at all stages of the asset life cycle and identifies clearer and more effective mechanisms for preventing them at each stage.
Taking action
The first step is identifying and installing clear and effective data feeds for recognizing equipment defects that require corrective action. These signals come from the following sources:
boots-on-the-ground operators who recognize unusual deviations in the operating condition of installed assets;
maintenance technicians performing scheduled maintenance and inspections on equipment;
reliability engineers performing analyses;
real-time electronic condition monitoring equipment;
product quality discrepancies identified by the plant's quality control department;
internal incident investigations; and
external regulatory inspections.
Each of these sources and signals should be configured via the plant's integrated enterprise asset/resource management system (EAM/ERP) to provide immediate, clear and direct notification that leads to timely corrective action.
The next step is to ask whether root cause analysis needs to be performed before moving to corrective action.
Applying these steps and procedures saves time and resources and it's much less expensive than reactive maintenance.
This article appears in the May/June 2016 issue of PLANT.