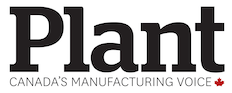 Alberta has the opportunity and the responsibility to lead the world in hydrocarbon utilization, and not just in reducing the CO2 intensity of energy production, developing carbon capture and long-term geologic storage projects, or fuel switching from hydrocarbons to renewables. Instead, Bob Mitchell sees a world where hydrocarbons help elevate the livelihood and well-being of the globe as its population continues to increase.
"Quit running away from the climate change challenge as if it's a threat. Look at it as an opportunity and we can do a lot," Mitchell, senior director of innovating for performance and sustainability in ConocoPhillips Canada's oil sands business unit, told an Oilsands Review Speaker Series breakfast.
He said that Alberta needs a flue-gas capture and carbon dioxide (CO2) commercialization centre – even a campus – where innovators can toss out their hunches, kickstart innovation in important new areas and get more value out of the province's hydrocarbons.
"We need to give people a place to prove, to de-risk technologies so we can apply them back in a commercial space. If we do I really think the world will embrace this," he said, noting some "really cool things" can be made from carbon-based materials.
He suggested Alberta could contribute the practice