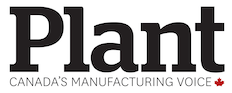 At its 20-kilometre height (and 230 metres in diameter), it would stand more than 20 times higher than any other man-made structure. As a space launch platform it could also support massive wind turbines to generate energy, be an alternative to satellites as a place to attach communications technology, and be an attraction for tourists seeking the ride of a lifetime.
Thoth, by day a manufacturer of miniaturized payloads for space and UAV platforms, says the technology will provide a new way to access space using completely reusable hardware while cutting rocket fuel costs by more than 30%.
"Astronauts would ascend by electrical elevator. From the top of the tower, space planes will launch in a single stage to orbit, returning to the top of the tower for refueling and reflight," said Brendan Quine, the technology's inventor who is Thoth's CTO and an associate professor of space engineering at York University in Toronto.
Reaching for the stars
According to the patent documents, the tower would be comprised of a pneumatically pressurized structure formed from flexible sheet metal – stacked rings of Kevlar cells inflated with hydrogen or helium at an extremely high pressure.
The ThothX Tower has a carbon benefit – it would eliminate vertical flight and drop-off stages, which are very energy intensive.
The patent, also granted in the UK, covers the 20 kilometre height, but the tower could be built to more than 200 kilometres, reaching into low Earth orbit.
"Landing on a barge at sea level is a great demonstration, but landing at 20 kilometres above sea level will make space flight more like taking a passenger jet," said Caroline Roberts, Thoth's president and CEO.
She believes the space tower, coupled with self-landing rocket technologies being developed by others, will herald a new era of space transportation.
The company also specializes in spacecraft navigation and tracking services, spectrometers, electronics software and hardware, thermal vacuum systems, and atmospheric and optical simulation services.
Roberts, in an interview with the CBC, said Thoth is also working on a Canadian patent and that the technology would work well with the reusable rocket technology being developed by Elon Musk's rocket developer, SpaceX.
The tower would withstand lightning, meteors and even category five hurricanes. The design includes gyroscopes to control the tower's movement and stabilize it during storms. The company hopes to build a 1.5-kilometre version within five years and Roberts believes the higher version could be built within the decade for about $5 billion.
Talk about a ride of a lifetime.
Those who get a bit wheezy in elevators may not want to read much further. For those of you still with us, a Canadian company has been granted a US patent for a 20-kilometre high space elevator. The freestanding space tower, announced recently in the US Patent and Trademark Office Official Gazette, has been developed by Pembroke, Ont.'s Thoth Technology Inc.