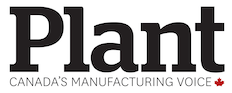 Export Development Canada (EDC) has issued a new US$300 million, 1.25% fixed-rate green bond to support Canadian companies in the budding clean tech and renewable energy sectors that are deploying their technologies at home and abroad.
The support will include loans to companies developing air, water and soil remediation, biofuels and bioenergy, smart grid infrastructure, alternative energy transportation, and climate change mitigation technologies, and industrial process improvements.
"This [green bond] … is important to further the development of renewable and clean technologies in Canada, and to bring those technologies abroad," says Susan Love, EDC's vice-president and treasurer.
Toronto-based energy developer Northland Power Inc. used more than $147 million in financing to develop Project Gemini, a 600-megawatt offshore wind farm in the Dutch North Sea. When completed in 2017, it will be the second largest offshore wind energy installation in the world.
Innovative technology
In Sarnia, Ont., biofuels and biochemicals developer BioAmber Inc., used part of the capital raised from EDC's initial green bond in 2014 to construct its $140 million plant, a joint-venture with Mitsui & Co.
The facility uses an innovative biotechnology and employs 60 workers to produce succinic acid from various forms of sugar. The acid, typically derived from fossil fuels, is a building block material added to plastics, polyurethane, paints, lubricants and personal care products.
When the CO2 emissions-free facility is running at full capacity by mid year, it will produce 30,000 tonnes of succinic acid annually. Another, much larger $500 million facility is planned for Sarnia or Louisiana.
EDC's green bond program (led by underwriters BofA Merrill Lynch, Crédit Agricole CIB and Morgan Stanley) includes more than 40 projects in Canada and abroad.
The $300 million issue is a fraction of the burgeoning green bond markets, which topped $36.5 billion in 2014, according to Moody's Canada Inc. The credit rating agency anticipated green bond volumes to reach more than $40 billion globally by the end of 2015.