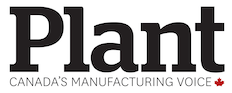 Getting the details right matters, but trainers often make assumptions about what is commonly understood. As a result, trainees don't understand the details well enough to get them right consistently. When that happens, your plant pays for it in rework, lost production and customer claims.
Here are three examples:
In a lab, the procedure was to invert the test tube to ensure the contents came in contact with a reagent that aided the analysis. The trainers assumed that staff would know to fully invert the test tubes, but the operators only twisted them to about 135 degrees. It took some time to re-train them.
Aluminum is tricky to weld because the temperature range is so narrow. To avoid failures the operators were cautious about applying too much heat, but the fitting ended up too weak. The trainers assumed the operators would be aware of all the challenges involved in welding aluminum. A lot of substandard parts were tossed out before the team was producing units that could be counted on.
In a sorting operation, up to 100 pieces a day were lost because they would fail at the next process step. When the pieces were sorted correctly with each one going to the correct process, there were almost no losses. The trainers assumed trainees would spot the differences between the two groups of products. Combining training with posted examples of the difficult middle ground saved the company more than $1,000 per day and improved the quality enough that the customer noticed.
In each case, training the operators on the fine points reduced rework and waste.
The next time you run into a persistent production failure, consider your team may be missing some details.
Small changes in training makes a huge difference in outcomes.
Hugh Alley is an industrial engineer based in the Vancouver area who helps organizations achieve significant performance gains in delivery, quality and cost in a short timeframe.