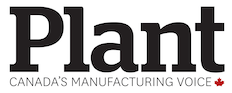 Recreational use of cannabis is legal, which is heightening the focus on impairment in the workplace. This raises questions for smaller manufacturers who may be short on legal and human resources to deal with this issue.
Business owners are asking:
1. Can cannabis be consumed on their premises?
2. What responsibility do they bear if an impaired employee or customer has an accident onsite?
3. Can they ask employees to submit to a drug test if they have safety concerns?
The Canadian Federation of Independent Business has created a suite of tools, including a free webinar, a workplace drug and alcohol policy template and an online course for employers and employees on workplace impairment (www.cfib-fcei.ca/en/cannabis-resources, online course excluded).
On the safety side, the Canadian Centre for Occupational Health and Safety (CCOHS) offers easily deployable aids that will help navigate the workplace issues.
CCOHS, the independent federal agency for the advancement of safe and healthy workplaces, has produced a helpful infographic (www.ccohs.ca/products/posters/impairment) for distribution via social networks or e-mail that can also be printed as an 11- x 17-in. handout, or you can download a poster (www.ccohs.ca/products/posters).
It covers causes and the impact of impairment in the workplace, tips for employers, workers' responsibilities and legal considerations.
CCOHS has also produced a white paper titled, Workplace Strategies: Risk of Impairment from Cannabis (www.ccohs.ca/products/publications/cannabis) that discusses the implications associated with the use of cannabis for both therapeutic and recreational purposes. It includes information and guidance for employers, workers and others interested in workplace health and safety.
On the left coast, WorkSafeBC has launched an awareness campaign to educate employers and workers about impairment in the workplace. The Richmond, BC-based health and safety organization notes employers' responsibilities include:
Not allowing a worker who is impaired by alcohol, drugs, or any other substance to perform activities that endanger anyone.
Not allowing an impaired worker to remain at the workplace while his/her ability to work safely is impaired.
Employers also need to make workers aware they're responsible for showing up to work fit, (as in unimpaired) but to know enough to stop working if they are impaired for any reason, including reasons that are not related to drugs or alcohol, and to notify a supervisor.
WorkSafeBC's guide for managing workplace impairment and developing a policy is available at www.worksafebc.com (Forms & Resources).
This article appeared in the November-December 2018 print issue of PLANT.