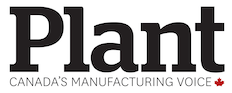 There are lots of construction cranes dotting Toronto's skyline – 130 in 2013, according to Germany construction industry data provider Emporis (or 189 if you're Mayor Rob Ford). Hogtown topped the list of North American in-process developments with residential construction accounting for 92% of that, and for the Mircom Group, that's a very good thing.
You've likely come across some of the Vaughan, Ont.-based manufacturer's products before. Its red, wall-mounted alarms may be the most recognizable offering, but they only scratch the surface of what Mircom is doing and where it plans to go.
The company is no longer just a manufacturer of commercial fire alarm systems, but a high-technology powerhouse that's selling fire detection, security and building automation systems into more than 50 countries, revenues topping $100 million.
"We've evolved into a technology company that's developing building envelopes for smart systems," says Mark Falbo, the company's president and one of three brothers – Jason and Rick are the other two – that make up the family-run company's leadership team helmed by father and CEO Tony.
And in booming condo markets like Toronto, the more cranes in the sky, the bigger the opportunity for Mircom.
Managing the dynamics of this thriving family business is something the brothers have grown to appreciate, taking on specific roles without stepping on each other's toes.
"I don't do things where Mark has an expertise, and vice-versa," says Jason, Mircom's vice-president of engineering. "Sharing the load has become an advantage for us because it allows us to dive deeper into issues and have a better way of attacking the various layers of the business."
The business needs to be treated like a family member as well, says the elder brother Mark.
"We're not here to satisfy the three or-four family members – the fact that we're family is almost ancillary to the business, and the employees recognize our strength in being able to make long-term commitments, stay the course and let us build the business."
Almost half of its 570 employees work out Mircom's Vaughan headquarters, just north of Toronto, home to key research and development and a vertically integrated manufacturing plant where everything is done in-house.
"The benefit of a vertically integrated manufacturing operation is that we have the flexibility to produce in both custom and volume ways to satisfy the diversity of our markets."
"The economics, though, aren't necessarily an advantage," he adds with a chuckle.
The 85,000 square-foot plant handles printed circuit board assembly, metal fabrication, welding, silk-screening and a print shop, powered by both automated and manual equipment including integrated components placement and intelligent surface-mount technology machines.
The ISO 9001-certified operation used to have an assembly line format, but it's now comprised of workcells that control the flow of material, says Michael Della Fortuna, Mircom's director of operations, who describes them as a combination of lean and flexible processes.
"I can essentially turn production on and off because I have everything I need in house. If I have to go back to the supplier with a change, that takes time and if I have 5,000 pieces in transit that I can't modify, those are costs that go by the wayside."
Workcells enhance flexibility because they handle multiple SKUs, adds Della Fortuna.
"We're also lean because we've developed a scheduling system using heijunka boxes so we know exactly what and how many we're building of any product at any given time."
A heikunka box is a visual scheduling tool that was originally created by Toyota to enhance production flow.
"We used to bring a pallet of product out and bring back whatever we didn't use. Now we're only bringing what we need to the workcells, so we're controlling volumes that way to save the whole operation a lot of time and material costs."
A collection of schedules divided into a grid of boxes representing specific periods of time, making it easy for workers to see the jobs queued for production and when they're scheduled.
"If it's 2 o'clock and you've got labels in your box for 1:30, you know you're behind," says Della Fortuna.
In its printed circuit board shop, two flying probe machines test each soldered joint automatically. Manually, the process used to take an hour, but the new automated process tests both sides of a circuit board in less than 10 minutes.
"That's been a big productivity improvement for us."
It also makes customization and testing new products easy for the company that has become very driven by R&D and innovation.
Mobile power
Mircom spends about 10% of its revenue on R&D, and its latest offering is an extension of its TX3 integrated and automated building operations and communications tool, which was released in 2010 and tailored for the condo market.
The freshly minted TX3 Insuite and Community platforms integrate physical and logical access control, home automation, internal building communications, emergency alerting and property management software in a mobile format that's powered by smartphones and tablets.
The TX3 InSuite is a PoE (power-over-ethernet) 10-inch tablet with ZigBee wireless capability. It provides safety and alarm annunciation, card access integration and two-way audio and video communication capability, functionalities that make highrises more secure. The unit's open and secure plug-in based architecture interfaces with third party software to control condo lighting, HVAC and energy. But the concept also had to be tied in with some kind of web and mobile interface. That's where the TX3 Community portal comes in. It introduces a unified social platform to enhance the building's occupant experience.
The HTML5-powered portal is interfaced by a mobile, iPhone and Android-compatible application that allows a resident to monitor the condo's energy consumption and its temperature, and to lock doors.
The system also connects residents with property management digitally to make various requests such as trade services, lost key replacements, amenity booking and parking spot reservations.
It eliminates paperwork for property managers by housing occupant details database and centralizing community documents, forms, FAQs and bulletin boards. The social media platform connects residents to do things like plan car pooling, find a gym buddy, or even something as mundane as ask for a cup of sugar.
The platform's genesis evolved from the company's perimeter entry systems in highrise towers – those metal boxes that give residents access to the building and communicate with the security desk and concierge.
"We hadn't looked beyond the front door," says Jason, adding that the company started with a touch-screen variant of its standard telephone entry system to improve graphics and usability, while providing property managers with a way to generate advertising revenues by promoting local companies through the screens.
"Touch screens were still on the fringe, but we did it anyway."
The next step involved bringing the screens into the interior of the building with an in-suite option that would communicate with the lobby unit.
"It became obvious that we needed to leverage some of the same functionalities and look at market trends, such as wireless and ZigBee-based technologies to penetrate even further and add to the existing functionality of the front-door product, enhancing it by meeting the requirements of wireless home control and home monitoring."
Meanwhile, condo developers wanted the system to include fire alarm integration to get emergency messages across more effectively with liability reduction capabilities such as wireless flood detection to bring building operation and resident maintenance costs down.
"[I think] we've designed a unique solution that addresses these challenges and makes the entire package for the smart condos of the future," says Jason.
Both the Insuite and Community products were launched at the International Security Conference & Exposition in Las Vegas at the beginning of April.
He has seen the R&D team triple in size over the past five years, growing to almost 60 highly skilled engineers and programmers working to develop high-tech hardware, board layouts, firmware and software.
He also suggests the so-called skills shortage in Canada is ironic considering the country's lenient immigration policies.
"There's an abundance of qualified people with technical degrees and specialized skills that have the ability to contribute to the economy, and we're definitely a company that's open to providing those people with employment that matches their skill sets," he says.
R&D recruitment
The company actively tries to recruit people from foreign markets and leverage Canadian universities and their foreign visa partnerships to feed its R&D.
Manufacturing in Canada does push costs upwards, he admits, but Mircom has an advantage in R&D, recruitment and technical fulfillment sides of the business because the skills it needs are available at a lower cost than they would be in other jurisdictions, such as the US.
"It might sound counterintuitive, but there's a cost savings to doing that," says Jason. "You're getting a more advanced degree and a more experienced employee at a lower cost because there's less competition."
He sees the company's ability to leverage R&D and make investments as a competitive advantage over larger competitors, such as Honeywell Inc. and Tyco International.
"We pivot quickly and direct our development teams to where we see market opportunities based on trends. Because we're able to do that, we're not burdened with large investments over long periods of time," he says.
He points to a specific example in the Middle East where the company's fire alarm panels are popular because they have Underwriter Laboratory (UL) certification, and Mircom is one of the only companies in the industry that offers an Arabic language display.
Working within a space that's controlled by stiff safety regulations and standards also allows the company to focus innovation within the confines of those standards, and on its export market potential.
"We don't go to countries where we're going to be competing against local providers with local products for local approvals. We go to markets that want North American goods, and there's lots of them," says Mark.
Mircom stays out of China and Russia because they have their own standards. He also recognizes that it's important to go where there's a real need for its products, and identify the competitive advantages. Because Mircom operates in a relatively expensive jurisdiction, it compensates by satisfying foreign market requirements for sophisticated technologies.
"It's not easy to get the approvals and certifications we have, and its not easy to meet some of the codes for security and safety, but our products do."
Despite the challenges, Mark says exports account for more than 50% of the company's revenues.
"We're in a construction driven market, so anywhere there's population growth, infrastructure development, building, migration – those are ready-made markets for us to participate in."
For Mircom, as long as there are cranes in the sky, there's work to be done, and that makes the Falbos very happy.