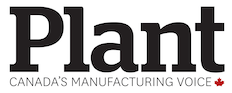 We're hearing a lot about the Internet of Things (IOT) these days, but what exactly does it mean to manufacturers?
Essentially, the IOT is the interconnection of everyday devices (anything with an embedded computing device) to the internet. It's so big, it's described as the fourth industrial revolution (after steam, mass production and the internet). Today, you can control your heating system via a phone or tablet and in the future, technicians will see failure reports on their Google glass in real time as breakdowns occur. According to Gartner, a technology research firm, there will be nearly 26 billion devices on IOT by 2020 thanks to the availability of faster and more reliable mobile networks that don't require a fixed line connection.
In the coming years, the IOT will lead to more efficient power management at plants by automatically adjusting environment control systems to reduce the consumption of energy when it's not needed. For example, HVAC and lighting systems would be switched to a lower mode when systems in the immediate area are powered down or off.
And asset management processes will also be improved by introducing more automation, real time data analysis and intelligent decision-making.
Here are seven ways the IOT will improve the management of plant assets:
1. Greater adoption of predictive maintenance. Rather than performing routine calendar-based inspections and component replacements, predictive techniques monitor the equipment for pending failures and notify when a part replacement is required. Performing maintenance only when it's required reduces parts and labour costs. With more systems shipping with internet connectivity, predictive maintenance will likely expand exponentially.
2. Real time data analysis. IOT will take machine-to-machine (M2M) to the next level by including data. The availability of all machine data in one virtual network gives OEM's the ability to aggregate and analyze it, which will generate better predictive analytic models. Rather than waiting for a system to fail, OEM's will accurately predict failure because sensors will report back when operating conditions trend out of spec. By accurately mapping user behaviour, identifying patterns of failure and quickly recognizing recurring issues, OEM's will design out failures, improve the product and guarantee uptime, thus reducing warranty claims and increasing customer satisfaction.
3. Accurate performance metrics. The system will automatically calculate availability, reliability and other key performance metrics such as MTBF and MTTR. This takes the human element out of capturing all downtime, ensuring the data is as accurate as possible. Reliability metrics from different customer sites will also be analyzed to identify best practices.
4. Automatic software upgrades. Software changes improve equipment performance or eliminate technical issues. Internet-connected equipment and machines will make software upgrades easier and more efficient. When software fixes or patches are needed, the vendor will push them to all systems in the fleet – at the same time – without customer assistance.
5. Recommended repair actions. When equipment goes down, failure data from various sources will be gathered, aggregated and analyzed in the cloud, in real time. The system will address any automatic repair options, and if necessary, recommend repair actions. All possible fail data will be used to direct the repair, including system operating conditions at the time of failure, previous repair data from the computerized maintenance management system (CMMS), patterns of wear and operating data from the equipment fleet. The technician will be presented with all the information needed for more effective decision-making and the fastest route to resolution. Deploying a CMMS with an API that makes connection with IOT devices possible will help ensure the actionable information is presented to the end user in a useable way.
6. Tighter parts and inventory control. Connected stockrooms that proactively monitor inventory movements and stock to ensure the site is only holding what is needed will become commonplace in facilities. Through predictive maintenance and data analysis, OEM's will optimize recommended spare parts lists, freeing up much needed capital and increasing customer satisfaction.
7. Remote assets. Unnecessary service visits to remote or geographically dispersed assets will be reduced. Imagine connected assets such as wind farms, substations and pumps generating their own work orders in CMMS with a proposed list of action items and a recommended list of spares to complete the job. It will reduce the mean time to repair, which will reduce costs associated with those emergency repairs.
Overall, every business type will find bottom-line value from interconnected devices and services, but this will only occur when the IOT interacts seamlessly with other business applications such as CMMS software. Switching your devices over to IOT will take some time, but it is coming and you need to be prepared.
Jeff O'Brien is a product specialist, CMMS evangelist and industry blogger at Maintenance Assistant Inc., a Toronto supplier of web-based maintenance software. E-mail jeffrey.obrien@maintenanceassistant.com. Visit www.maintenanceassistant.com.