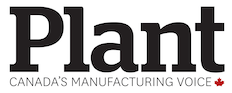 Canadian manufacturers are growing increasingly concerned about trailing their global competitors – and with good reason. They acknowledge the "factory of the future" where digital and operational technologies converge. Yet they have been slow to adopt the technologies that would give them an edge and set them up for the future.
The 2020 Advanced Manufacturing Report shows most small and medium manufacturers (87%) see the best way to stay competitive is to adopt internet-connected digital technologies and embrace best practices to implement Industry 4.0 capabilities. Yet just one in four are currently connecting equipment to the Industrial Internet of Things (IIoT). It's a surprising statistic considering most manufacturers (65%) recognize that the biggest threat of not implementing advanced technologies is falling behind their competitors.
So, why are Canadian SMEs reluctant to adopt technology they know will make them more competitive?
"The biggest challenge in Canada is that we have, on both the manufacturing and technology side, an awful lot of small companies," explains Jayson Myers, CEO of Next Generation Manufacturing Canada, a not-for-profit based in Hamilton. It matches manufacturers with new technologies to drive advanced manufacturing in Canada.
Although the average annual revenue reported for all was $65.7 million, more than half of the manufacturing companies have less than 50 employees, and annual revenues of less than $10 million, according to respondents to the PLANT Magazine survey, sponsored by BDO Canada LLP, an accounting, tax and advisory firm.
Myers says there are advantages to being a small company. "They're far more agile. They're able to customize. They're more engaged with their customers. And they can move faster than larger companies."
But there are challenges, such as not having the resources to successfully implement technology. "They don't necessarily have the people with the skills needed," Myers says. "Success depends on the process, which is sometimes dictated by their customers or their suppliers."
Technology comes at a cost, not just purchasing the equipment, but understanding how to operate it successfully, Myers says. "For small manufacturers it's finding the working capital to implement advantage technology that becomes an issue."
What's the solution for SME manufacturers? In a word: collaboration.
"Strengthening collaboration is really important," Myers says. "That's how you grow scale."
He advises manufacturers to talk to other companies that might have found a solution.
"How do you identify good data, improve processes, incorporate lean principles and connect the factory floor to the supply chain? Those aren't trade secrets but they're challenges everyone faces."
Transformation project
Many companies say they don't know where to start. "They think it will be disruptive, or they don't have the skills, or it's a big expense. That's why a lot of companies are reticent."
But you can get to the endgame by making incremental changes. As an example, he cites a device with a sensor. Add it to one piece of equipment, perhaps where the process is experiencing bottlenecks. "Ask, 'where would it help to have more data to improve efficiency?'"
It's important to understand what you want to accomplish when undertaking a digital transformation project, Myers advises.
A Boston Consulting Group survey of the Top 100 manufacturing companies in the US asked if they had adopted advanced digital technologies. Most indicated they had done so in the past year. When asked whether they were successful, some 90% said "no".
"Small companies in Canada don't invest as much in new technology as those in the US do," Myers says. "There are lots of large companies there. China now leads in its ability to collect lots of data, too."
That said, Myers expresses confidence in Canadian manufacturers' ability to manage implementing technology, to come up with solutions for customers and their ability to be flexible and catch up.
Before embarking on an Industry 4.0 journey it's important to develop a roadmap – a solid vision of where you want to go.
"Industry 4.0 is so broad that manufacturers considering implementing digital technologies find it a daunting task," says Paul Boucher, partner, government incentives, with BDO's advisory services manufacturing and technology industry team in Mississauga, Ont. "They know they need to do something. They want to do something, but they don't know how to do it. "
If that's the case they can turn to third parties for expertise.
"The whole concept of accessing government support is a daunting process. It's overwhelming in terms of the administration and the reporting required. But it's very important to access funding for each step of the process," Boucher says.
There is funding available for developing a roadmap to successful implementation of advanced technology. FedDev makes it available through regional economic development programs.
Industry suppliers are a good source of help to manufacturers, too. Shalabh Bakshi, director, digital enterprises with Siemens Canada Ltd. (Canadian headquarters in Oakville, Ont.), is responsible for integrating digital transformations.
"We look into how to assess the risk and lessen the risk of technology adoption for manufacturers," Bakshi says. "We do a lot of proof of concepts and pilot projects. We create technology showcases so that they can see how they could benefit from implementing it in their businesses."
With four hubs in Quebec to demonstrate the complete value chain for implementing Industry 4.0 – from the design side, to the Cloud – Siemens offers training and testing.
Says Bakshi, "Companies can come in and test technologies to see how they will behave. From there we provide solutions and show how they can implement them."
The Siemens approach is to look into a manufacturer's complete operations.
"We prioritize what systems are near go so they can get a quick return on their investment," he notes. "But we emphasize that it's just part of an overall system based on their business model. We look at it step-by-step so they can see where to invest."
There's a lot of buzz that goes with advanced technologies. Bakshi says ignore it. "Focus on the business case and what they want to get out of their investment."
Investing in integrated digital solutions to boost productivity may seem a daunting task for small manufacturers but collaborations with other manufacturers, business consultants, applied learning institutions, research and development departments, and industry suppliers will improve competitiveness. Getting started on a factory of the future will set your company up for business success in the years ahead.
COLLABORATION
Examples of opportunities for manufacturers with educational institutions:
• McMaster University's Innovation Park in Hamilton. The CANMET materials research centre is a Natural Resources Canada R&D facility. McMaster Automotive Resource Centre offers support for manufacturers that want to test concepts.
• Centre for Smart Manufacturing and Digital Innovation at Conestoga College in Kitchener, Ont.
• ACE Climatic Wind Tunnel at Ontario Tech University in Oshawa, Ont. It tests concepts for automotive and other applications.
• Humber, Barrett Centre for Technology Information in Toronto. Provides expertise in automation, robotics, systems integration; testing; applied research and work-integrated learning.
• CTA, the technological transfer centre linked to the École nationale d'aérotechnique (ÉNA) in Longueuil, Que. It provides training and technology transfer programs adapted to the market requirements of SMEs.
• CDCQ, a collegiate technology transfer centre (CCTT), part of Cégep de Saint-Jérôme. Its R&D and technology transfer activities are aimed at companies in Quebec's composites sector.
FEDERAL FUNDING
Regional development initiatives and programs are available for manufacturers at:
Atlantic Canada Opportunities Agency (New Brunswick, Newfoundland and Labrador, Nova Scotia, PEI).
Canada Economic Development for Quebec Regions.
Canadian Northern Economic Development Agency (Northwest Territories, Nunavut, Yukon).
Federal Economic Development Agency for Southern Ontario, a.k.a FedDev Ontario (Southern Onatio).
FedNor (Northern Ontario).
Western Economic Diversification Canada (Alberta, BC, Manitoba, Saskatchewan).
Kim Laudrum is a Collingwood, Ont.-based business writer and regular contributor to PLANT. E-mail klaudrum@rogers.com.
This article appeared in the January-February 2020 print edition of PLANT Magazine.