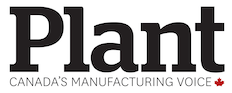 For a modern vehicle production plant, Combilift's new manufacturing facility and headquarters in the Republic of Ireland is noticeably devoid of robotics. Dozens of workers across four production lines piece together the company's forklifts and material handlers, building each machine to meet precise customer specifications, almost entirely without the assistance of automation.
The focus on manual production over robotics is far from an oversight.
Martin McVicar, the company's managing director and one of its two co-founders, says the plant will serve as a new benchmark for the mass production of customized products.
"It's still a very manual process," he says. "Even though there's a little more labour content, that gives us great flexibility."
The new 500,000 square-foot (46,500 square-metre) plant officially opened its doors in Monaghan recently. It's a testament to the 20-year-old company's highly innovative products and its ability to carve out a niche for itself in an already mature market.
Nestled among the rolling green hills of Eire, close to the Northern Ireland border, the facility is one of the largest in the country under a single roof. It includes welding, assembly and spare parts operations, as well as office space for sales and administrative staff and design engineers. There's also room for further expansion on the 100-acre (40-hectare) site if Combilift continues to build on its success and innovate its way into new market segments.
"Our intention is not to get into the high-volume production of forklift trucks," McVicar says. "Our business is very much geared on developing innovative forklift trucks that are focussed on a niche market."
The firm was founded in 1998 by McVicar and Robert Moffett – of "Moffett Mounty" fame – and has since grown into the 13th largest producer of forklifts in the world. It currently has about 40,000 forklifts in operation in factories, warehouses and material yards in 85 countries.
Diversified lineup
Though Combilift originally broke into the market by offering novel equipment for handling long goods, it's since diversified its lineup, using the tough environment during the 2008-09 recession as a catalyst to move into the manufacturing and warehousing markets.
"We feel the downturn has done our business a world of good because customers now take more time to analyze what they're buying," McVicar says. In the years leading up to the crash, he adds, companies simply wanted "another forklift" and did far less research into solutions that could save space, reduce overall costs and improve safety.
Innovative products such as Combilift's Aisle Master, an articulated truck that operates in an aisle as narrow as 72 inches (1.8 metres), cater largely to manufacturing and logistics operations where floorspace is at a premium. Its range of pedestrian stackers, which include a novel tiller arm that allow operators to use the lift without standing directly behind it, are another product aimed at saving space and boosting safety.
To ensure it remains on the cutting edge, the company pumps 7% of its annual revenue into research and development each year.
Combilift's new 50 million euro (approximately $77 million) plant will allow it to ramp up production of its existing products and hit the ground running with new equipment. The site currently employs 550 workers, while a further 200 will be added to payroll over the next three years. The new facility also has space to install two additional lines as the company zeroes in on its goal of doubling its output.
An aggressive North American growth plan is one of the main rationales for the scale-up. This year alone Combilift is targeting 30% growth in Canada and the US, according to Paul Short, the company's president for North America.
"The business sentiment in the US and Canada is really good, " he says. "There's a lot of infrastructure spending expected, there's a lot of owner/operators and businesses investing."
Short also pointed to the recent corporate tax changes in the US as a factor that will trigger spending south of the border. Combilift has a foothold in North America through its sales and support facility in Greensboro, NC. It currently has 50 workers, but is already moving ahead with plans to double headcount.
Back across the Atlantic at Combilift's new base of operations, workers on the assembly plant's Line 1 piece together nine all-electric trucks each day. Its second line produces eight gas models a day, while Lines 3 and 4 are reserved for the company's larger forklifts, topping out at a multidirectional truck with a 25,000-kilogram (55,000-pound) capacity.
A separate production area is dedicated to assembling the Irish firm's Straddle Carrier, a unique material handler that lifts a prodigious amount of weight by "straddling" over the load. The somewhat ungainly piece of equipment has found a number of applications lifting large products, such as wind turbine blades and slabs of pre-cast concrete.
While in-factory automation isn't a focus for Combilift, McVicar hinted that the company does have automated guided vehicles of its own in the pipeline.
Having partnered with a technology company that has a history of using contour mapping and GPS in the mining business, Combilift's material handlers are preparing to shift palettes in busy plants and warehouses without a human at the controls.
"As we all know, warehouse parameters change daily," McVicar says. "We believe that we're going to come to market with a system that instead of an AGV product, it's an intelligent gated vehicle is really what we're targeting."
Combilift says it's currently piloting two of the vehicles in food and automotive plants.
"I'd be surprised if you're going to see automated trucks built here in the next five years, but you're definitely going to see us building automated gated vehicles for other clients."
It's an unconventional way to approach automation, but if the past 20 years are any indication, the Irish success story will continue to take on its larger rivals in niche areas and come out on top.
David Kennedy is the editor of On-Site magazine, an Annex Business Media publication. E-mail DKennedy@on-sitemag.com.
This article originally appeared in the September 2018 print issue of PLANT Magazine.