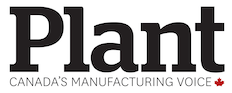 LBR iiwa wants to get up close and personal. Its name, a pairing of German and English abbreviations, stands for "lightweight robot, intelligent industrial work assistant." One of a new class of small collaborative robots – called cobots – it's designed primarily to serve as a robotic assistant for a human worker and has the potential to change how work is structured.
In the past two years, many robot makers have increased their stake in human-robot collaboration (HRC), unveiling next generation single-arm and twin-arm cobots with improved software that makes them ready for prime time. They're easier to program than conventional robots and easier on the budget, which is why their use in manufacturing and service sectors is accelerating.
These collaborative robots cover a large spectrum of tasks, products and production runs of all sizes. A conventional robot will perform a single task indefinitely, while cobots can be programmed for multiple tasks and deployed on an as-needed basis throughout a plant in close proximity to humans, without fences, separation barriers or other forms of safety equipment.
HRC's objective is to make workers more productive, not unemployed. Collaborative robots like KUKA's seven-axis LBR iiwa, will be used in certain full automation scenarios where they will take over tedious, low value or non-ergonomic functions, allowing the humans to focus on higher value tasks. Benchmarking HRC against some production processes has shown throughput increasing by 30% or more.
The automotive sector, an early adopter of major industrial robotic technologies, has a strong interest in HRC. While large, conventional robots dominate the body and paint shops, cobots are likely to go where robots have never had much of a role – in final assembly. They reach into tight or awkward spaces – work that is physically taxing for a human – to plug, join, glue or fill body structures and interiors.
Cobots are programmable or set in motion by the worker on the shop floor using a touchpad-like device, not unlike an operator using the touchscreen of a PLC. They empower managers and workforces to identify opportunities to restructure jobs for maximum effect rather than take a top down approach with a turnkey robotic solution. This concept allows the manufacturer to find just the right mix – 40%, 50% or 60% automation – in a human-robot collaboration.
Simple tasks are programmed without a lot of programming knowledge. Collaborative robots generally don't need the precise positioning of parts. With their internal sensors, they adjust to find the right positioning or are nudged into a corrected pathway. They don't require external sensors and cameras to guide them. They're mobile and thus shared, a roving multi-tasker during workload peaks and resource bottlenecks.
Most have built-in safety technology and design features that enable cage-free operations. For starters, they work at a similar speed as humans. The LBR iiwa features integrated force and torque sensors – part of its power and force limiting technology. Its collision detection is so sensitive it interrupts a rapid descent at the outer edge of a raw egg placed in its path without cracking the shell. Put a glass of water in its path, it will stop without spilling a drop. Its curved design means no corners, and hence no points to cause injury even if the worker bumps into an inactive unit.
That said, a full risk assessment with proper staff training should be done. That's no different than understanding and minimizing potential safety hazards in a manual work environment.
The robotics industry is creating or upgrading standards to reflect the HRC environment and work practices. Canada will have an updated CAN/CSA Z434 standard that mirrors international efforts in this area.
KUKA Systems North America LLC, a manufacturer of flexible automatic production systems based in Sterling Heights, Mich., provided this application feature.
Comments? E-mail jterrett@plant.ca.
This article appears in the Nov/Dec 2014 issue of PLANT.