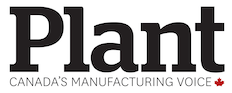 A Quebec-based start-up is coming closer to realizing a circular economy for plastics manufacturers and helping to save the planet, one yogurt cup at a time.
Pyrowave has developed a technology that nukes hard-to-recycle plastic trash back into identical virgin resins. Named "One to Watch" in the global 2018 50TOWATCH clean techs, it recently caught the attention of Michelin. In the fall of 2020, the French company announced it was investing in Pyrowave's microwave company. A Michelin executive now sits on Pyrowave's board.
The global tire manufacturer's goal is to increase to 100% the composition of its tires made of sustainable material. Using recycled styrene produced by Pyrowave's technology will help it do that. And Michelin's involvement will help Pyrowave bring its technology to market faster, says Jocelyn Doucet, the company's CEO and co-founder.
The investment in the technolgy's international rollout is more than $31 million, but Michelin also brings its expertise to the table.
"Instead of making products from resources, let's make resources from products," says Doucet, explaining the idea behind the technology.
Pyrowave's patented catalytic microwave depolymerisation (CMD) technology electrifies the chemical process using low-carbon footprint microwaves on feedstock from post-consumer plastic. This carefully breaks the plastic's internal links, returning them to their component molecules, or "monomers," to recreate a resin identical to the virgin material used to make the original product.
Pyrowave is focusing on tough-to-recycle No. 6 plastic or polystyrene and returning it to its original styrene monomers, which Michelin blends in its rubber tires.
"Michelin has made a very strong and aggressive commitment to integrate more renewable and recyclable – and even bio – materials in their products. The short story is some of their products require styrene. They hadn't yet found any renewable alternative for the styrene source," Doucet says.
Pyrowave turning polystyrene waste back into styrene monomer helps Michelin resolve its feedstock issue. Currently, the virgin material is made using fossil fuels. Michelin will test Pyrowave's technology at its facility outside of Paris.
Styrene-butadiene rubber is the most widely used type of synthetic rubber, with an annual North American production of approximately 490 kilotons. Its manufacture requires between 15% and 40% styrene. The global market for styrene butadiene is growing at 7% per year and is expected to reach US$9.17 billion by 2027, according to Reports and Data.
A graduate of Polytechnique Montreal with a PhD in chemical engineering, Doucet began his entrepreneurial career with his father as a consultant working on waste conversion projects 10 years ago.
"At the time, what was popular for treating waste were those big gasification and pyrolysis plants. People thought you put the trash in and there is a massive reactor that converts it to fuel or syngas. And then you use that syngas as a raw material in the production of methanol or ethanol. That was a very visionary idea at the time." But Doucet says these systems would perform differently when they were scaled up.
Scaling up
Doucet and co-founder Jean-Philippe Laviolette, a chemical engineering PhD from Polytechnique Montreal who oversees the development and implementation of Pyrowave technologies, began working together in 2012 in the lab. They were "like a couple of crazy guys experimenting and trying different things to see if they would work," to meet the challenge of scaling up recycling systems, Doucet says.
The microwave technology allowed them to target the polymers to break down into styrene monomers, better than the gasification and paralysis systems could. Also, Doucet says they realized they could scale up in a modular way, adding microwave units that have a footprint of 6 feet by 15 feet. In 2014, they realized they had a viable technology and Pyrowave was born.
Today the company employs 20 people and operates out of a head office in Montreal.
Funding sources for ongoing research came from National Science and Engineering Research Council (NSERC), which recently contributed $173,000 with matching funds up to $400,000; and a $3.2 million injection from Sustainable Development Technology Canada. Along the way, Ontario Centres of Excellence, Export Development Canada, and other provincial and federal departments provided support.
Two years ago, Pyrowave began testing its technology, working with the city of Salaberry-de-Valleyfield, Que. to recycle polystyrene plastics from landfill. The firm earned accolades as a start-up clean tech company with the greatest potential for export sales from Jim Carr, the federal minister of international trade diversification.
According to Doucet, potential markets for Pyrowave technology are wherever clean electricity is readily available, such as in Ontario and Quebec. Europe is also a target market. Why is clean electricity important? Although microwave technology is an efficient use of electricity for the recycling process, fossil fuel generated power would impact the technology's carbon footprint.
Plastics No. 6 (or polystyrene) has long been on environmentalist's hit list. It's found strewn everywhere and is notoriously difficult to recycle. Most places do not accept foam plastic for recycling because it's 98% air. Polystyrene is found in packing peanuts, disposable plates and cups, meat trays, egg cartons, and take-out food containers. The rigid form is found in yogurt cups, DVD cases and refrigerator shelves.
Plastic waste
Every year Canadians throw away 3 million tonnes of plastic waste, less than 10% of which is recycled. This means the vast majority of plastics, which take 400 years to break down, end up in landfill. About 29,000 tonnes of the stuff was discarded in our natural environment in 2016. Globally, 50 million tonnes of plastics are choking the world's oceans, according to the World Economic Forum.
It's costly, too. About $8 billion worth of single-use plastics are tossed out in Canada. To meet the Canadian government's objective of zero plastic waste by 2030, a ban was announced, in October effective within a year, on six common items it says can be replaced with better alternatives. These plastic items are checkout bags, straws, six-pack rings, stir sticks, cutlery, and take-out food containers, the latter of which is made of polystyrene.
The ban is opposed by the Chemistry Industry Association of Canada (CIAC), which now includes a plastics division. Instead, the association supports an industry-led program to advance a circular economy for plastics in Canada. The CIAC made a goal to recycle, reuse or recover 100% of plastics packaging by 2040 and 100% of plastics being recyclable or recoverable by 2030. Pyrowave is a CIAC member.
"Advanced recycling technologies are a key piece to developing a circular economy for plastics and eliminating plastic waste. Pyrowave is a prime example of how Canadian companies are leading the way in developing innovative and effective technologies that are successfully addressing the issue of plastic waste," says Elena Mantagaris, vice-president of CIABC's plastics division.
For plastics manufacturers who want to contribute to a circular economy, Mantagaris says new advanced technologies will help expand and build new markets for specific types of recycled plastics.
"As industry takes on more responsibility for full recycling systems, increased amounts of plastic will be collected. Advanced recycling technologies will break down hard-to-recycle items to their molecular level use again and again – thus creating new markets for recycled plastics. From an economic and environmental standpoint it's win-win."
The plastics industry faces mounting pressure to accept some responsibility for cleaning up the environment. It's cheaper to create styrene monomer from fossil fuels, but if the industry had to bear the costs of contaminating the environment and contributing to greenhouse gas emissions, that cost would rise. Returning the contaminating products – especially single-use plastics – to their original state just makes sense.
Kim Laudrum is a Collingwood, Ont.-based business writer and regular contributor to PLANT. E-mail kimlaudrum777@gmail.com.