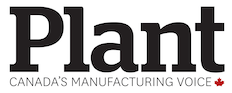 There's a convergence happening in Canadian manufacturing. It's encouraging new companies and driving established ones to embrace a growing synergy between rugged hardware and sophisticated software for a new regime of smarter, higher tech and more agile manufacturers.
Clearpath Robotics Inc., a robotics innovator based in Kitchener, Ont., is one of those companies. It was launched in 2009 by three University of Waterloo mechatronics engineering pals bored with their internships, who enjoyed building robots as a hobby. Soon enough, the three amigos had formalized a vision: to automate the world's dullest, dirtiest and deadliest jobs with intelligent service robots.
"Powerful manufacturers today have a differentiated product, and there's a growing pattern in software enabled hardware," says CEO Matt Rendall, 30, who began his career developing complex electro-mechanical systems while holding various research and development positions in the automation, automotive and defense industries.
"We're unique in the sense that we develop valuable software that pairs nicely with our hardware."
Clearpath engineers driverless, heavy-duty yellow and black robots – think Tonka truck meets Pixar's Wall-E – equipped to travel by land, air or sea for mining companies, manufacturers, the agriculture industry and military applications. Basic models start at $10,000 before modifications, such as mechanical arm extentions, camera and lasers.
Larger robots are priced closer to $125,000. The company currently produces its autonomous robots – the Grizzly, the Husky, the Jackal and the Kingfisher – from its 25,000 square-foot Kitchener headquarters, which currently has about 80 employees. Forty of those are in the engineering department, emphasizing the manufacturer's focus on innovation and product development, says Bryan Webb, Clearpath's COO, who managed to stretch the company's initial $360,000 in equity financing over four years and add 30 employees.
"Canadian manufacturing is, in general, a higher-tech product because we're traditionally much better with the high knowledge products and processes."
Clearpath's rise has been meteoric, especially by Canadian standards (according to Rendall, its compound annual growth rate is 250%). It turned a profit just 18 months after commercializing its first product, the Husky A200 unmanned ground vehicle, and sold it's 1,000th robot in 2014. This year a round of series A financing raised $14 million in venture capital.
The company has also ventured into California's Silicon Valley to open an office by the end of this year that will attract up to 40 more highly skilled employees who will focus on product design. Chief product officer Mike Hanuschik will develop the US office, joining Clearpath after 14 years leading design and product management at daVinci Surgical Systems, a surgical robotics platform.
Clearpath currently works with more than 500 companies – including General Dynamics, Honda, Intel and Microsoft –  in more than 40 countries and is continually enhancing its international reputation. Founders Rendall, Webb and CTO Ryan Gariepy have been included on Business Insider's '40 Under 40: People to watch in 2015' list, placing the relatively new Canadian entrepreneurs in the company of Facebook's hoodie-wearing Mark Zuckerburg and Yahoo's golden girl Marissa Mayer.
Some of Clearpath's other accolades include a place on the Canadian Business Top 15 Most Innovative Companies list, being recognized as one of Canada's Top 100 Small & Medium Employers, and has scored awards including a Robotics Business Review Top 50 Company designation and an Edison Award for Innovation.
The robot-maker is definitely onto something. Management consulting firm McKinsley Global Institute suggests the global advanced robotics and automation sector will have an economic impact topping $4.5 trillion by 2025. And a recent study by the Boston Consulting Group (BCG) forecasts the growing appetite for industrial robots in the world's 25 largest exporting nations is about 10% growth per year through 2025, overshadowing current growth of 2% to 3%.
There's also major cost and efficiency gains for industrial customers. The BCG report suggests robots like Clearpath's could reduce labour costs in Canada by up to 24%.
This isn't Skynet – the evil artificial intelligence system from James Cameron's 'Terminator' film franchise – Clearpath is committed to building robots that only do good. The company was the first robotics firm to support the Campaign Against Killer Robots, a non-government coalition pushing for an international ban on the use of robots as autonomous weapons.
Building the business
Despite the company's many early successes, Rendall maintains Clearpath still thinks of itself as a start-up, which has become a key tool to manage cashflow and encourage growth. Even the office is still outfitted with some furniture Clearpath inherited from the building's previous tenant.
"We were allergic to spending money," he says, adding that management carefully scrutinizes every spend and tries to make every dollar count. After all, one of the company's seven values is "spend it like it's yours."
Rendall notes the co-founders didn't pay themselves for the first two years.
"We're a hardware company that started during the height of a global recession with $200 in the bank and we became profitable in 18 months – we did that by making sure we maintained balance throughout the organization."
Unlike software developers, hardware producers have a tougher time with cash flow planning, especially early on, Rendall says.
"We had no cash in the bank, so if a customer wanted to work with us, they had to pay up front – I don't know how we pulled that off."
Rendall calls those struggles lessons well learned. They taught the young entrepreneurs the value of cash flow management and discipline, and paying attention to financial terms from clients.
"We structure payments with the work we're doing so we're not waiting around 120 days to get paid. That has been critical to managing our cash and growing our business."
Lunar beginnings
Clearpath's "Aha" moment came when the University of Toronto came calling, seeking use of the company's Husky model as a stand in for the Mars Rover in a space simulation project run by the school and the Canadian Space Agency.
"That project was really important to us because it validated that someone would pay for what we were doing," says Rendall. "It proved that we weren't just building robots that you could tinker around with in a lab. These were real products that were able to do important things humans can't do on their own."
The four-wheeled robot, used to develop mapping algorithms for lunar surfaces, was equipped with laser-based three dimensional image sensors to roam around the University of Toronto's MarsDome.
Clearpath completed research robots for five other universities before the opportunity with the University of Toronto came up. It used this experience as a tool to gather market data across a variety of industries.
"Those projects were a great opportunity for us to isolate patterns in a number of markets and identify opportunities. And we got paid to gather that insight," says Rendall.
Some of the company's newer projects include a semi-autonomous robot deployed in Sweden that detects methane gas emissions; one in Australia that builds traversability maps to help plan navigation paths; and an autonomous robot improving the safety and efficiency of tele-operated mining. And municipalities could use its Kingfisher aquatic model equipped with sonar technology to monitor sludge buildup in the ponds used to collect storm water.
Clearpath has used SR&ED tax credits, plus funding from Ontario Centres of Excellence and IRAP, government support that Webb says has provided a boost as they move out of the start-up phase.
"We are continually designing, testing or prototyping on various products. So, compared to the US, the government support we have in Canada is better," he says, explaining that the US tends to have open contracts that companies are invited to bid on. That's instead of funding R&D directly, which he believes doesn't always address market needs.
Continuous innovation helps the company remain agile and move quickly through hardware cycles.
"The speed at which we can move nowadays is definitely changing how manufacturers operate. We can go from a sketch on a napkin to a functioning prototype in less than nine weeks," says Rendall. "Five years ago that wouldn't have been possible."
Customization also plays a significant role in Clearpath's manufacturing process. It produces autonomous vehicles for a number of industries and a variety of specific applications.
Webb says the company sources about 80% of its parts from Canadian suppliers and the Kitchener facility is dedicated to design and assembly, so metal fabrication and electronics assembly are outsourced to contract manufacturers. Base platforms for each robot are built in batches and customized options, such as cameras, sensors and GPS units, are added as orders come in.
"Having a base platform makes us more competitive because we have a tool that gives us a headstart with each project," says Webb, adding that Clearpath is preparing for the challenges associated with increasing manufacturing volume.
"You have to decide if you're going to develop that capacity in-house or if you're going to outsource it – there's a lot of considerations in that respect. Canada has some limitations in terms of suppliers, especially considering it might be a lot easier to recruit new capacity in places like Asia."
He concedes, however, that maintaining manufacturing in Canada would retain the quality for which the company is known.
"We're producing very high-tech products that require lots of knowledge workers to support them. We're able to satisfy that need in Canada – in Asia, we wouldn't get the same product out the door."
Material movers
These are considerations Clearpath will need to analyze as it moves into it's next venture and tries to tap an entirely new pool of customers.
"We're focusing on the automation of material transport inside industrial centres. By extension, our technology elevates manufacturing's human workforce," says Simon Drexler, Clearpath's director of indoor industrial products.
The indoor industrial venture is the company's latest initiative, a yet-to-be-named robot that will work in a materials handling capacity, picking materials workers need fetched.
The robots would move around a factory between the warehouse and the production line. Sensors and automated platforms tell the robot if something is in its way and provide another route. It can tell if a worker has moved to a different part of the production line and the vehicles won't need magnetic tape on the floor or other similar aids to tell it where to go.
Drexler says the company is also working on an autonomous software that would enable third-party vehicles, such as forklifts, to communicate with Clearpath's autonomous robots to create an interconnected ecosystem, similar to the Kiva robots used by e-commerce giant Amazon at its distribution centres.
"Now that you have real-time data on these autonomous vehicles, you can do interesting things in terms of data tracking," says Drexler. "If you know where these vehicles are and how they're moving, you can take that data to look at your system critically and understand how material flows through your facility."
Cultivating a culture
Rendall attributes a lot of Clearpath's success and its drive for continuous innovation to a strong culture. Indeed, it's become a buzzword within the entrepreneurial community, but it has become an asset for 21st century organizations and a critical tool in attracting top talent.
"The culture is the DNA of your organization. It allows you to attract people with the same values and the desire to complete the mission you're bringing to the table," he says.
Headquarters is dotted with obligatory start-uppy accessories, such as a foosball table. Visitors are greeted by robot receptionist "Rosie," and there isn't a cubicle in sight – a nod to the collaborative culture so popular among software startups that Rendall believes contributes to Clearpath's energetic work environment.
Every few months, there are "hack days" when the development team focuses on whatever they want, a practice that Rendall believes drives their creativity and hones their skills.
Close relationships with universities, specifically the University of Waterloo and its mechatronic engineering department, also provide Clearpath with an "in" to top talent.
"Mechatronic engineers don't want to go work at Facebook or Google – they want to built stuff," says Rendall.
As its international scope has grown, he says the company is attracting top-tier talent from around the world, including engineers from Asia and Europe.
He also believes the company is at an advantage with a new generation of workers – you know, those pesky Millennials traditional companies seem to struggle with. Career paths are changing, Rendall adds.
"People don't go work for the same company for 30 years, collect their pension and retire anymore – nowadays it's not as much about just collecting a paycheque. People want to make a difference."
Rendall is proud of Clearpath's effort to create an environment and culture where great work is done.
"When you get that culture right, it becomes magnetic."