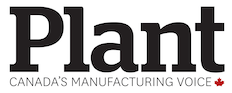 Many workers' jobs take an unexpected toll on their physical health. An occupational disease is disruptive, disabling and can be fatal. However, taking preventive action on respiratory hazards will help prevent diseases such as mesothelioma, lung cancer, silicosis, asbestosis, and other serious occupational illnesses.
Recognizing and preventing work-related diseases can be more challenging than trying to prevent injuries.
Many occupational diseases are connected to workplace exposures that occurred many years before. It's possible for a worker not to experience immediate health effects such as irritation and coughing, yet develop lung cancer decades later. As well, occupational diseases often result from repeated exposures to invisible gases or particles, rather than from a single event.
Employers need to take action by identifying and addressing hazards such as particulates. They include particles, dust, mist or fumes in the surrounding air that pose risks to workers. Breathing is the most common way they enter the lungs.
According to national data from the Association of Workers' Compensation Boards of Canada (AWCBC), occupational diseases caused 64% (612) of deaths versus traumatic fatalities at 36% (339) in 2017.
Workplace deaths
Keep in mind these numbers do not include deaths in workplaces not covered by a compensation board (from diseases not accepted as work-related), illnesses not acknowledged as being associated with a workplace exposure, and illnesses not reported.
Cancer Care Ontario and the Occupational Cancer Research Centre estimate approximately 1,300 cancer cases per year in the province are related to exposure to asbestos, diesel engine exhaust, crystalline silica and welding fumes. According to the Ontario Ministry of Labour, long latency illnesses emerging years after exposure to a disease-causing agent accounted for the largest portion of compensation benefit costs between 2008 and 2017.
Employers can improve worker safety by doing the following:
• Complete a hazard assessment to identify respiratory agents in the workplace.
• Can the hazard be eliminated or prevented from entering the air?
• Implement proper controls and work practices to prevent respiratory hazards and to ensure exposure to agents is kept below legal limits.
• Make sure work areas have proper ventilation.
• Provide information, instruction and supervision to workers.
• Train workers on respiratory hazards specific to their workplaces.
• Provide training on the correct use and fit testing of PPE.
• Properly maintain PPE.
A legal limit or guideline should never be viewed as a line between "safe" and "unsafe." Strive for "as low as reasonably achievable" exposure. Within Canada, the provinces, territories and the federal government list which occupational exposure limits are enforceable under their health and safety legislation.
Workers have a right to be safe on the job. Identifying solutions for eliminating or reducing respiratory hazards helps prevent future harm.
RESOURCES
Respirators – Respirator Selection
How Particulates Enter the Respiratory System
Occupational Hygiene – Occupational Exposure Limits
The Canadian Centre for Occupational Health and Safety (CCOHS) in Hamilton contributed this article. CCOHS provides information, training, education, management systems and solutions that support health and safety programs and the prevention of injury and illness in the workplace. Visit www.ccohs.ca.