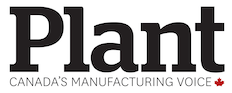 The future of a Quebec helicopter manufacturing plant is brighter today than it was a little less than two years ago.
Trouble started in 2015 when persistent weakness in the oil and gas sector (and the growing use of drones) created a lot of turbulence for Bell Helicopter Textron Canada in Mirabel, Que. The company, which has been building helicopters in Quebec. since 1983, was forced to cut 300 positions despite winning two Canadian Coast Guard contracts worth $328 million. The cuts were part of a global downsizing that eliminated 1,100 jobs.
By 2016, global demand for rotorcraft had plunged by 16.1% in the first half of the year, with billings down more than 32.5% according to the General Aviation Manufacturers Association.
Bell Helicopter, owned by Fort Worth, Tex.-based Textron Inc. (a global network of aircraft, defense, industrial and finance businesses) describes 2015 and 2016 as challenging years. Global deliveries fell 35% last year to 114 aircraft, while revenues declined to $3.2 billion from $3.5 billion.
But there were signs of optimism that Bell's fortunes were about to (pardon the pun) take off. In November, Bell announced it would test, certify and manufacture its next two commercial aircraft at its Quebec manufacturing plant. Part of the plan included moving production of the new Bell 505 Jet Ranger X – a five-passenger commercial helicopter – from a facility in Louisiana to Mirabel, creating 100 highly-skilled jobs and securing 900 or so current positions. Transport Canada certification quickly followed in December, and there's a multi-year order backlog of more than 400 aircraft.
Bell's Canadian operations are led by Cynthia Garneau. She joined the company in 2004 as a contracts and compliance manager at the Mirabel site before holding other leadership roles in supply chain management and government relations. A lawyer and member of the Quebec Bar since 1994, she has more than 20 years of aerospace experience, and was named president of Bell Helicopter Textron Canada in January last year. She's also a member of the Aerospace Industry Association of Canada and Aero Montreal boards.
"The size of Quebec's aerospace cluster is an incredible help to companies like us, and I'd argue it's a big reason behind why the 505 is being produced in Mirabel. That mainly relates to the skilled workforce we have not only in Quebec, but across the country for aerospace manufacturing," says Garneau. "In our case, academia and industry, the tools we need for research and development and innovation are like a well-oiled machine."
Aerospace investment
Bell plays a significant role in Canada's massive aerospace sector, which employs 180,000 people and drives annual revenues of $29 billion. Aerospace invests $1.9 billion annually in research and development, which is five times the intensity of Canada's manufacturing sector.
Mirabel, an off-island Montreal suburb that's home to about 42,000 residents, accounts for 55% of Canada's aerospace jobs and sales, and about 70% of total R&D investments. Bombardier Aerospace has a significant presence there, where it's producing the CSeries jets at a facility close to the Montreal-Mirabel International Airport.
The 505, Bell's highest-tech commercial offering, was unveiled at the 2013 Paris Airshow as the Bell SLS (Short Light Single). It's a "clean sheet design," but will use some dynamic components such as the rotor systems from Bell's 206L-4 chopper. The airframe is made from a combination of metals and composites, with a 22 square-foot flat floor and an 18 cubic-foot luggage bay. The aircraft also accommodates extras such as a cargo hook. The cockpit is equipped with the Garmin G1000H glass avionics suite and the aircraft is powered by an Turbomeca Arrius 2R turboshaft engine capable of producing speeds up to 232 kilometres per hour across a maximum range of about 650 kilometres.
Main production was to start last year at an 82,300 square-foot $26.3 million hangar facility at Lafayette Regional Airport in Louisiana. The state offered Bell $8 million as a job creation incentive to bring 250 new jobs to the plant, and construction started in 2014. The facility opened in August 2015, but by May last year CEO Mitch Snyder announced a number of changes to the company's supply chain, which included moving production of the 505 to Mirabel. The Lafayette Assembly Center, which was specifically designed to manufacture and deliver the 505, will instead complete Bell 525 sub-assemblies and perform work on Northrop Grumman MQ-8C Fire Scout UAVs.
The Mirabel plant is now home to all of Bell's commercial helicopter manufacturing, where the six-passenger, single-engine 407, dual-engine composite 429, and 13-passenger dual-engine 412 models are manufactured.
"The team approached the 505 program from what it means to manufacture in a way that enforces our competitiveness as a company," says Garneau.
The Mirabel plant has deployed a "pulse" production line that isn't typically adopted in slow moving manufacturing systems like aerospace.
"We're working differently with suppliers – a kind of kanban system to minimize impacts to the production line. Kits and options are all developed to meet customer needs from the get-go."
The Mirabel team completed a tight timeline. Design to production took just over two years. A production-quality aircraft was delivered in less than a year, which completed its first flight in January. Production roll-out commenced in February and deliveries began in March.
Future opportunities
Manufacturing at the Mirabel plant secures opportunities for future models of commercial helicopters to be tested, certified and assembled, and there's a commitment to relocate and manufacture some components for the 429, 505 and 525 models currently produced by subcontractors.
Innovation and R&D efforts will be increased for advanced vertical takeoff and landing designs, hybrid and clean propulsion, assisted and automated flight technologies, more flexible avionics systems and material technologies that would boost craft survivability.
Bell's 638,000 square-feet of hangar, assembly and office space has produced more than 4,900 commercial variant helicopters since 1983, and directs more than $150 million to more than 500 suppliers across Canada. Mirabel's airport, spread over 152 acres, provides Bell with two runways and a control tower that offers complete flight test and delivery capability.
Although drones have eaten into market share because they're cheaper to operate in industrial applications (such as pipeline and power line inspection), Bell is turning that into an opportunity. It's partnering with US defence manufacturer Northrop Grumman to develop unmanned aircraft using Bell's 407 airframe.
Despite the cyclical nature of the aerospace industry, Garneau is confident the 505 has established Bell's Mirabel plant as a grassroots manufacturing and innovation centre for the company globally. The skilled workforce available to Quebec's aerospace cluster is certainly key, but Garneau would like to see more done with training and skills development by the various levels of government.
"Our workforce has to evolve with the technology we're now using, and to do that we have to leverage available government programs, but those can be hard to navigate," she says. The company is working with a number of colleges to help students work through specific trades that may benefit aerospace.
"We've been here for 30 years. We've been able to develop a stable and loyal relationship with academia and the government. When you have your own government buying your product, that says a lot about the quality of what you're manufacturing."
Having a backlog to work through also says something about product's value. Bell Helicopter's Mirabel plant will be busy and in a good position to leverage its highly-skilled workforce and a commitment to R&D by bringing in more global platforms.