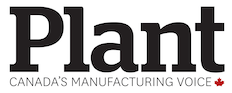 Initially, it may seem that cleantech and lean are distant, until you look deeper.
Clean technology is any process, product, or service that reduces negative environmental impacts through energy efficiency improvements, the sustainable use of resources, or environmental
protection activities.
There are subtle changes happening in many sectors. For example, in the chemical industry, common solvents are being reinvented, turning away from a base of petroleum to becoming a derivative of a biologic solution. Another example is the advancements being made in the use of hydrogen, and even in food, as protein is being replaced with plant-based meat products.
So, where does lean fit into this equation?
Lean can be applied everywhere that any process exists. It is the systematic identification and elimination of 'waste', helping a process become more agile, while providing additional capacity.
In the lean community, "waste" is defined beyond what we tend to throw in the garbage or the recycle bin; it covers many other attributes, and is defined by the thought peg of "downtime".
Lean is the systematic identification and elimination of 'waste', helping a process become more agile, while providing additional capacity.
The followings are some examples of how lean can relate to cleantech:
Defects: Consider all the extra energy we consume while producing a defect. A focus on making it right the first time becomes more critical.
Overproduction: overproduction can be a robber of energy. Not to mention the cost of sheltered storage for excess production.
Waiting: In this case, it is like idling a vehicle in a line while waiting for morning coffee, but it also happens in our working environments, since we most likely do not shut down our machines, computers, and lights while we wait for an answer.
Not fully utilizing people: Yes, you have the technology, but we still need people committed to making it work, even if it is just changing simple habits, like not leaving the water running from the faucet while brushing our teeth.
Transport: Take a closer look at your material conveyance methodology. If you have a bunch of lift trucks roaming around or you use a taxi cab to get around, it may seem convenient but it is expensive. Switching to Uber or Lyft may be cheaper to your wallet, but does not really change the mode even if you decide to select ride sharing. However, if you can give a bit more time and use public transit, it is dramatically more cost-effective and can handle a larger group.|
Inventory: Cost to-make and to-store consumes so much energy. Have a look at the landscape of multitude of warehouses surrounding your cities, and just imagine if we could provide a good on-demand. It would be a great opportunity for on-shoring, or dramatic reduction in your set-ups and change-overs.
Motion: The extra time consumed to provide a good or a service, and time consumes carbon, so we need to look at that gift of time and how much do we cherish it from an energy-consumption perspective.
Excessive processing: It can encompass excessive reporting, redundancy of information, miss communication, which in many cases results in "unactionable information systems", but can include excessive machines for simple processes.
However, all of these consume more than what may actually be required to perform the required task. It becomes extremely important to right-size the resource to a particular application.
Ultimately, the beauty of being able to utilize a cleantech application will only be enhanced if you embrace it with the philosophy of lean.