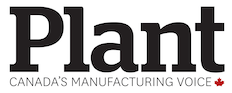 Labour shortages are prompting many businesses to jump into solutions using automation as a replacement. Industry 4.0 is no longer a novel concept to businesses. A lot has been written about Industry 4.0, which has triggered automation technologies to evolve regularly to transform how facilities operate day-to-day.
Businesses must first understand their own business and processes, and then plan what needs to be changed before automating and transforming.
When facing pressures to satisfy customers it is crucial to pause and reflect, you may not have the time to do it, you also cannot afford not to if you want a successful outcome.
Pause
I still am convinced that the best methodology to document, observe, reflect, and strategize your business processes is by participating in a facilitated enterprise value stream workshop. Indeed, many practitioners start using value stream mapping, which is good, but it only identifies 'waste' through the lens of inventory. Enterprise value stream mapping allows you to analyze your information flow in a granular manner seeing just how complete and accurate your information flows are. Ultimately the map allows you to look at your business in a holistic manner, be honest with yourself during the mapping exercise and document accordingly.
Reflect
The most critical time within your business is the first hour and the last hour. It is indicative of how quickly the process becomes effective and how easy is it to retire at the end of the day. Variability is the cancer of any process, and we need stability of process before we can even consider any form of automation.
"Not for my child …"
While I walk and observe processes, in the back of mind is the question, "would I want my child to perform this function or make it into a career?" If the answer is no, then that process becomes a potential viable candidate for automation. For example, White Castle is now employing "Flippy" an automated kitchen assistant which allows kitchen technicians to perform other tasks more tailored to creating that positive customer experience.
Before your enthusiasm creates an impulse to automate you again need to pause, look deep at the process and then simplify, and ponder automation. Simplification does not have to be an advanced science; it can consist of a simple workplace organization (remember robots are not good at searching). Second, a proper material conveyance and replenishment (develop a cadence) and finally, a great opportunity to translate 'tribal knowledge' into a quantifiable repeatable operation.
"I fear a recession, a downturn in business and losing the employees I currently have …"
All are valid concerns so let us de-myth. Recession and a downturn in business are bundled together. Business runs in cycles and only those with the vision, tenacity, and commitment to see through to next cycle will ultimately be the industry winners. When times are slower it provides more time to implement automation, recover from mistakes and ultimately achieve stability within the process. Once stability has been accomplished in your new process it is easy to speed it up.
Employees are yours to lose. There is no doubt that the advent of automation will change jobs and lives. It becomes important to how you manage the speed of adoption within your organization. Encourage your employees to learn new skills and capabilities, so they can continue to be a valuable resource to your organization. As you invest in automation, make sure you are also investing in your people, they deserve it.
Collaboration is critical
As you look to embrace automation you will need an automation partner. Don't jump on the first opportunity, be just as diligent with selecting a collaboration partner, as you would in selecting a new employee. Ultimately, their influence and impact could transform your business with an ever-lasting impact. Collaboration is a successful strategy for organizations to become nimble, and nimble companies unlock new value for themselves and customers.
As you embrace Industry 4.0 be sure to reflect
Do an enterprise value stream workshop; simplify; look at your operations to simplify, obsolete or automate as if it is your child doing the work; be strategic, build your vision and strategy despite storm clouds on the horizon; respect your people, skills will need to be shifted for Industry 4.0; and cautiously select a collaboration provider.
The embrace of Industry 4.0 should be met with an innovative approach while integrating legacy systems with automation to enhance being nimble and competitive.
____________________
Richard Kunst is an author, speaker and seasoned lean practitioner based in Toronto, who leads a holistic practice to coach, mentor and provide management solutions to help companies implement or accelerate their excellence journeys. You can reach him at www.kunstsolutions.com.