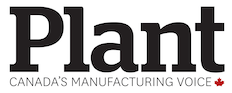 The intended theme of the FABTECH Canada 2022 leadership exchange panel, was that advanced manufacturing introduces new technology to enhance, rather than replace, traditional manufacturing.
However, that central idea would inexorably alter focus, as no Canadian conference agenda can be complete without a nod to the reality that about 700,000 skilled trades workers are expected to retire between 2019 and 2028.
For panelist Martin Cloake, advanced manufacturing is an idea whose time has come, and the logical progression is for the industry to harness the promise and potential of new technology to address labour shortages. To drive home his point, Cloake relayed a story of a machine shop owner, presumably a client, who designed his business process in a manner that allowed the plant to train an employee to run machines within two months.
"He is hiring 19 or 20-year-olds at a machine shop and is basically expecting them to produce within a few months and stick around for two years," said the CEO of Raven, a manufacturing technology firm that develops automated contextualization and OEE software.
Talent and technology
Manufacturers ought to look to technology to help manage Canada's workforce, Cloake said, because we can no longer expect people to stay on the job for 30 years. "That's just not what young folks coming into the workforce today are looking for. That's not necessarily a good or bad thing, we just need to adapt."
Rather than a hindrance, data generated by the manufacturing process ought to be viewed as a collaborative tool for an incoming generation of tech-native employees, Cloake said. Much like a vehicle's GPS system, technology can enhance efficiency, particularly when it runs in the background and serves to provide operators with actionable insights, so they can complete tasks efficiently, he explained. Over the long haul, advanced manufacturing technology could be used to solve the reskilling problem by using it to eliminate inefficient processes on the shop floor.
Holistic approach
The research to support the changing landscape due to the uptake of digitization has been floating around for some time. According to the Canadian Apprenticeship Forum's Apprenticeship Analysis, 90 per cent of businesses use digital technology at the workplace with computers most commonly used in the service and manufacturing sectors and smartphones most commonly used in the construction sector. Included in this mix is the trend to incorporate electronic sensors/controllers into equipment, and diagnostics and electronics-based testing equipment and the programming of machinery and equipment.
Ian Howcroft, CEO, Skills Canada, and a fellow panelist, agreed that technology has given operators and companies far greater control than they've ever had "in terms of understanding and prediction," but was less inclined to declare it an industry-wide magic bullet, particularly for manufacturers who have grappled with addressing perception and skills shortages for decades.
"Some people invest in technology without determining what are they trying to cure," said Howcroft. "What are they trying to address? Is it the right technology for them? I think engagement of your staff is crucial. But I also think it's important to engage with your customers. How can we provide success to the customer base? What are you doing to make sure that what you're providing them is meeting their needs now and into the future? I think you must take all that into account."
Recalibrate skillsets
The average age for starting an apprenticeship is 28, which indicates a missed opportunity, said Howcroft. "What we need to do is get into the schools, get in front of kids at a younger age and let them see what manufacturing is about, what technology is about and give them exponential opportunities to get hands-on experience."
One of Skills Ontario's mandates is to meet prospective students across the province to help motivate them to pursue skilled careers. Skills Ontario's latest initiative, Trades and Tech Truck, is designed to inspire youth to explore skilled trades and technologies. Fix Network, the automotive aftermarket franchise network for collision, glass and mechanical repair services is a major partner and has helped to kit out the mobile learning unit with activities and simulators, such as modules simulating auto-painting, welding, electrical systems, and heavy machinery. Other partners are the Government of Ontario, Black & McDonald, Carpenters' District Council of Ontario, Collège Boréal, CWB Welding Foundation, IHSA, LiUNA, Milwaukee, Mohawk College, Sheridan College, St. Clair College, and Workplace Safety & Prevention Services.
Homing in on the food and beverage industry, where nearly 8,000 food and beverage manufacturing entities employ about 300,000 workers, Food Processing Skills Canada (FPSC) is another organization proving its commitment to helping employers build skilled and motivated employee teams. For example, Succeeding at Work (SAW) is FPSC's two-stream (job seeker and employer), fully funded training program with an industry specific curriculum and the facility to match participants with employers.
The program offers basic computer literacy, as well as soft skills, such as critical thinking, adaptability, and troubleshooting. A defining characteristic, however, is that the Job Seeker program attracts non-traditional sources to the labour pool. Initially set up at Trent University, the program invites a diverse cohort of students and targets not only individuals who have faced barriers to employment. Deanna Zenger, regional coordinator and national project manager, Food Processing Skills Canada, explained that program addresses these barriers through workplace essential skills and social-emotional learning, or emotional intelligence.
The SAW Language Stream project is a subset of the program, which offers instruction in six languages in addition to English and includes e-courses in digital technology, good manufacturing practices, workplace industrial safety, lock out tag out, and oral communication. A lack of comprehension places immigrant workers at risk of being furloughed due to the extra effort required to keep them informed, stated the SAW web site. To this end, Ontario, home to the largest number of sector businesses (2,530 or 35 per cent), is especially vulnerable.
"I was leading a class that was very geopolitically at odds with one another," said Zenger. "We have many different cultures from many different countries. When we first started, there were people who would not sit next to each other, which was surprising to me. But one must respect those differences. Within several weeks, not only having the technical courses, but working through the emotional intelligence programming, we began to see changes in people. It was as though they gave themselves permission to be able to do and say things that they were afraid to do or say. In many cases, especially with women, the growth of the individuals was incredible, as were the literacy gains."
Another "aha" moment stemmed from developing a hybrid curriculum (including in-person and online components) for English as a second language (ESL) learners. "We know from experience that knowledge of spoken English is better than written [knowledge] when you have programming instruction with an instructor who speaks slowly, clearly, to make them understand concepts," said Zenger. "But when you have an online learning system that is narrated, and you also see the written word, the literacy gains are outstanding."
Topics such as food safety contain critical information that cannot be watered down or shortened, and Zenger said she has rewritten some the programming to clarify the language.
Retention and productivity
SAW offers benefits for people who have established roles in the industry. The program's employer stream was created from a need to address not only retention issues but also production issues. "We have a labour force shortage, so it's very difficult to take people away from operations and production," said Zenger.
The program includes 23 courses designed to validate benchmarks of learning along the way. Since employees can take the courses in their own time, there is no loss of production or operations time.
Zenger has found that learning from home is often preferred. "Many employees are not digitally literate," she said. "In our industry, we have a generational gap in the knowledge of technology. We have many people who have never finished grade eight. It's just the way it is. And we have many new Canadians and many women who have never finished high school. To have a certificate nationally recognizing you in your own name [means a lot]."
Set priorities straight
Food and beverage manufacturers are short an average of 25 per cent of their workforce, according to Public Safety Canada. That makes labour a key issue preventing the sector from realizing its growth potential, noted Food and Beverage Canada.
With no immediate signs of the skills gap going away, Howcroft and Zenger will attest that demand for innovative, practical solutions that address the changing needs to succeed in the workplace is high priority. Cloake might add that advanced manufacturing technology is integral to the equation.
All would agree that the future health of manufacturing is tied to the evolution of the hiring pool. "We need to take a look to see what the employers need," said Zenger. "Because we have less than one generation to rescale and upskill the entire industry."
______________
Rehana Begg is a freelance writer. Reach her at rehanabegg@rogers.com.