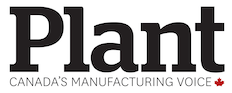 When it comes to sustainability, Maple Leaf Foods Inc. has taken a giant leap forward, declaring itself in early November the first major food company in the world to be carbon neutral.
The producer of meat and plant proteins based in Mississauga, Ont. has aligned its carbon reduction goals with the Paris Agreement on Climate Change. This makes Maple Leaf Foods one of three animal protein companies in the world to set science based targets, approved by the international Science Based Target Initiative.
"The global food system must change dramatically if we are to sustainably feed the world's growing population," said Michael McCain, president and CEO of Maple Leaf Foods. "We recognize that producing nutrient-dense foods takes vital planetary resources, and we are staking our future on being carbon neutral today, and every day going forward."
The company's goal is to reduce its environmental footprint 50% by 2025. Since 2015, it has reduced more than 86 million kilowatt hours of electricity – equal to 12,912 passenger vehicles driven for one year – and more than 4.3 million cubic metres of natural gas, which equals annual energy use for 1,000 homes. Its water conservation efforts have reduced use by more than 1.2 billion litres.
Maple Leaf is also investing in independently verified projects throughout Canada and the US to address its remaining carbon footprint, bringing it to zero. The projects support wind energy; recovering methane gas from landfills; composting and biomass programs to reduce methane emissions; and forest protection/re-forestry.
All of the company's facilities are required to develop and implement comprehensive environmental action plans that support the company-wide goal. Since 2014, nearly $12 million has been invested in projects that include:
Environmental training and engagement to raise awareness and support environmental action plans.
LED lighting retrofits and replacing old equipment such as pumps, air compressors, chillers, dryers, motors, vacuum systems and generators, plus installing new ammonia compressors.
Natural gas heat recovery/preheat systems, heat exchangers, heating and ventilation controls, boiler replacements and steam system improvements.
High-efficiency water fixtures, valves and sprayers; piping replacements; tank repairs; closed loop water systems; and wastewater treatment enhancements.
Organics diversion of solid wastes using bio-digester technology, food loss and waste assessments, and enhanced waste audits at facilities; and increasing recycling across operations.
Efforts continue to reduce greenhouse gas emissions across its operations and within the supply chain.
This article appeared in the January-February 2020 print edition of PLANT Magazine.