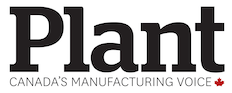 The faster than expected pace of technology development is driving the widespread adoption of carbon-fibre reinforced plastics (CFRPs) for automotive lightweighting by the mid 2020s, according to Boston-based research firm, Lux Research.
Advances in fibre, resin and composite part production will lead to a $6 billion market for automotive CFRPs by 2020. The report says even that figure is dwarfed by the full potential for CFRPs in automotive if the material becomes affordable enough for use in mainstream vehicles.
"Companies throughout the value chain must position themselves to take advantage of the coming shifts," said Anthony Vicari, Lux Research associate and lead author of Scaling Up Carbon Fibre: Roadmap to Automotive Adoption.
The growing trend was obvious at Detroit's 2015 North American International Auto Show, where major industry players gave visitors a taste of the lightweight material, which included Cadillac's new ATS-VR racing car with its long carbon fibre wing stretching across the rear.
The car represents a prime example of how carbon fibre components have been restricted to high-end, low-volume production, but it's also a sign that automakers are changing their attitudes towards the material.
GM is already engaged in a research program with Japan's Teijin, which provides carbon fibre to Airbus Group NV's A380 superjumbo. The partnership is working towards developing new mixes of carbon fibre and plastics to make the manufacturing process simpler and more cost effective.
Meanwhile, Ford has started a research initiative with DowAksa, a joint venture involving the US's Dow Chemical and Turkey's Aksa. The Dearborn, Mich.-based automaker wants to cut between 250 and 750 pounds from its new cars and trucks by 2020, partly by using lighter material to wring out more miles per gallon and improve the range of its electric and hybrid vehicles.
And automotive supplier Johnson Controls' prototype Camisma seat is manufactured with a carbon fibre frame that's 40% lighter than metal counterparts.
Window of opportunity
But Lux's report warns that CFRP developers will have to continue the pace of innovation to overcome the high costs that have limited the material to less price-sensitive markets, such as aerospace and sporting goods. It offers the following recommendations:
• Growing partnerships hasten development. The number of direct partnerships between carmakers or Tier-1 automotive suppliers and carbon fibre players has nearly doubled to 11 since 2012. Toray, a Japanese advanced materials manufacturer, has partnerships with Plasan Carbon Composites and Magna. It has formed the most new relationships and is a major hub.
• Patent uptick suggests mid-2020 adoption. There's a lag of about 18 years between uptick of patent activity and attainment of mainstream commercial adoption milestones. A major upturn in CFRP patent activity will drive large-scale automotive adoption by the mid-2020s.
• Other manufacturing costs need to be cut. Carbon fibre itself, at $28 per kilogram, represents just 22% of the cost of a final CFRP part. Additional advances must reduce capital, labour, energy, resin and processing costs, which make up the remaining 78%.
The push to increase carbon fibre use will also be driven by changes in US EPA rules that will require carmakers to improve average fuel efficiency to 4.3 L/100 km (54.5 mpg) by 2025.
This article appears in the March 2015 issue of PLANT.