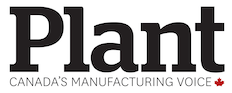 Major energy sector players voicing growing concern related to productivity and innovation are likely to get a collective eye roll from their manufacturing sector counterparts in central and eastern Canada.
Indeed, Canadian industry's problems with both issues are seemingly neverending. But the message relayed at the 2014 Canadian Energy Supply Chain Forum in Calgary is: there's opportunity for both sides. They just need to work together.
The forum, convened by JuneWarren-Nickle's Energy Group (part of Glacier Media, which publishes PLANT), brings together energy companies and supply chain partners to explore long-term strategies for maintenance, repair and operations within the energy sector.
The solution lies in collaboration on technology and innovation to streamline energy supply chains, which will improve productivity and lower the cost of production, improve environmental performance and address shakiness in the job market.
Suzanne West, CEO of Calgary-based Imaginea Energy Corp., a newish oil and gas company that wants to bridge the growing gap between environmental impact and profitability, said the industry is plagued by quarter-to-quarter thinking.
"We have to start making better choices and imagine new ways of doing business…innovation needs to be part of the organizational model," she said "This can't be about the tree huggers versus the greedy capitalists anymore."
The forum was highlighted by a significant innovation stream thanks to a partnership with the Canada 3.0 event, which is produced by the Canadian Digital Media Network; TR Tech, an industry-driven, not-for-profit technology commercialization company; and JuneWarren-Nickle's. It brought along a network of technology players to discuss ways to build the new "technology supply chain" for Canada's energy industry.
"CO2 is intensifying, those numbers are going up and now more than ever we have to think about new technology," said Ian Gates, head of chemical and petroleum engineering at the University of Calgary's Schulich School of Engineering.
Public-private partnerships will drive technology adoption, he added.
"You can't build all capacity in-house."
"A call to action: building the technology supply chain for the Canadian energy industry," explored some of Canada's unique strengths and weaknesses when it comes to fostering innovation.
There also needs to be a more innovative approach to regulatory processes, said Dawn Ferrell, CEO of TransAlta Corp., the Calgary-based electricity producer that operates more than 70 power plants in Canada, Australia and the US. Increased collaboration between business, society and government will move more decisions along quickly to unlock hidden potential.
She said Australia, where TransAlta is building two major projects, is a striking contrast to Canada's regulatory space.
"We'll finish these projects in 13 months. In Canada, that timeline would more likely be around 13 years," she said, adding tighter margins are compounding the problem even further.
Ferrell also believes the sector needs to develop technologies that make operations cheaper to run.
"Can you figure out if something's going to break before it does?"
Harnessing the cloud
Developing the "Digital Oilfield," a cloud-based computing model will help the next generation of oil sands technologies, said Whitney Rockley, managing director at McRock Capital, a Toronto-based venture capital firm that focuses on Industrial Internet of Things projects.
The "Digital Oilfield" provides data to develop predictive models that enable process design and optimization, such as infield mobile technologies that identify maintenance needs and avoid downtime.
"Mobile technologies will drive the adoption of big data," she said.
Networking giant Cisco, Rockley added, estimates the Industrial Internet of Things will bypass non-industrial Internet of Things by 2017, with 76,000 new devices being connected every week.
But there's a problem, Gates said.
"There are data analytics technologies providing us with new ways to interpret data. But no one's analyzing it."
He said energy producers must recognize innovation processes in the oil sands are changing if it wants to solve cost and productivity problems.
"Innovation must be brought into the culture of your company."
The forum also launched a new Productivity Alberta initiative directed at oil sands productivity issues.
Mike MacSween, executive vice-president of major projects at Suncor Energy in Calgary and member of the board of directors at Productivity Alberta, said the Project Alignment and Delivery initiative (PADD) will address critical execution and productivity challenges.
"This is our call to action," he said. "A systems approach will facilitate change and address productivity gaps."
It aims to identify where there are opportunities to improve competitiveness across the full value chain, he added.
If the energy sector is to keep wandering hands out of its deep pockets as razor-thin margins dwindle further, it must be more collaborative to develop technologies that will cut productivity gaps and reduce its environmental impact.
West said solutions to the clinks in energy's armour require new thinking.
"Hyper-competitiveness hasn't served the industry well."
This article appears in the Nov/Dec 2014 issue of PLANT West